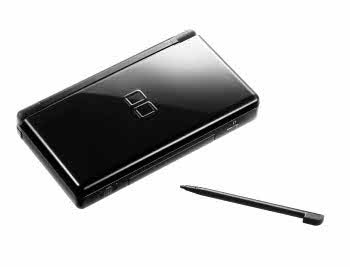 The following is a true story: I'm walking through San Francisco's Chinatown, down a well-hidden side street. The mysterious person I had contacted earlier on Craigslist had instructed me to stand near a trinket store at the corner of "Lost" and "Tourist." Eventually, a petite Asian girl walks up and asks, "Nintendo DS?" I nod, forking over some cash. She gives me an R4. All this trouble for what amounts to a cartridge that you pop into a Nintendo DS. Why do I feel so dirty? Because Nintendo–and some members of the media–tell me to feel that way.
Let me back up for a second. I love my Nintendo DS Lite. And Nintendo has done a fantastic job supporting this device. It's the perfect traveling companion–any platform that can have me defending castles one second and coming up with cooking recipes the next can't be half bad. (I'm serious about the cooking thing; right now I'm testing out the Jamie Oliver interactive cookbook and shopping guide.) But I've been wanting more.
When I first heard about the hard-to-find R4–a device that resembles a Nintendo DS cartridge but has a microSD card slot–I was intrigued. But I heard the buzz, too: "It allows you to play pirated Nintendo DS games. Just copy files from a PC to the microSD card, and pop that into the R4." I'm no pirate! I support the guys who make my games! So at the time I decided to steer clear.
But the R4 isn't just the key to pirate booty. The homebrew community has latched onto this elusive, illicit device too. Yes, some unsavory sorts pirate software, but indie game designers are crafting their own DS software and sharing it freely with the world. Sudoku puzzles. "Choose Your Own Adventure"-type "books." Legal emulators for freeware adventure games, such as ScummVM. Arcade-worthy shooting games. Heck, folks have even made Web browsers, photo viewers, MP3 players, and e-book readers.
That brings me back to my "dark deed": I bought an R4–not to pilfer games illegally, but to try incredible indie projects. Here are just a few of the completely legitimate programs waiting for you. (I found a bunch at the GBAX Coding Competition page.)
Puzzle Games
StillAliveDS is a 2D tribute to the popular PC action-puzzle game Portal. It's fully playable on the DS touch screen. Want to create your own levels? You can. Check out the StillAliveDS site for more info. Or just watch a video of it in action.
Maybe you like old-school puzzle games where you push blocks around a room. Caisses DS has you covered. How about a well-polished round of sudoku? Skinz Sudoku, by Mollusk Games, is a great, completely free brain bender (scroll down toward the end of this page).
Adventure Games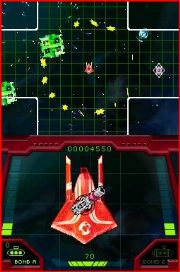 Raise your hand if you remember "Choose Your Own Adventure" books. Well, the slightly more hard-core–and infinitely cooler–Lone Wolf series is getting converted into DS games, where you make choices, have an inventory, roll a die, and battle enemies. These are amazing-looking, professional efforts that I would probably pay money for (in fact, the Lone Wolf DS site has a Donate button…hint, hint). Another freeware nod to the adventure crowd is ScummVM. I've talked about this on multiple occasions, so here's the short version: classic PC adventure games, ported to function on just about every platform known to man. You can download a version that works on the Nintendo DS at the ScummVM site.
Arcade Action
Geo Wars is a fantastic freebie–a shooting game that has you piloting around an arena, shooting anything that gets in your way. Go to the creator's Geo Wars page and grab this really fun, really fast, and really addictive little game. Into racing? Then you need to see Whee DS, a 3D space-racing game that looks like a low-fi take on WipeOut. I know, it sounds crazy, but check out the video.
And that's just a small taste of what's out there.
Is Homebrewing History?
The thing is, how much longer will we be able to play these games? In late July, Nintendo and 54 other companies sued the maker of the R4, demanding that it cease and desist in Japan, under that country's Unfair Competition Prevention Law.
The genie is already out of the bottle, however, and similar devices are now on the market. So that brings us to a larger question: Is the R4 a legitimate tool or a violation of Nintendo's EULA?
Tom Buscaglia, a lawyer who specializes in working with video game issues, puts it this way: "U.S. copyright laws have become more and more aggressive over the years. Not only is piracy illegal, but creating and selling a technology that facilitates piracy is also outlawed here. Nintendo would probably proceed on that legal theory, if it were to proceed in U.S. courts. It's sad that some developers will end up being deprived of the opportunity to release innovative little games on an open DS platform. Whatever the reason you're using [the R4], Nintendo has to look at the profit model. Companies like Nintendo aren't making money on the hardware, they make it off licensing fees and software." The argument that Nintendo will no doubt use is that the R4 is primarily for playing pirated games.
Though not versed in the Japanese laws, Buscaglia says that in all likelihood the R4 will be blocked here in the States. Even if Nintendo didn't have a rock-solid case, the company definitely has lots of money. And as when Sony sued PlayStation emulator Bleem out of existence, sometimes the little guy loses simply because it runs out of money and can't keep fighting in court.
Even though the R4 case seems cut-and-dried, Buscaglia says, "I'm torn on it, to be honest, because I'm all for the innovation and inspiration of the independent developers. The sad truth is that they don't have the resources to become certified developers…. But you can't really blame Nintendo for protecting its revenue stream."
Unfortunately, Nintendo representatives weren't available for comment in time for this story.
If you're asking for my two cents, I'd say the R4 is a legitimate tool, provided you're using it for the right reasons. Nintendo isn't the bad guy here, piracy is–we just need to find a good middle ground that will protect IP. Most important, though: Homebrew shouldn't be a crime. (Disclaimer: My legal expertise stems from a Law & Order marathon.) In fact, homebrew is the source for some truly daring, creative titles, and they get put together on a shoestring budget. Will Nintendo ever set up a WiiWare-like program for the DS development community? Spokespeople couldn't say.
I can only hope that some companies relent and that someone, someday will allow for a truly open platform. Oh, wait–we have one already. It's called a PC. All it takes is a Google search for places like TIGSource.com and IndieGames.com, and you're knee-deep in innovative, independent games. No crime, no punishment.
Until next time…stay out of trouble!
Senior Writer Darren Gladstone geeks out over gadgets, games, and odd uses for humdrum tech. In other words, he's a nerd–and he's okay with that.