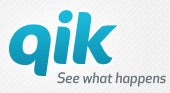 Qik, a free service that lets you stream live video to the Internet from mobile devices, today announced alpha support for BlackBerry devices. Using the BlackBerry Pearl 8120 or 8130, or the BlackBerry Bold users can stream live events to their friends at home and even chat with them in real time as the video is broadcasting. Curve and Pearl Flip owners are out of luck for the moment, but Qik promises support for these devices very soon. To use the new service you'll need BlackBerry OS 4.5 or higher.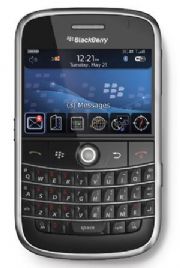 Qik has been actively rolling out its service across a wide number of devices recently, but two phones are noticeably absent: the iPhone and the G1. Apple has yet to allow video of any kind on its device, so don't expect a Qik app any time soon on the iPhone; however, according to reports Qik works nicely on jailbroken iPhones. There's no word yet on the G1, but it's probably safe to say that an app for Google's open source Android platform can't be too far away.
This is the second live-to-Internet streaming service to release a BlackBerry product recently. Next2Friends released its service for BlackBerries in early October, and while it doesn't have the live chat support that Qik has, Next2Friends supports a wider range of BlackBerry devices including Bold, Curve and Pearl models.