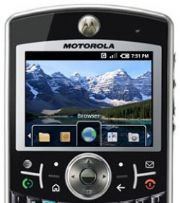 With no popular phones released for this holiday season, and hardly any this year, Motorola is set to revamp its entire mobile phone division with the help of Google's mobile operating system, Android.
Sanjay Jha, the company's new handset division chief, is planning large scale job cuts and will slash the number of mobile operating systems the company uses at the moment.
Six is the number of operating systems Motorola uses so far in its phone lineup and the new strategy will reduce this number by three. As reported earlier this month, Motorola gathered a 350 strong Android developers team and now revealed plans use of Google's operating system for its mid-tier phones, which constitute the company's largest volume sales.
The other two remaining mobile phone operating systems at Motorola will be Windows Mobile, which will be used for high-end phones and its proprietary system (P2K OS) for its inexpensive handsets.
Google's Android is based on Linux, an open source standard that Motorola was fancying for quite a while, so there's no wonder that the company adopted Android as its preferred platform. Also, Google isn't asking for any royalties from manufacturers that use Android, so here's another well-spent buck for Motorola.
It's hard to predict whether Android is going to save Motorola from further trouble. However, Motorola seems to be taking the right steps toward a rejuvenated future, also making users happy by providing a decent and easy to maintain software platform.
We should see anytime now an Android-based Moto prototype.