Consumer electronics retailer Circuit City will be closing 155 of its stores, which is one quarter of its retail locations. The company blames a wide range of systemic problems with its business for the closings, but is notably blaming a weak economy and "waning consumer confidence."
For a list of all Circuit City stores slated to close click here (PDF).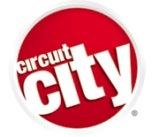 Circuit City says impacted stores will not open on Tuesday, November 4. The following day, November 5, Circuit City will begin "store closing sales." Circuit City closing store sales are to be completed by December 31, the company says. Circuit City will be left with 566 stores throughout the US.
Circuit City joins a cadre of other consumer electronic retailers that have fallen on hard time in recent years and scaled back operations. Last year the owners of CompUSA closed down most of its retail stores and sold the business. Sixteen CompUSA stores remain open, now owned by Systemax subsidiary TigerDirect.
Challenging Times for Electronic Retailers
I find it hard to believe the economy can be blamed for all of Circuit City woes. Some of the fault for Circuit City's failures can be traced back to Circuit City itself.
For me, buying a PC from Circuit City has required putting up my defenses. The last time I bought a PC from Circuit City (about a year ago), I felt like I had to fend off offers from sales staff to buy unnecessary recovery discs, pitches to buy extra services such as spyware and adware removal, and overpriced antivirus software.
For a company that needs to sell lots of computers to stay in business, this isn't the kind of customer experience it should be creating.
Circuit City and other retailers have been facing stiffening competition from the likes of Best Buy and Wal-Mart for some time now. Best Buy has successfully beefed up its tech offerings and manages to maintain services for PC-centric customers who are now interested in the gadgets and HDTVs that Best Buy also sells. Wal-Mart has also done much to siphon foot-traffic away from Circuit City, offering consumer electronics priced reasonably without the sales hassle (or sales help at all).
Learning From Apple's Success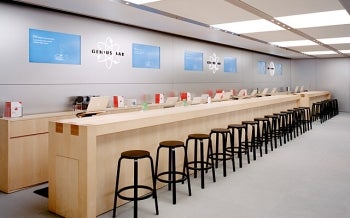 Apple has also found success with its Apple Stores. But comparing Apple's retail success to Circuit City's struggles isn't an apples-to-apples comparison (pun intended). It's much easier to sell a limited number of products (Macs, iPods, and iPhones) that you make yourself for a relatively proprietary product ecosystem.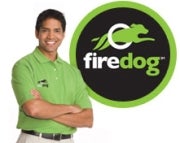 Apple has also mastered customer service, such as allowing customers to make appointments at an Apple Genius Bar. If you have to wait, Apple offers a relaxing store environment where you can sit and wait for service. Circuit City does offer personalized service with its Firedog support team. But in my– admittedly limited — experience with Circuit City's in-house Firedog support team, the personnel seemed more interested in selling me a service plan or troubleshooting my system for a fee than listening to me and helping me fix my tech problem.
Perhaps being smaller will be better for Circuit City. I also hope Circuit City is reducing some financial pressure on the stores that do remain open. That way sales staff can focus on helping you find the technology you want instead of trying to get you to buy extras you don't need.