Cell phones are all about keeping in touch, so it's no surprise that the winners of LG Japan's first Mobile Design Contest decided to take this theme a little deeper with mock-ups that were on show over the weekend at the Tokyo Designers Week event.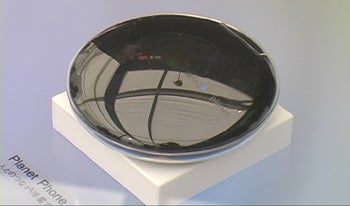 Winner of the competition was the "Planet Phone," a circular clamshell-style handset that features numerous LEDs embedded into the top half of the phone. Each of the small lights represents one of your friends. Those you keep in contact with remain near the center, but as you slowly lose touch with people they drift towards the edge and eventually off the display altogether. It's supposed to prompt you to keep in touch with friends and remind you when you haven't spoken to someone for a while.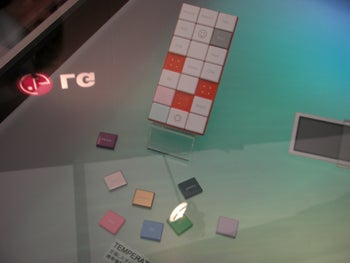 The "Temperature" phone concept brings you a visual clue of what your friends are up to. The back of the handset is covered in small, removable tiles like those you'd find in a game of "Scrabble," but instead of letters they display your friends' names. You can exchange your tiles with those of your friends, which first contributes to a unique design for each handset, and then watch the tiles glow in correspondence with the heat of your friends' location.
So, for example, if one took off on vacation, their tile might start glowing a deeper color, while if one was caught out in the snow it would do the opposite. Like the Planet phone, the concept brings an extra level of communication between you and your friends.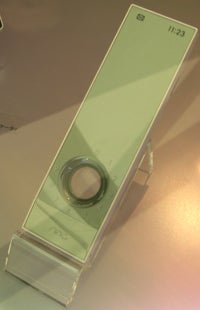 Other winning handset designs included the "Ring," a candybar form-factor handset that has a large hole running through the lower part of the phone. The entire rest of the front of the phone is a screen. The ring has numbers around it, so it can be used like an old-style rotary dial, or if you hold up the phone, the designer envisages it can become the viewfinder for the phone's camera function.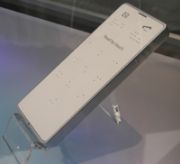 The "fbt" handset featured a braille keypad, while the entire back of the phone does double-duty as a braille display and keypad. Users can send and receive text messages in braille.
And for when all this communication gets too much and you just want to relax there's the "Tap." Styled to look like a light switch, just tap it into the off position and your cell phone goes into sleep mode or switches off so you can relax without interruptions.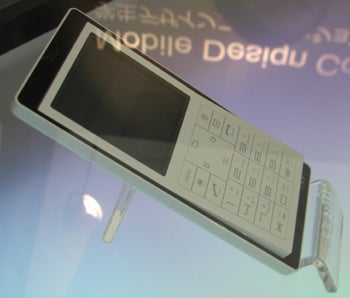 All of the concepts on show were non-working prototypes, and were winners in LG Japan's competition submitted from outside the company. Don't expect them as products soon.