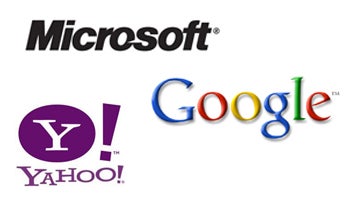 Microsoft Chief Executive Steve Ballmer said today in Sydney, Australia that the software giant is not interested in taking over Yahoo anymore. After Google abandoned this week a much-needed advertising partnership, Yahoo is now facing a difficult situation and an uncertain future.
"We are not interested in going back and re-looking at an acquisition. I don't know why they would be either, frankly. They turned us down at $33 a share," said Microsoft's CEO Steve Ballmer. Yahoo's share value was of only $13.96 when NASDAQ closed yesterday.
The Love-Hate Triangle
Microsoft attempted in May this year to buy Yahoo's search engine, which ranks at a distant second place behind Google's. Yahoo's CEO Jerry Yang refused the takeover and so its company went on to look for greener pastures in an advertising deal with its bigger brother, Google.
Google backed down on Yahoo earlier this week from what it was meant to be a big Internet advertising partnership. The US Justice Department said it would sue to block the Google – Yahoo deal, in order to preserve competition in Internet advertising. Google was not prepared to damage its reputation, so it dropped the deal.
With Google leaving them in the cold, Yahoo's Jerry Yang changed his mind and said on Wednesday at the Web 2.0 conference in San Francisco "that the best thing for Microsoft to do would be to buy Yahoo." Leaving his pride aside, Yang added that Yahoo will "remain open to everything but it has to make sense."
To Buy or Not to Buy
"We made an offer, we made another offer, and it was clear that Yahoo didn't want to sell the business to us and we moved on," Steve Ballmer said today in Sidney. But if Microsoft decides that it is still interested in taking over Yahoo, now would be a good moment to bid.
With Yahoo's shares trailing at just $13.96, Microsoft could get quite a good deal in comparison to the $47.5 billion bid they made back in May when Yahoo was rocketing at $33 per share. If not, Ballmer added on a friendly note "there are still some opportunities for some kind of partnership around search" as "everybody needs a good competitor."
Note: When you purchase something after clicking links in our articles, we may earn a small commission. Read our affiliate link policy for more details.