Ready for the big Black Friday buying blast?
This year's holiday shopping season is expected to be a buyer's market, as struggling retailers offer very competitive prices to attract customers. Shoppers can use the economic downturn to their advantage, especially if they do their homework ahead of time.
What's expected to be hot in tech on November 28–2008's Black Friday?

Stephen Baker, vice president of industry analysis for The NPD Group, which provides comprehensive consumer and retail information, expects consumer electronics retailers to offer good Black Friday bargains on digital cameras and MP3 players in an attempt to get customers to walk in or to click online. Those products have universal gift appeal and will be promoted the hardest, he says.
Smaller electronics aren't the only hot items this year, though. Once the low prices on smaller items have lured in customers, retailers have the opportunity to emphasize discounts on higher-priced items. The deals in these categories–laptops, digital picture frames, GPS navigation devices, and some lower-tier HDTVs–will be highly competitive.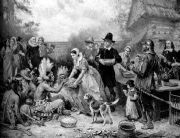 Why is the day called Black Friday? The moniker appears to stem from the Philadelphia police department's nickname for the madhouse of cars and shoppers that flood downtowns on the day after Thanksgiving.
On this day each year, bargains can be abundant, and many of the deals exist only for the day. To take advantage, shoppers must be armed with information and ready to pounce–either online or in person. Advance planning and due diligence will pay off if you intend to come out on top in this gigantic consumer-palooza.
Here are our tips and tricks.
Strike While Your Turkey Dinner Digests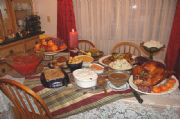 Many deals are available to grab online even while the Thanksgiving turkey is still on the table. Online retailers see Thanksgiving night as an excellent time to offer Black Friday deals, in an effort to cater to early shoppers who jump onto the Internet after the big feast. Look for bargains to be activated in the early evening on the East Coast.
You don't have to go outside if you don't want to. Yung Trang, vice president of Techbargains.com, a tech-deal site known for its Dell coupons and Newegg promo codes, says, "Everybody thinks they have to wait in line on Friday morning." But he believes that 95 percent of the deals–and most of the really good ones–will actually be online. "There's no reason to be in front of a store in the freezing cold."
Is It Worth It to Participate in the Madness?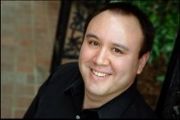 Dan de Grandpre, CEO of Dealnews.com, notes, "There are Black Friday-like deals happening now… We've already seen a Blu-ray player for $170, including $70 in free Blu-ray movies." That's the same as buying the player, with an original price of $400, for $100.
"We've also seen a 42-inch 720p LCD HDTV for $600 (usually $1000) and a Kingston 32GB USB Flash Drive for $30 (usually $80), both with free shipping. Expect more of the same throughout November," de Grandpre says.

Trang adds: "We find that Black Friday is actually a time for amazing deals." If you plan to buy something specific in the next six months and you discover a bargain advertised on Black Friday, buy it, Trang says. "We monitor these prices all the time. We saw one price on a tech product last year [on Black Friday], and we didn't see that good a price [on it] again for 11 months."
Get Advance Notice
While stores dedicate effort and money to encourage the public to notice their best sales, savvy customers have many ways to get the inside scoop, often in advance of public announcements.
NPD's Baker suggests visiting Black Friday-focused Web sites frequently to check for bargains. Many of these sites offer e-mail newsletters and RSS subscriptions to help you stay informed about the newest deals.
The Web sites listed below have started their daily updates already, so sign up as soon as possible to remain in the know.
Best Black Friday Web Sites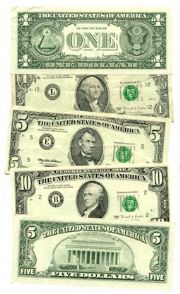 2008 Black Friday Ads: At this site you'll find a Black Friday shopping list and strategy guide, and you can arrange to receive e-mail updates when new advertisements are published.
Black Friday 2008: Supply your e-mail address to get deal updates. The site also offers a discussion community in which shoppers can share suggestions and deals with one another.
BlackFriday.info: This site will also send you updates via e-mail as new advertisements are announced.
Dealnews.com: Web site visitors can enable alerts by keyword, category, or vendor, and the alerts come via e-mail or RSS when a new posting matches the criteria. This site also provides daily e-mail newsletters.
Fat Wallet: Here you can join an active discussion community. Fat Wallet also partners with retailers so that you can earn cash back when you shop online through this Web site.
GottaDeal.com: Sign up for an e-mail newsletter providing updates when any new Black Friday ad is spotted.
iBlackFriday.com: At this site you can peruse scans of Black Friday newspaper ads from 65 stores. Visitors can browse the ads by clicking on the stores' logos.
SlickDeals.net: This site offers instant alerts for new deals sent directly to your mobile phone or e-mail address. It also has a discussion community and a blog.
Online discount retailers can offer bargains that local stores cannot match. Dealnews.com's de Grandpre suggests buying directly from manufacturers where possible, using coupon codes that are freely available on the Web sites mentioned above. Using this approach with manufacturers such as Hewlett-Packard, Lenovo, and Sony will often give you access to options that are less expensive than what you can find in a brick-and-mortar store.
Get an In-Store Price-Match Guarantee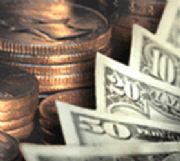 Hot tip: Many large stores provide price-matching guarantees. Brick-and-mortar stores that offer this benefit post signs in multiple locations to alert customers about the policy. Typically retailers will match the price of any local competing store, and some, including online locations, will match a lower price offered by the same store within 30 days.
No purchase from a store that offers a price-matching guarantee is complete without your registering the item on PriceProtectr. This Web site will alert you by e-mail if the price of your purchased product drops within 30 days of the sale. If the price drops, you can approach the store with your receipt and evidence of the new, lower price to receive a refund. Last year, PriceProtectr saved me more than $100.
Note that if you purchased an item early and the store later puts that item on sale for Black Friday, the store might not consider the deep discounts valid for price-matching guarantees. Black Friday is often an exception in these policies.
Manage the Information Overload
Dealnews.com posts only confirmed Black Friday deals as the date approaches, but other Web sites, such as Black Friday 2008, rely on insiders to provide early ads representing the most likely bargains for a variety of stores. SlickDeals.net offers frequent updates with the latest bargains and coupons–particularly for electronic items–throughout the entire year.
Dealnews.com's de Grandpre warns shoppers to be cautious of Web sites that claim to have "leaked" Black Friday ads.
"Some of the information is inaccurate," he says. "For example, they may get an early version of the newspaper ad that changes later. And often the information is incomplete, since retailers withhold some of their best offers from the newspaper ads."
Leaked ads are interesting to skim, but don't plan on jumping on a deal until it is confirmed. Web sites that display early, leaked advertisements will often follow up with a confirmation notice once the stores announce the deals to the public, and will present corrections and additions at that time.
Let Your Mobile Phone Assist You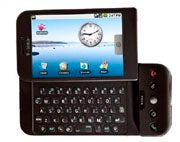 Customers armed with the new T-Mobile G1 smart phone can access software that uses the phone's camera to scan product UPC symbols and automatically search online for best prices–and, if you wish, it lets you buy the item from an online retailer. The process is user-friendly.
If your phone does not have that capability but it can access the Internet, consulting pricing and comparison sites such as PC World's Shop & Compare is the next best thing. Doing this allows you to search for your product across multiple online stores to find the best price available. You can access information immediately and make a decision about a purchase before someone else walks out with the HDTV you have your eye on.
Don't forget the power of Google. The search giant allows visitors to subscribe to search results via RSS and to create e-mail alerts. Using such options instructs Google to scour the Internet for you while you're away from your PC. If you redirect your e-mail to your cell phone while you're out shopping on Black Friday, you can receive targeted alerts while on the move.
Hitting Real-World Stores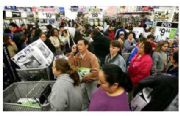 If you insist on venturing into the wilds of Black Friday crowds, we have a bit of advice.
Go to sleep early on Thanksgiving night so you can wake up before the sun rises on Black Friday. You may have only one chance to get this right, and in highly populated areas, the effort will involve arriving hours before the doors open and standing in a line.
Look quickly: Many of the most popular items are offered at low prices as "door-busters." These products are kept in short supply and will fly off the shelves.
Stay alert for quiet sales. While you are focused on your shopping mission, keep your eyes open for surprise discounts. Stores don't advertise every product they sell, so you may come across unexpected deals as you browse.
Several PC World readers have been offering their own tricks while commenting on a recent Black Friday blog post.
Reader mpheadley shares this tip: "Go with two people to a store, both having cell phones. Have one person get some of the easy, not so in-demand things. Have that person go to the checkout line, and continually let other people in front of them until the other person gets back."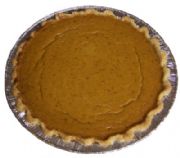 Probably the wisest information in this respect, however, comes from reader AuroraDizon: Don't "get too loggy or drunk on Thanksgiving so you can get up and go to do your research, compare prices, and then decide on the few stores you want to hit in the limited time [you have]."
Luke Landes writes for the blog Consumerism Commentary , where he encourages conversations about consumer issues and personal finance.