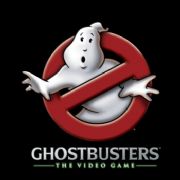 Nearly 25 years after the first film, "Ghostbusters" is finally coming to a video game console near you. The cult classic is being developed into an interactive game by Atari, the company officially announced Friday. It will be made available for five systems — the Nintendo DS, Nintendo Wii, PlayStation 3, PlayStation 2, and Xbox 360 — and will also be developed into a PC version for Windows. All will become available sometime in 2009.
Spooky Story
"Ghostbusters: The Video Game" picks up two years after "Ghostbusters II" — in fact, Aykroyd has said he considers the game to be the franchise's "third film." In it, Manhattan is once again filled with supernatural forces. The people of New York need help, and — well, we all know who they're gonna call. Players will take on the roles of new recruits, joining the infamous GB team.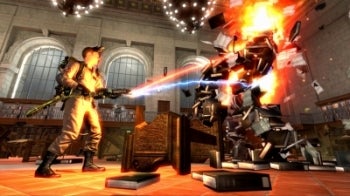 Some early previews, from when the game was under development but without a distributor, sound promising. "'Ghostbusters' features a lot of technology built from the ground up by Terminal Reality, and the engine is amazing," writes Ars Technica. "You can't make a 'Ghostbusters' game without there being an emphasis on destruction, and this physics system lets players do a lot of damage. When the rookie ghostbuster marched through the library and fired his gun, tables and chairs broke apart in myriad ways and then went flying across the room," he says.
Familiar Faces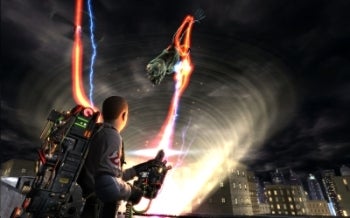 The game brings back most of the franchise's original cast members and writers. Harold Ramis and Dan Aykroyd, who crafted the film scripts, wrote the game's dialogue. Bill Murray (Dr. Peter Venkman), Harold Ramis (Dr. Egon Spengler), and Aykroyd (Dr. Raymond Stantz) team up once again to provide the voices and likeness of the main characters. Also back on-board are Ernie Hudson (Windston Zeddmore), William Atherton (Walter Peck), Annie Potts (Janine Melnitz), and Brian Doyle-Murray (Mayor Jock Mulligan). Notably missing from the pack, though, are Sigourney Weaver (Dana Barrett) and Rick Moranis (Louis Tully).
More Marketing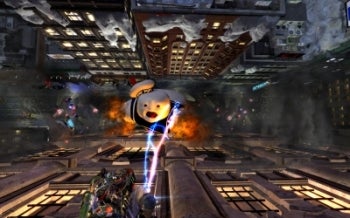 The "Ghostbusters" game is part of a big marketing push on the way to mark the movie's quarter of a century milestone next year. Sony Pictures is also preparing a new series of toys, t-shirts, comic books, and prop replicas to go along with the launch. There's also a theme park attraction on the way, and the original Ecto-1 Ghostbusters vehicle has been restored for a promotional journey around America. "Ghostbusters" and "Ghostbusters II" — originally released in 1984 and 1989, respectively — will also be made available on Blu-ray for the first time next year.
It may have been two and a half decades since our ghost-fighting friends first came into our lives, but they're out to prove that they still ain't afraid of no ghosts. They also, it would seem, ain't afraid of no massive profits. Would you like a $40 collectable proton gun with that game?