Hans Spring has told Windows not to ask for a password when he boots. But it still demands one to come out of Stand By and Hibernate modes.
There are good reasons to kept password protection on for power saving modes. If you're away from your desk, you're vulnerable. But if you feel safe in your computing environment, here's how to do it.
These instructions effect XP's Standby mode, Vista's Sleep mode, and both versions' Hibernation.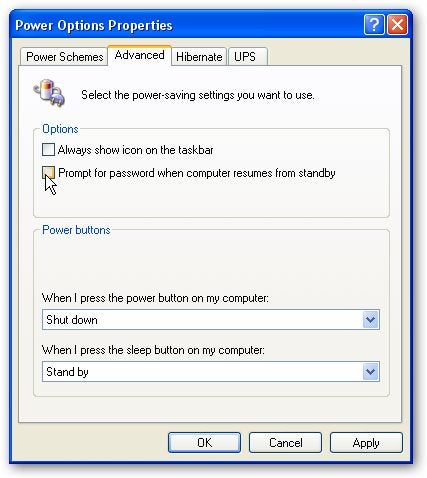 Windows XP: Right-click the desktop and select Properties. Click the Screen Saver tab, then the Power button and the Advanced tab. Uncheck Prompt for password when computer resumes from standby, then click OK.
Vista : Click Start, type Power Options, and press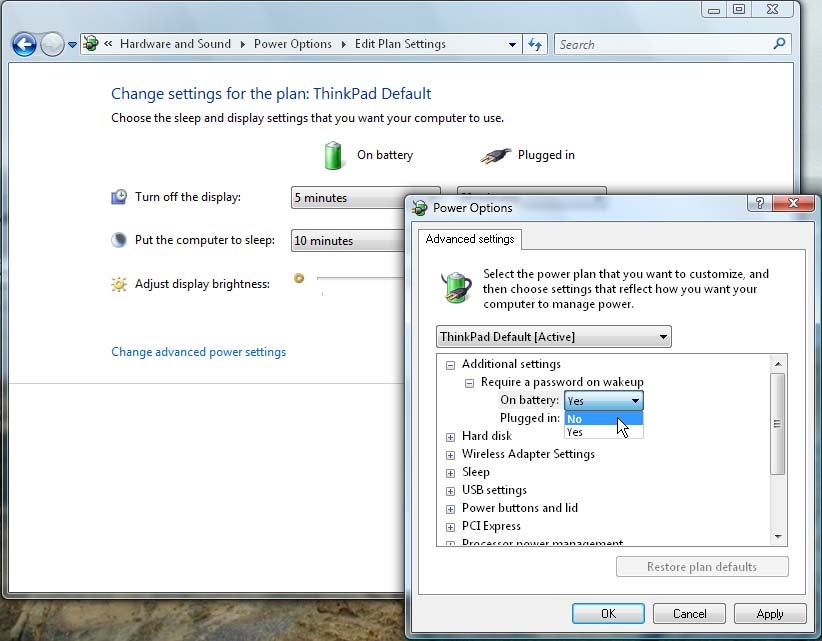 ENTER. Click Change plan settings for your selected plan, then click Change advanced power settings. In the resulting dialog box, click Change settings that are currently unavailable and go through the annoying User Account Control. Finally, go to the 'Require a password on wakeup' option and just select No. Then click OK.
Email your technology questions to me at answer@pcworld.com, or post them to a community of helpful folks on the PCW Answer Line forum.