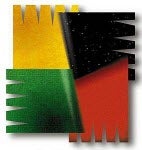 Users of AVG's virus scanner received a bit of a shock earlier this week from the antivirus program, which instructed them to delete a core Windows file that their PCs actually needed.
AVG mistakenly believed the file, called "user32.dll," contained the Trojan Horses PSW.Banker4.APSA or Generic9TBN, according to Security and The Net. Users were instructed to delete it, which caused their computers to jump into an endless loop of reboot cycles. Oops! The only way out of this is to boot the computer from the original Windows CD and run the repair option.
AVG is wildly popular with users because of the free version it offers to home users. However, this is not the first time that AVG has had a problem with user32.dll. Last year, AVG alerted users that user32.dll had been "changed" and could be infected. At the time, the program did not recommend any action, but did cause users to post a frenzy of worried messages on some Internet forums. Earlier this month, AVG was also registering a false positive on ZoneAlarm, another security product.
AVG says it has fixed the current user32.dll problem and apologized for the mishap on its forum. PC World reviewed AVG 7.5 last year, and noted that the program put the user in charge of too many decisions. Of the 10 programs we tested, AVG had the worst proactive protection.