When employees are working on your office computers, you expect them to work, right? If you have an IT staff or on-call consultant you might already have ways to prevent employees from drifting into the tempting time sinks of instant messaging, network gaming, video services, and more. But you can set up a range of blockades on your own, without having to hire anyone. I'll explain the simplest method first, port blocking.
Your PC segments its networking traffic across thousands of virtual ports, sort of like strands of thread in the same rope. AOL Instant Messenger keeps things tidy by communicating on one port, web traffic goes through another, and FTP downloads get their own path. Nearly every service gets routed to a distinct port; visit Wikipedia for a growing list of them all.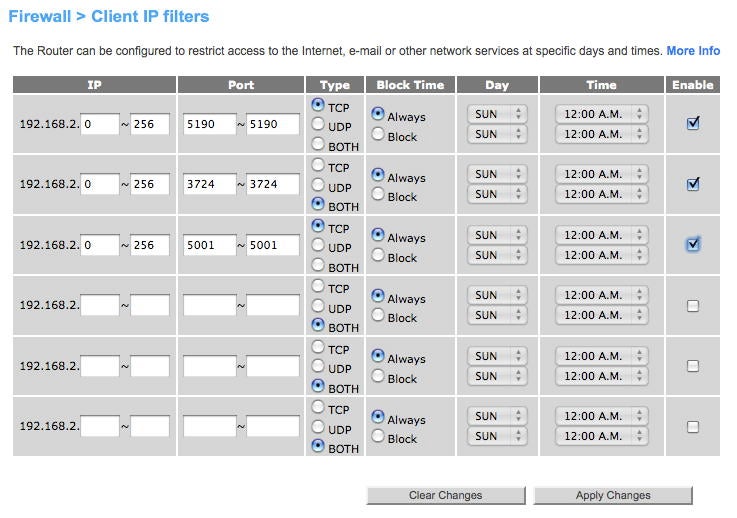 Armed with the knowledge of which applications use which ports, you just have to configure your router firewall to block access from your network. Follow your router's instructions to visit its configuration page; you'll likely log in through a web browser. Visit the firewall settings page to restrict specific services. For example, block (or drop) access to port 5190 to stop AOL Instant Messenger, block 3724 to prevent access to World of Warcraft, and block 5001 to prevent access to Slingbox video.