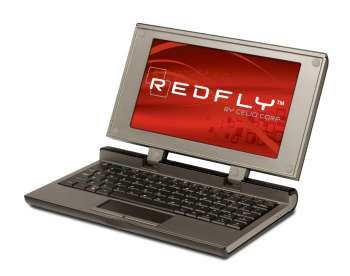 Netbooks–super-small notebooks designed primarily for Web surfing, e-mail, and light applications–are all the rage these days. But as portable as they are, they depend primarily on Wi-Fi for wireless Internet access–and Wi-Fi hotspots aren't as ubiquitous as cell phone networks.
Powered down, Celio's Redfly devices look sort of like netbooks. But they are actually terminals for Windows Mobile handsets that you hook up via either Bluetooth or a USB cable. Without the smartphone, they do nothing; with it, though, they let you do almost anything you'd do on your handset, but with a larger display and keyboard.
Redfly terminals are designed for mobile professionals who want to use the Internet connection (and any enterprise applications) they already have via their smartphone, but with more screen real estate and easier data entry–especially when using Windows Mobile versions of Office apps and Internet Explorer.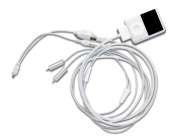 We reviewed Celio's first Redfly last spring; today, the company announced two new models, both of which are less expensive than the original (it was $500 when first reviewed). The $299 Redfly C8N (shown at the beginning of this post) is similar to the original, weighing about 2 pounds and equipped with an 8-inch screen and a battery that runs for up to 8 hours; however, it adds video-in support (via an optional $20 cable) so that you can use its screen to watch video from an Apple iPod or any other player that has a video-out cable.
The $229 Redfly C7 (above) is even less expensive and more lightweight (about a pound and a half) than its sibling. However, it also has a smaller 7-inch display and a weaker battery; Celio says it should run about 5 hours.
The devices are scheduled to go on sale the week of December 1; a list of retailers is available on Celio's Web site.