Let's get one thing straight: Second Life is not a game. Not unless you play games that include thumb twiddling for an afternoon and playing with pixelated paper dolls. To me, it's an aimless MMO. No, I take that back. It's a 3D chat room. The oddest or most boring chat room, depending on where you go. (And Sony wants to emulate this on the PlayStation 3 with its own virtual world, PlayStation Home? Yay.) It has no point, no quests. Then again, I'm a gamer–if I'm socializing with someone, a rocket launcher or sword is usually involved. Okay, okay…maybe a round of virtual Scrabble couldn't hurt. So where can one go to socialize and sneak in a quick game? Let's find out.
Second Life: Getting a Life
I decided to give Second Life a second chance (more like fifth, but who's counting?), and to help me I had Dierdre Gausman, a reporter for Second Life News Network (SLNN). She shows up, ready to play a couple games, in a snappy black ensemble and a pashmina scarf. Hey, if you have the Lindys to burn, flaunt it, right? Our first stop is a Tringo parlor. Think bingo meets Tetris. It's actually a neat idea, trying to match shapes on the big board as numbers are called. Next we go to an arcade. But as much fun as the games are, they all follow the same rules: Plunk down real world money to get Linden bucks, and then pay to win bucks back.
Other types of games gotta exist–I mean, I can't imagine all the people here want to play only jazzed-up versions of bingo. I'd settle for a heated game of shuffleboard! But it goes back to the same problem I had in previous runs through SL: You have to know where to go on The Grid. I hear tell of board-game parlors, Myst-like adventure games…and then there's Tiny Empires, a medieval-themed pyramid scheme where you boss around newbs to amass gold and land.
Second Life may be a great, open world where many people are doing lots of cool things–I'm just not one of them right now. I need a more gaming-centric social scene. Not a digital Disneyland like World of Warcraft, though. How about places where the games come first and the community forms around them? Some folks play bridge online. Others dominate dominoes. Here are a couple of my new favorite destinations.
The Casual Collective
In the past I've extolled the addictive virtues of Desktop Tower Defense (DTD) games. Why not go to a cool casual-gaming watering hole created by the minds behind DTD? Welcome to The Casual Collective, your gateway drug to goofing off. You think I'm joking?
It just launched this past week, and already it's packed with a bunch of great time-wasters. What's on the playlist? For starters, it has a multiplayer version of Desktop Tower Defense. And there's a word game called Farragomate. Farra-wha? You ever see someone's fridge lined with little magnetic words that you can arrange into sentences? Imagine a multiplayer version where buddies rate your peerless prose. (My secret weapon: double entendres.) But by far, my favorite one is Minions, a team-based, action/strategy game where you control one tank and push it through enemy territory. Just pick a type of tank, and start blasting.
Whirled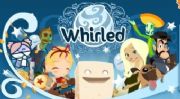 Think of Whirled as an open-source gaming community. To game developers, it's an ingenious backbone for folks who want to easily create–and support–online games within a single hub. Three Rings, the company behind Whirled, has set up this portal with open-source libraries (about 60 percent of the work is done before you write a single line of code), games, and examples to help you build your own casual creation. And these guys know what they're talking about: They created the highly addictive (and successful) Puzzle Pirates online game.
For players, Whirled is an awesome collection of hundreds of games, broken out by category and just waiting for you to jump in. Though you don't have to pay a dime to play (you earn points over time), you can buy shortcuts and new powers with some real cash. And connecting all of the games is a flash-based virtual world, so if you're still looking to play dress-up with avatars that you can bling out between matches, they've got you covered. Facebook support (more on that in a sec) is also part of the plan. When that's up and running, you'll have yet another avenue for social gaming, and one more excuse to play games with friends.
Moondo
Now, Moondo is pretty smart, too, for a different reason. It's basically a bunch of neat little 3D games tied together on a community page. Pregame, you can chat in lobbies and amp up the smack talk. Want to play a cart racer? Just click it, and you're there. Feel like shooting stuff? Start a different game. I know–every site does that. Here's the difference: Your avatar earns levels and travels with you from game to game.
Let's say that you're a hotshot driver. A couple trips to victory lane grant you a little boost (faster acceleration, a higher top speed, whatever). But when you head over to a shooting game, any items you've earned and abilities you've gained come along. Nobody feels like playing the same game forever, and all the work you put into building up a character stays with you.
InstantAction
I've always classified myself as a hard-core gamer, but I just don't have the time anymore. Do I get demoted or something, like, to casual-core? Naw, I just look for places that can give me some hard-core games without the strings attached. That's what I like about InstantAction. The general idea is that it's a self-contained community consisting of indie games. You make friends, chat with 'em, and play sophisticated 3D games in your Web browser. All it takes is one ActiveX install, and you're good to go. But what stands out here are the quality and sophistication of the titles.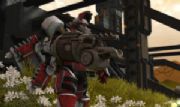 Exhibit A: Marble Blast Ultra is a prettified version of Marble Madness where you roll around puzzles from a marble's-eye view. There's even a free first-person-shooter tribute to Tribes called Fallen Empire: Legions. That's right, it's a huge online multiplayer firefight, all within Firefox.
So what kind of Cray supercomputer will you need to get this working? Just about anything north of a hyperactive gerbil on a treadmill. I've been playing the games on a relatively low-spec machine (Intel Pentium 4 2.8-GHz CPU, 1GB RAM, ATI Radeon 9800 Pro GPU) in IE 7. It's still in beta and signing up is free–what else do you need to know?
Last, but Not Least: Facebook
I admit, this is an obvious one, but I just had to throw it in. I mean, how many Facebook games do you have? Me? Friends playing Mafia have made me an offer I…yeah, you know where I'm going with that. I've also taken a stand in the ages-old Pirates vs. Ninjas battle (Ninjas!) and gone a couple rounds in Scrabulous. (Yes, now Wordscraper, thanks to EA's coming up with words like "intellectual," "property," and "lawsuit.")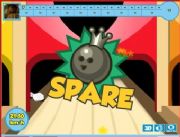 But have you played Bowling Buddies? It's a fully 3D bowling game inside Facebook. Grab the ball with your mouse, whip it across your desk, and watch the pins fly. Go solo or play against friends. How about a cross between Nintendo's Animal Crossing and The Sims? Pet Society is right up your alley. Actually, now that I mention it, just head straight to the Playfish Web site and do not pass "Go." Those mad geniuses created not only Bowling Buddies and Pet Society, but also a bunch of great trivia and word games.
My guided tour is done for now. Did I miss something about Second Life? Is there an awesome casual/social gaming site that I need to check out? Let me know. Otherwise, if you're looking for a new online bud, I won't be too hard to find. I'm the guy whose butt keeps getting kicked. And is cursing. A lot. Until next time….
Casual Friday columnist and PC World Senior Writer Darren Gladstone geeks out over gadgets, games, and odd uses for humdrum tech. In other words, he's a nerd–and he's okay with that.