An anonymous reader doesn't like the way Windows sometimes rearranges icons on his desktop. Can he protect himself against this annoyance?
Yes, with a free program by Jamie O'Connell called Desktop Restore. It comes in two versions.
Once you install the shell extension version, you'll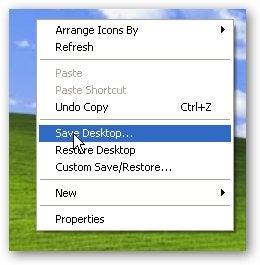 find two new options when you right-click the desktop: Save Desktop and Restore Desktop.
If you'd rather not install anything, there's the command line version. But this one requires a bit of a learning curve–especially if you're not comfortable in Windows' DOS-like command line environment.
Add your comments to this article below. If you have other tech questions, email them to me at answer@pcworld.com, or post them to a community of helpful folks on the PCW Answer Line forum.