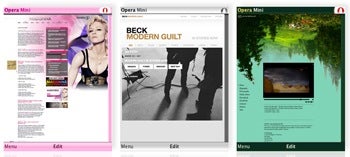 The Google phone is now becoming a stronger contender to the iPhone, thank to two new applications launched for the T-Mobile G1 yesterday. Opera Mini and Fusion Voicemail Plus are now available on the Android Market (iPhone's App Store equivalent), and best of all, for free.
Not many high profile applications have been launched for Google's Android mobile OS lately, but the latest offering isn't one to overlook easily. While other major developers wait for Google to introduce the option of selling paid-for apps on the Android Market, Opera and PhoneFusion are giving away their new apps.
The first Web browser alternative on Android, Opera Mini 4.2 features all familiar features from the Mini family, such as page zooming, bookmarking, searching for in-line text and saving. Along side skins (or themes) for Mini 4.2, the new mobile browser for Android also supports video playback.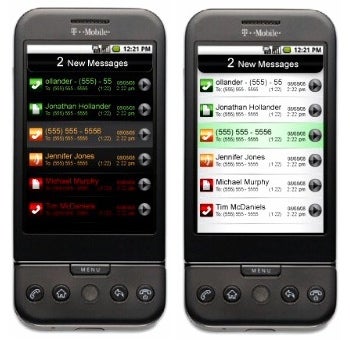 Again as a first, Fusion Voicemail Plus from PhoneFusion brings visual voicemail to T-Mobile G1 users. The app can centralize several voicemail boxes and displays a visual list of all the messages in one place. The service also displays caller ID, regardless of contact details stored on one's phonebook.
However, both Opera Mini and Visual Voicemail plus are not Android exclusives. While Opera Mini is available for many phones that support Java applications, Visual Voicemail can also run on Blackberry handsets and Windows Mobile 5 and 6 smartphones.