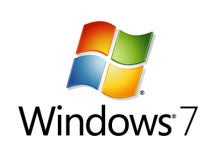 After weeks of speculation, it appears that the general public will soon be able to get its hands on the first beta of Microsoft's follow-up to Windows Vista. A message on the MSDN Developer Conference (MDC) site states that all attendees of the upcoming MDC events, a series of Microsoft-sponsored road shows running from early December through mid-February, will receive a Windows 7 Beta 1 DVD in the mail "when they become available."
Microsoft isn't giving an exact delivery date for the Windows 7 beta, but some reports speculate the disc will be ready before January 13.
Some bloggers, the few who've actually tested the pre-beta code, have voiced concerns about the Windows 7 feature set. Infoworld's Randall C. Kennedy, for instance, recently declared that Windows 7 was essentially a slightly tweaked version of Vista. Other reports have praised-with some reservations-Windows 7's interface improvements, such as a vastly remodeled Windows Taskbar.
Microsoft has indicated that Windows 7 will likely be ready by late 2009 or early 2010, and given the lack of spectacular new features in Vista's replacement, there's no reason to think that Redmond won't meet that timeline. Certainly, the average Vista user would be thrilled if the hated User Account Control security feature would simply go away. Early indications are that it won't, but UAC will undergo some major changes in Windows 7.