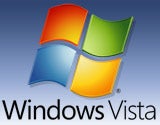 Microsoft Asia Pacific has responded to researchers' claims that enterprise chief information officers "have not warmed to the Vista operating system over the past year."
The northern hemisphere researchers said that the CIOs they recently surveyed voted 11 to one against plans to implement Vista. The researchers concluded that "CIOs and other heads of IT still believe there is little business value in migrating from XP to Vista, especially in the current economic climate."
Richard Francis, General Manager, Windows Client Group, Microsoft Asia Pacific, said that, overall, sales of Windows Vista licenses have passed 180 million since launch, and at least 100 million Windows Vista users have actively hit Windows Update.
He said that, in the first half of the calendar year 2008, Windows Vista had 23 per cent fewer vulnerabilities than Windows XP, and 21 per cent fewer high-severity vulnerabilities.
More than 77,000 components and devices are now supported by Windows Vista SP1, triple the number Microsoft supported at launch, says Francis. From the Windows Vista Compatibility Center, Microsoft now has more than 2,000 printers, 220 scanners, 135 webcams, 485 digital cameras, and 180 media players compatible with Windows Vista.
Positive Asia Pacific feedback
"We have received positive feedback from our enterprise and SMB customers in APAC who have experienced the business benefits of Windows Vista," said Francis. "The history of the operating system lifecycle clearly suggests an increase in deployment 18 months into the launch or close to release of SP1. This is the right time and we are seeing customers starting to deploy, especially with Windows Vista SP1.
"Windows Vista satisfaction is actually increasing over time — research tells us customer satisfaction levels increase among those who bought Windows Vista during just the last six months. This data also shows that favourability increases as people become more familiar with it. We are also on track to a faster rate of deployment in the enterprise compared to past releases including Windows XP and Windows 2000 during the same timeframe.
"As a trusted partner to our customers, we are delivering the technologies they need to optimise the performance of their IT investments during these challenging economic times," he said. "The combination of the Microsoft Desktop Optimization Pack (MDOP) and Windows Vista gives customers the tools to support more flexible work environments for their users, while making it easier and more efficient to manage and maintain their networks.
Francis said that Borneo Motors in Singapore, for example, now saved half an hour per machine using Windows Vista's secure remote deployment, and had reduced desktop support time by 25 per cent with improved Remote Assistance and the Event Viewer in Windows Vista.
Francis said that other Windows Vista customers in the region included Gleneagles and Pernec in Malaysia, Satyam and ONGC in India, Kiwi Bank in New Zealand, and the Australian Customs Service, to name a few.