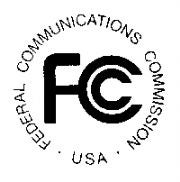 U.S. Federal Communications Commission Chairman Kevin Martin has abused his power and suppressed public information during his tenure at the agency, according to a new report from a House of Representatives committee.
The report, released Tuesday, accused Martin, a Republican, of conducting FCC business in a closed manner, of suppressing FCC reports that don't support his policy goals and of conducting business using a "heavy-handed, opaque, and non-collegial management style [that] created distrust, suspicion, and turmoil" among the five commissioners.
Martin also failed to provide adequate oversight of the Telecommunications Relay Service Fund, which provides telecommunications service to people with hearing disabilities, according to the report, prepared by the Democratic majority of the House Energy and Commerce Committee. Martin ignored evidence that customers of the service were being overcharged by up to US$100 million a year, the report says.
The report accuses Martin of withholding "important and relevant data" from other commissioners in an effort to force cable television providers to offer unpackaged television channels to customers, without customers having to pay for an entire package of channels. Martin attempted to push through a vote on "a la carte" television service after encouraging a February 2006 report on video competition that contracted one the FCC issued in 2004, the House report says.
The commission ultimately failed to act on a Martin proposal on a la carte television service.
Martin's "manipulation of the Second A La Carte Report may have damaged the credibility of the Commission, and it certainly undermined the integrity of the staff," the House report says. "Moreover, as a report to Congress, it was designed to influence congressional decision-making. This last point is particularly troubling."
An FCC spokesman disputed the report, saying disability groups supported Martin's decision to maintain funding for the Telecommunications Relay Service. "After a year of investigation, the committee's primary criticism of the chairman is that he spent too much money to ensure that deaf Americans have equal access to communications services," said FCC spokesman Robert Kenny.
Kenny also criticized the committee report for targeting Martin's attempts to regulate cable TV. "The other major criticism of Chairman Martin is that he believes cable rates are too high and that he has sought to enhance choice and competition in the market for video services," he said. "With cable rates having doubled over the last decade, he will continue advocate on behalf of the millions of cable subscribers. The chairman makes no apologies for his commitment to serving deaf and disabled Americans and for fighting to lower exorbitantly high cable rates that consumers are forced to pay."
Martin will likely not remain as FCC chairman after President-elect Barack Obama takes office. Obama has the option of appointing a new chairman.