A fast-charging laptop battery that promises to last at least three years without any degradation in performance is coming to the market as an option with Hewlett-Packard laptops. The Sonata battery is the product of three years of development work by Boston-Power and will be rebranded by HP as the "Enviro" battery and offered from early 2009 with select machines.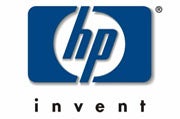 The battery can be charged to 80 percent of capacity in 30 minutes, which could be useful for travellers who only have a limited amount of time near an electric outlet, and will go 1,000 charges before the battery's capacity begins degrading. That's a charge a day for three years — or four years if it's only used on weekdays — so it should last the average life of a business laptop. Common laptop batteries today start to degrade after 300 charges.
"It brings a new level of performance to the market," said Christina Lampe-Onnerud, founder and CEO of Boston-Power in an interview.
HP will back up its longer-life promise with a 3-year warranty and the battery will cost an extra US$20 to $30 over a standard model. Users will be able to select it with certain machines during the customization phase of ordering. It will initially only be available in North America but HP plans to offer it in other markets later.
Lampe-Onnerud first unveiled the Sonata battery at the Demo 2007 conference and the company has spent the last two years developing the technology and preparing for mass-production. Most of the batteries will be made by Taiwan's GP Batteries while some will come from HYB Batteries in China.
At the time of its launch at Demo it was endorsed by Hewlett-Packard and the two companies have been working together ever since so HP's move as the first major customer for Boston-Power isn't a surprise.
Looking ahead the company is hoping to pick up addition laptop vendors as customers as well as break into other industries including consumer electronics and transportation, said Lampe-Onnerud.