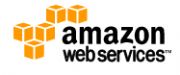 Amazon's Elastic Compute Cloud (EC2) platform for scalable, pay-as-you-go application and service delivery is now available in Europe, the company said Wednesday.
The move will provide European customers with lower latency by pushing their applications closer to services like Amazon's Simple Storage Service (S3), which was already available in the region.
Amazon sells the EC2 service based on hourly usage. Pricing will be slightly higher in Europe for the application instances themselves but data transfer charges are the same in both regions, according to Amazon's Web site.
Also, Amazon has not yet added support in Europe for Microsoft Windows Server and SQL Server, as is available in the U.S., but plans to add the capability soon.
Beyond lower latency, Amazon's move will also help developers comply with European regulations, which "may require that data be stored in the EU and/or processing take place within the EU," Amazon CTO Werner Vogels said in a blog post.
Vogels also noted that Amazon has created two "availability zones" in Europe, meaning developers "can build applications that can tolerate a variety of failure scenarios."
Amazon partner RightScale expanded on this topic on its official blog. The European EC2 expansion is "tied as little as possible to the current US EC2 installation," the post reads in part. "The reason for this is simple: availability. The two installations basically share nothing other than the account credentials such that a massive failure in one is extremely unlikely to affect the other in any way."
Even as Amazon expands its EC2 business, the future of a similar service offered by Sun is unclear. Sun recently stopped accepting new customers for its Grid Compute Utility offering and is now working up some new services.