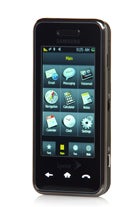 Samsung will roll out a mobile phone based on the Google Android operating system by the second quarter of 2009, according to a report from Korean news agency ETNews. While details are sketchy, Samsung will reportedly release the phone via cellular carriers Sprint Nextel and T-Mobile.
The phone will likely be a touchscreen model similar to Samsung's Instinct and Omnia handsets, both of which more closely resemble the Apple iPhone than HTC's less sleek T-Mobile G1, currently the only Google Android phone on the market. Samsung's device will provide all the Google essentials we'd expect, include search, mapping, mail, and instant messaging, the report states, but it's a safe bet that other Google tools will be added as well.
It would appear that Samsung has high hopes for its Google phone. It has reportedly "accelerated" development of the project, adding 30 Linux and Java experts to a design team that now has up to 80 members. It seems likely that Samsung will beat other Open Handset Alliance members to market, including Asus, LG, Motorola, and Sony Ericsson, all of whom have Android-based projects in the works.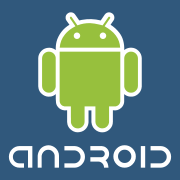 The growing interest in the Android OS, as well as the staggering popularity of the iPhone, which now commands over 30 percent of the U.S. smartphone market, is more bad news for Microsoft's Windows Mobile, which is declining in popularity among end users and phone manufacturers alike.
Let's hope the Samsung handset will borrow some of the iPhone's elegance, but a slide-out keyboard would be nice too.