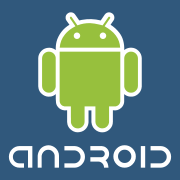 The T-Mobile G1 phone has been fairly successful so far, although it hasn't yet approached usurping the iPhone from its lofty consumer throne. And so the rumors have already started about the possibility of an Android G2 phone. The latest round of rumors started at Mobile Top Soft, which reported that the HTC Touch HD phone would arrive in the U.S. instead as the T-Mobile G2 phone running Google's Android OS. Cell Phone Signal then picked up the rumor, adding some preliminary specs for the G2 as well as the shockingly early release date of January 26. The rumor built up momentum from there until The Boy Genius Report cited an anonymous source that Cell Phone Signal's report was fairly accurate with the exception of the date, which is now rumored to be between late February and April.
The specs for the G2 are reportedly almost the same as the G1 with some notable exceptions. The G2 will not have a physical keyboard of any kind, instead favoring a full touch keyboard more akin the iPhone. And though the G2 will be more centered on the touch screen, the track ball will remain on the phone for those who prefer it for navigation. The other notable possible addition is a VGA camera in addition to the existing 5-megapixel camera. The new camera should support better video calling, which would help differentiate the G2 from competitors like the iPhone.
Supposedly the G2 will also be available through other carriers than just T-Mobile. T-Mobile still owns the G1, G2, and G3 names, so it is unknown what other carriers will be calling it. I feel it's fairly safe to say, though, that AT&T will not be one of those carriers, but I'd be looking at Sprint and Verizon to make announcements as early as next month if the February date is true.
You might have also noticed that I mentioned that T-Mobile owns the G3 name. Well, that is because The Boy Genius Report's anonymous tipster also mentioned that sometime late next year we can expect A G3 phone to debut. It is still way too early to be talking about G3 rumors, especially since the G2 rumors aren't confirmed, but I will say this much: G3 rumors could have a huge negative impact on G2 sales. If people know before the G2 even comes out that a new model is expected not too far in the future, there isn't going to be any motivation to upgrade to a G2. I know Google is anxious to get the Android OS onto as many phones as possible, but with rumors like these it's just shooting itself in the foot.