At a Glance
Expert's Rating
Our Verdict
Though the X5800i comes close to being a top performer, some rival desktops match its speed and beat its cost.
Intel's new quad-core Core i7 processors were only launched in late November, but desktop systems featuring the CPUs–from the likes of Dell, Falcon Northwest, Micro Express, and others–have already made an impact on PC World's Top 10 charts.
As explained in "Getting to the Core of Intel's New Core i7 CPUs," these new processors are the company's first to be based on its long-previewed "Nehalem" architecture. The Core i7 family doesn't just mean new CPUs, they use a new chipset, a new system bus, and a new socket structure; Intel's first major technology jump since mid-2006, when Core 2 CPUs showed up on the scene.
Mainstream Desktops
Three of the six PCs to debut in our newly refreshed Top 10 Power Desktop chart boast Core i7. The Micro Express MicroFlex 92B (our Best Buy) and our fourth-ranked Dell Studio XPS use the midrange 2.93-GHz Core i7 940 CPU, which costs about $580 on its own. Though both machines are competitively priced at less than $2000 (without monitor), each returned performance results only just behind the fastest system we've seen in the category: Polywell's $3950 Poly X4800-Extreme (ranked fifth). That system's 3.2-GHz X9770 processor, 4GB of speedy DDR3-1625 RAM, and two 10,000-rpm VelociRaptor hard drives (in a RAID 0 configuration) propelled it to a WorldBench 6 result of 141. By comparison, the Micro Express (3GB of DDR3-1333 RAM) and Dell (6GB of DDR3-1066 RAM) achieved WorldBench 6 performance scores of 138 and 136, respectively. Not too shabby at all. Polywell's newer, Core i7-equipped Poly X5800i desktop currently ranks 8th on our Power Desktop chart.
Gaming Desktops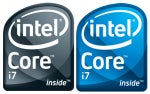 Meanwhile, the Best Buy on our new Top 5 Gaming PCs chart goes to Falcon Northwest's Mach V. Equipped with a high-end 3.2-GHz Core i7 Extreme 965 processor (about $1050 on its own) that's been overclocked to 3.8-GHz, a whopping 12GB of DDR3-1600 RAM, and two ATI Radeon HD 4870 X2 graphic boards, the Mach V prevailed in almost every graphics test we threw at it. Even so, both the Xi MTower HAF-SLI and the Hardcore Computer Reactor (which rank second and fifth, respectively, on the chart) equaled the Mach V's record WorldBench 6 result of 163.
More On The Way
We're also in the midst of testing more Core i7 desktops. Reviews and benchmark results of systems from Gateway, Alienware, iBuyPower, CyberPower and AVA Direct will be featured on our Desktops Product Center over the next few weeks.
And just to keep things interesting, reports suggest that AMD's upcoming Phenom II CPUs–and desktops with them–could arrive as soon as early January. Like you, we're looking forward to see how they might compare.