You won't want to mount them on your dashboard, but three new Sony Handycam camcorders announced today offer a few GPS (global positioning system) applications that might be useful for roaming videographers.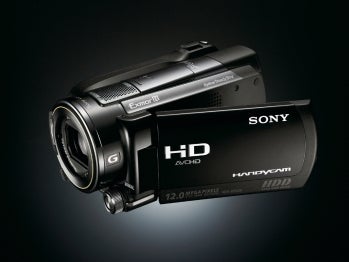 The hard-drive-based Sony Handycam HDR-XR520V (240GB, $1500, available in March, pictured above), Sony Handycam HDR-XR500V (120GB, $1300, also available in March), and Sony Handycam HDR-XR200V (120GB, $1000, available in February) all have built-in GPS maps with mapping services from Navteq. Rather than give you turn-by-turn directions, the GPS capabilities in these new high-definition camcorders serve up new ways to organize and display your video footage. For instance, a marker on a map, when pressed on the touch-screen display, plays back footage captured at that location.
The GPS capabilities in Sony's new camcorders can show your location in real time, too, and they might also prove useful for videographers who hate futzing with date-and-time menus: The GPS receivers will automatically adjust and update the camcorders' display date and time depending on the time zone you're in.
For more product news, see our complete coverage of CES 2009.