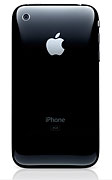 Online forums have been filling up with the cries of iPhone 3G users worldwide. You can thank The Dev Team for that. The group's latest iPhone hackery came in the form of an beta unlock tool for 3G devices two days ago. And while the instructions are easy enough to allow anyone to rip the AT&T exclusivity off of their mobile device–we've even given you a step-by-step guide for unlocking your iPhone 3G–not all has been well in the iPhone 3G world as of late. We've counted two iterations of the Dev Team's unlocking tool thus far, each promising to fix issues, errors, and does-not-work problems that have been plaguing would-be unlockers over the past 48 hours.
We've searched through countless forum posts, angry criticisms, and pleas for assistance to come up with the best methods for getting that unlock to stick. Before we give you the tips, you'll want to hit up The Yellowsn0w Report to check out the general status of the iPhone 3G unlocks and your carrier of choice. If a lot of people are striking out with your carrier, you might be out of luck. But if there's confusion–or better yet, a large number of successful unlocks–then you'll want to turn to one of the two following methods for getting the 0.9.4 beta unlock (as of this article's writing) to stick on your iPhone. These come courtesy of Lostfaith over at the Modmyi forums, who did a painstaking job of tracking down these seemingly arcane techniques:
—————————————-
Method #1 (from Youtube's reda92) 1. Install Yellowsn0w thru Cydia, keep your Third-Party Sim in the iPhone 2. Reset Network Settings. 99% of your success rate will depend on this. (LF: you can find this in settings – general and to the bottom you'll see a "reset" menu in which you can find this) 3. Reboot your iPhone 4. Wait a little over a min. 5. Remove your SIM card and re-insert it back in 6. Wait 30 sec. 7. Turn on Airplane mode and wait 10 sec. (This is important as well) 8. Turn of Airplane mode, you should see "searching." Start smiling, as the T-Mobile carrier will start appearing. 9. Make a call!
Method #2 (from to Deli_gt at hackint0sh):
1. Recover your iPhone to the 2.2 firmware. 2. Quickpwn it with Installer and Cydia installed 3. When phone is ready, connect to your Wifi. Got to Cydia. When it opens, ignore the update for Cydia and install Mobileterminal and, after that, Sbsettings. 4. Turn off data roaming and 3G in Sbsettings! 5. Install Yellowsn0w from Installer. 6. Slide your finger from the top-left to right on the screen to get Sbsettings open 7. Press the power button in Sbsettings and from the popup restart button. 8. When the iPhone resets, wait for 20-30 seconds and open up Mobileterminal 9. Go to terminal and type: yellowsn0w -c yellowsn0w -q airplane mode on airplane mode off If you get "open: Resource busy" just repeat the command where you got it from. If the command "yellowsn0w -q" keeps loading for more than 20sec and your terminal looks similar to pics from Flickr: deli_gt's Photostream then move to next step.
10. Go to Settings. Turn Airplane Mode on. Wait 10 secs and it should start searching for the network. It should find the network and everything should be ok.
If not, and the iPhone still shows the four dots for the signal, repeat steps 8 and 9 but first exit mobile terminal totally by holding down the home button until it closes. If that doesn't work either try the following:
Open up the Terminal and type: yellowsn0w -c yellowsn0w -r yellowsn0w -q airplane mode on airplane mode off
—————————————-
If neither of these tricks work, again, you should definitely hit up the Yellowsn0w report and see how other people have gotten their iPhones to unlock on the various carriers. It beats searching through pages and pages of forum posts, trust us!
16GB iPhone 3G
Read our full
16GB iPhone 3Greview