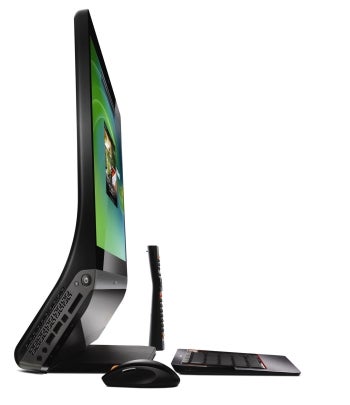 Lenovo announces a new, sleek all-in-one desktop PC that is sure to make waves. The IdeaCentre A600 fits the monitor, Blu-ray drive, system components, and speakers into an elegant, space saving design. Multimedia enthusiasts will appreciate the 21.5″ screen featuring a 16:9 aspect ratio and 1920×1080 HD resolution. Included is a nifty 4-in-1 remote control that acts as an air mouse, game controller, VOIP handset, or media center remote.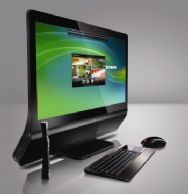 Available options include Intel Core 2 Duo processors, ATI Radeon graphics cards, 4GB of DDR3 memory, and up to 1TB of hard drive storage. The all-in-one also sports VeriFace technology that allows the use of facial images as login passwords. Look for the IdeaCenter A600 to hit the market in April, starting at $999.
For our complete CES 2009 coverage, see our CES Topic Center.