Online meeting software bridges clients and telecommuters in different locations. Many options are available, but they often include hassles, requiring a separate voice conference or software installation. I recently saw a demo of Fuze that makes this service stand out, especially for businesses that rely on video collaboration. But best of all, clients–and even hosts–only need a web browser and Flash.
Whether PowerPoint docs, high-resolution photos, high-definition videos, or any other file type, the Fuze servers act as an intermediary. This process provides smoother playback than requiring one of your computers to act as the host. In that self-hosting situation, your upstream would be the limiting factor to all clients. With Fuze in the middle, you only need a moderate downstream speed to stay in sync.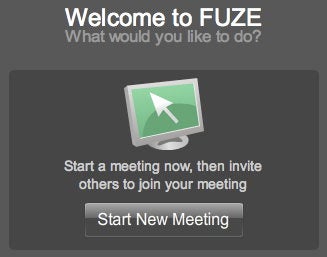 Within a meeting, participants can leave annotations on files or specific frames of video. Fuze isn't a full editing tool, like Google Docs, but it offers several collaboration and marking options. You can draw simple graphics in addition to adding text.
Fuze was initially designed for demanding video content, and I saw it locked across multiple devices–including an iPhone–in sync. (A Blackberry version is also available, with Windows Mobile and other platforms coming.) But its other features, such as audio conferencing, could make it a great meeting and collaboration environment for telecommuters. It'll even bridge its internal chat tool across instant messaging platforms.
After a free trial, Fuze is currently available as a $29/month service for a single host and unlimited clients. CallWave plans to add alternative, single-meeting prices, per-minute options, and other, flexible plans, soon.