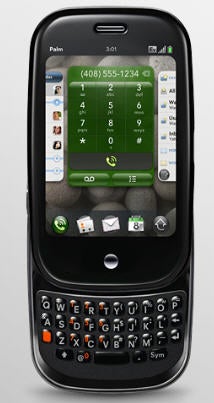 We still don't know when you'll get our hands on the wildly anticipated Palm Pre smartphone, which was announced at last week's Consumer Electronics Show. But we are getting a hint of where we might be able to buy it. The Palm Pre may be sold exclusively through Best Buy Mobile (in addition to at Sprint stores) for the first two months of its release.
WebOS Arena is reporting this news, saying it received a tip from a "credible source" within Best Buy. When you consider that the Samsung Instinct was initially sold solely through Best Buy Mobile, and also how the big blue box store was the first to nab the iPhone outside of Apple stores and AT&T, the rumor looks pretty solid.
A lot of hype and expectation weighs upon the shoulders of the Palm Pre. So far it's received very good reviews from the tech press, who are calling it "simply amazing" and "well thought-out and smooth." Before the Pre, Palm wasn't doing so hot — in fact, many thought the company wouldn't survive. And now, many are thinking the Pre is Palm's last chance.
So, with all this in mind, a Best Buy marketing blitzkrieg might be just the ticket for the latest potential iPhone-killer.