Either your customers already use social networking tools or you have an untapped, online audience. So get out there and network on Facebook, MySpace, and any of the other popular destinations. But do it on your own terms with whatever feels right; everyone can see through a business trying to co-opt new media. Here's how to make the most of one of the current favorites, Twitter.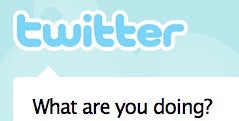 Be yourself. Twitter lets you post blurbs of up to 140 characters; it's good for a quick note about what you're doing. But you can also use it to build buzz within a fanbase by referencing things that aren't quite public. (Or let customers track your sales.) People will follow you on Twitter if they think you'll reveal news first, and that audience is likely to blog about it somewhere.
Be a character. Got a company mascot, or does your business involve characters? Great–animate that persona on Twitter. Be careful if your fans have already claimed your characters for their own; if you want to take over (or make them stop), get in touch personally. Bloggers don't like to hear from attorneys.
Scan for customers. Search for your company name, products, and learn what people are saying about you. Enter your search string and even click the RSS link in the upper-right to permanently track search results. Reply to customers through Twitter. I vented once to no one–and everyone–about a bad customer experience. I was surprised to find the subject of my scorn saw my note, followed-up, and fixed my issue.
Be a good citizen. Remember that you're using Twitter for marketing. If you attract followers, limit the frequency of your posts. Follow other people, but don't request for them to add you; they'll find you if you have something good to say.