The Multi Photo Quotes screensaver takes one pithy quote and a variety of pictures, and arranges them all in a grid display on one or more monitors. It cycles through images and quotes and sports a number of customization options, such as the text and background color of the displayed quotes.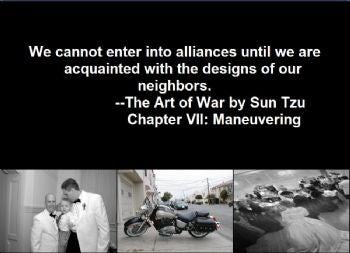 The free, donation-supported download includes "Quote books" from the Family Guy animated TV show, The Art of War, Sherlock Holmes, and other sources. It also includes a variety of images, and you can point it to directories of your own pics. Note that if you choose a directory with many subdirectories and images (such as the entire My Pictures folder), there may be a slight delay when Multi Photo Quotes chooses new pics.
You'll notice a few rough edges, such as having to type in the directory name for your images instead of being able to browse and select it in an Explorer window. The app lacks help entries for its many configuration options. Also, it doesn't yet include a password-protection option for the screensaver.
Aside from those relatively small to-do's, it's quick and easy to install and launch the app on your PC. Multi Photo Quotes is freeware, but the author requests donations at http://www.donationcoder.com.