When you think of technology security scams, you think of dangers to your PC more often than dangers to your pocketbook.
In this story, we address tools such as the free Amazon PriceWatch plug-in for Internet Explorer or Firefox, or the Price Protectr site that help you make sure you don't pay too much online. We also look at how to foil thieves who try to steal people's bank account infomation by modifying ATMs to record credit card data.
Online Pricing Dodgeball
Why You Should Care: Online stores may take advantage of you.
Scenario: If it seems that 5 minutes after you searched for an item at an online shop, the price went up, that may not be a figment of your imagination. Prices at big online retailers like Amazon fluctuate almost hourly–based not only on supply and demand, but also on consumer interest level. If a company determines that you have a strong interest in a particular product, it might hike the price by a few bucks to see whether you're still willing to bite.
The Fix: If you're a smart fish, and refuse to pay more than what you consider a reasonable price, check out the free Amazon PriceWatch tool, an IE or Firefox plug-in that monitors a particular item, and alerts you when the price for that item falls below the threshold amount you set. Some retailers offer postsale price protection guarantees if a product's price drops within a fixed number of days after you purchase it; Price Protectr, also free, will alert you if the price of an item you recently bought at any of up to 150 online retailers drops below what you paid for it.
Card Skimmer Scams
Why You Should Care: You can't trust your ATM.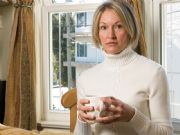 Scenario: Caroline Knorr usually trusts ATMs, especially those at her credit union's Daly City, California, branch. Unfortunately, an unknown criminal had placed what's known as a card skimmer device on her ATM–a plastic housing stuck on top of the ATM's card slot. The skimmer's internal memory records the data from a card's magnetic strip, while another device monitors the ATM's keypad and records the PIN code. Using that information, a thief can manufacture a card and use it at another ATM immediately. This is exactly what happened to Ms. Knorr.
Within 24 hours of her deposit, there were two $500 ATM withdrawals from her account from different banks, 25 miles away. "I had a really sleepless night that night because we'd had $1000 stolen from us. How do you prove that an ATM withdrawal wasn't done by you?" she says. The following morning, there was another $500 withdrawal from a bank in Santa Barbara, 300 miles south.
The credit union, Knorr says, "told us to file a police report in San Francisco, and then come in and sign an affidavit. They said they would credit our account back for the money that was taken out. We kept asking [the bank] how did [the crooks] do it, how did they take the money? My husband thought at first that it was an inside job." But the bank told them that they weren't the only victims.
"When I went to sign the affidavit, I asked the woman how many people had been victimized," Knorr says. "In the period between the last two weeks of November and the first two weeks of December, she said that a couple hundred victims had had their card numbers stolen."
Thinking back, Knorr "did notice that there was a thing around the card slot. It didn't really register–how often do you scrutinize the card slot on your ATM? But I did notice that something didn't look right… I definitely registered that it looked different."
Knorr's bottom line? "I feel like I don't want to use an ATM ever again, I just want to go inside the bank to do my business."
Fix: Skimmer devices have become extremely sophisticated. According to the police officer who took Knorr's crime report, scammers with skimmers prefer to target card slots in gas pumps, but also sometimes target ATMs at banks he characterized as "rinky-dink"–small, local institutions, with ATMs located outside the building that are not covered by security cameras.
Your safest bet: Familiarize yourself with an ATM's outward appearance, and pay attention to the card slot itself: If there's an unexpected part or sheath surrounding the card slot, either use another ATM or make your transactions inside the bank.