Maybe it's because Battlestar Galactica is finally back on the air, but this week I'm all about duplicates (you know, with the Cylons and all–oh, never mind). Yesterday you learned how to find and flush duplicate photos, and the day before that, duplicate songs.
Today, let's turn our attention to Outlook. The longer you use the program, the more likely it is that duplicate records will creep into your calendar, contact list, and so on. Who knows why these things happen (I'm looking at you, ActiveSync), but they do.
Fortunately, there's a fairly painless way to purge those copycat records. Outlook Duplicate Items Remover, or ODIR for short, eliminates duplicate contacts, calendar entries, tasks, notes, and e-mail folders.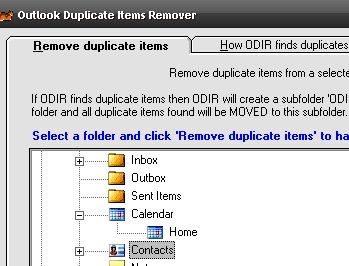 After installing the free program, fire up Outlook and look for the newly added ODIR menu. Click it, then choose Remove Duplicate Items. Select the folder you want ODIR to scan; it'll find duplicates and relocate them to a subfolder (without actually deleting anything, so you're safe against accidental matches).
I've used this tool many times; it's fast, simple, and effective. ODIR is compatible with Outlook 2000 and later.