T-Mobile G1? That's so yesterday. The second-generation "G2" Android phone is now said to be nearing its debut — and today, we're getting a first glimpse at some photos said to show the still-top-secret device.
T-Mobile G2, Is That You?
The photos, obtained by the aces at gadget blog Gizmodo, show a blurry, white HTC phone believed to be the T-Mobile G2. (Side note: Why are leaked photos of new tech devices always blurry? Shouldn't the people who have access to these cutting-edge creations also have the technological know-how to take a decent digital picture?)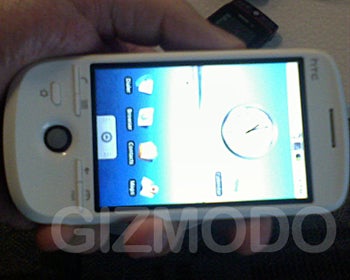 Focus issues aside, the photos depict a thinner phone with one conspicuous omission: the slide-out QWERTY keyboard. If the pictures are accurate, the G2 would offer only an iPhone-style virtual keypad — a sharp change from the full keyboard engineers proudly showed off at the G1's launch last September. The shift would, of course, match rumors swirling around since December of the keyboard's looming demise.
While the G1's keyboard left fingers feeling less than satisfied, I must say that I'm a bit disappointed to see HTC abandon it altogether. I'm one of those weirdos who finds a virtual keypad more irritating than Kathy Griffin after caffeine, so having the slide-out option was a plus that set the device apart from the iPhone for me. But I disgress.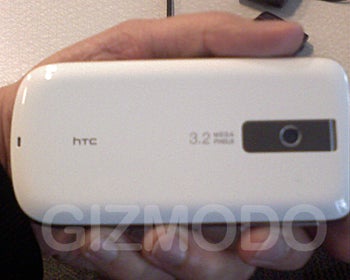 Other key features of the T-Mobile G2, according to our fuzzy photo-taking friends, include a 3.2-megapixel camera and a touchscreen interface similar to its predecessor's. The unnamed (and unwilling to focus) sources also claim the G2 will come out in mid-May.
Android Timeline
Thus far, T-Mobile's G1 is still the only Android player out there. If the suspected G2 timing proves to be true, T-Mobile may be releasing its second attempt at Android around the same time other companies are just getting up to bat. Samsung is one of several manufacturers expected to have an Android phone out somewhere around the middle of 2009. Blurry photos of that device, I assume, should be popping up any day now.
(Image credit: Gizmodo)