The job looks pretty good at first blush: "Become our partner and earn $2,000 or more!"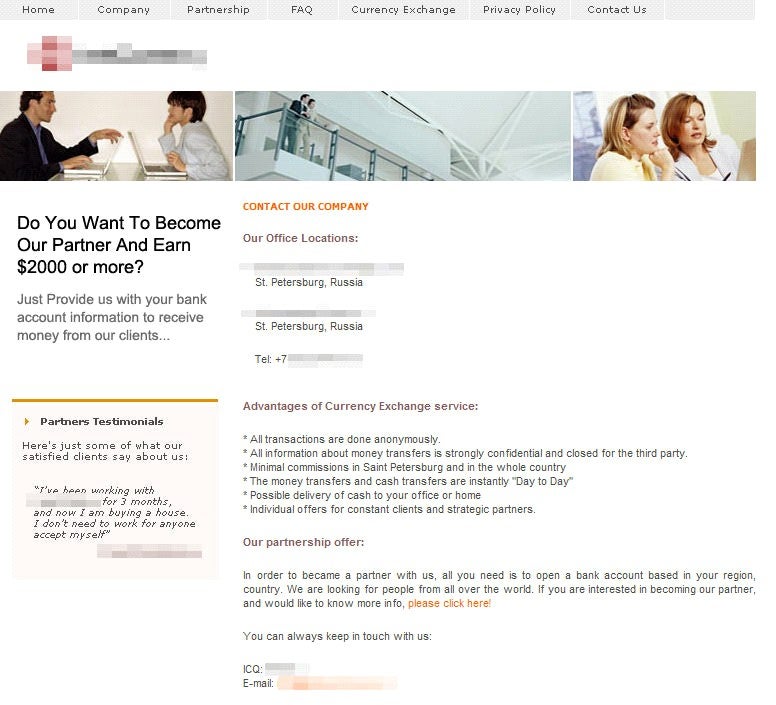 All you have to do is send a résumé with some personal information to a company in Russia. They, in turn, ask you to set up a checking account that soon starts filling with cash. You take the money to Western Union and wire it to your new employer, keeping 5 percent and 10 percent for yourself. Easy money, right?
Except that it's illegal money laundering, called "money muleing" by the security industry. The incoming checks are fakes, or else the cash is stolen from hacked online bank accounts.
The U.S. Federal Bureau of Investigation (FBI) warned Wednesday that its Internet Crime Complaint Center (IC3) has been receiving "numerous complaints" from people who have become unwitting victims to these work-from-home scams.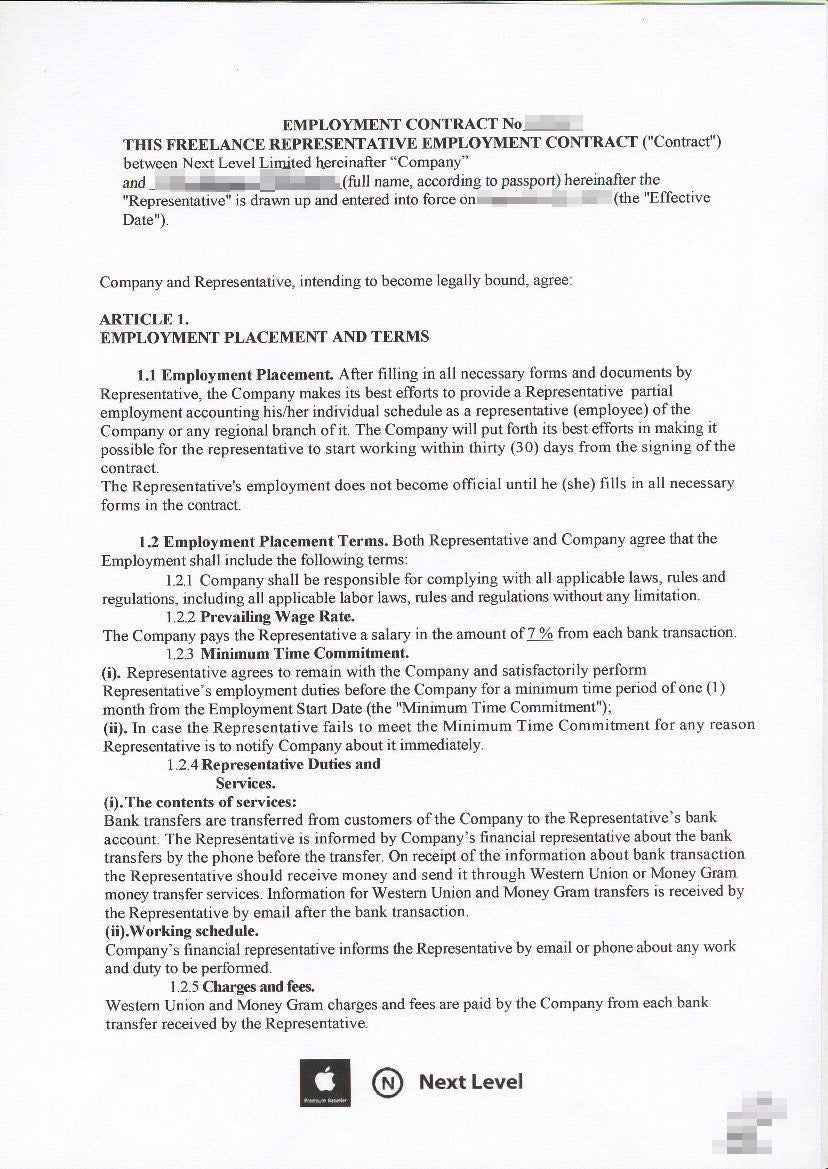 "Work-at-home schemes attract otherwise innocent individuals, causing them to become part of criminal schemes without realizing they are engaging in illegal behavior," the FBI said. The IC3 is run jointly by the FBI, the National White Collar Crime Center and the Bureau of Justice Assistance.
In other, similar scams, victims may be asked to reship products that have been purchased with stolen credit cards, or to act as "mystery shoppers," cashing bogus checks and wiring the funds offshore.
Once they've handed over their information to scammers, however, the mules often become victims of identity theft themselves, authorities warn.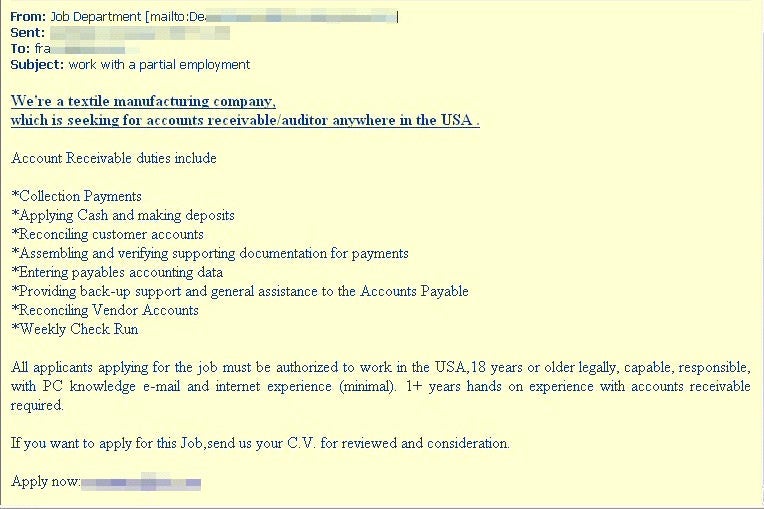 With a worsening economic situation, scammers may be looking for new ways to take advantage of the growing ranks of the unemployed. McAfee has been tracking these scams for years, and has long seen the scammers reach victims with spam or with ads on job sites. Recently, however, there's been an uptick in money muleing pitches, which are sent out via spam or phoney job postings, said Dave Marcus, director of security research and communications with McAfee's Avert Labs.
"I think a lot of people are unwittingly coming across them though job searches through Google," he said. "We've seen a huge growth in this."
The prevalence of these fake job ads is up 345 percent over the past three years, according to the most recent data from the U.K.'s Association for Payment Clearing Services, which tracks this activity.
The Web sites recruiting the mules have also become slicker and more believable, Marcus said. "I think they've upped their professionalism," he said. "It's kind of analogous to the way spammers have upped their game professionally."
Although the Internet Crime Complaint Center, which acts as a clearinghouse for data on cybercrime, hasn't spotted a statistical uptick in Internet crime linked to the global recession, it's seen anecdotal evidence of this happening, said IC3 spokesman Craig Butterworth. "Whenever there is a downturn in the economy, it exposes certain vulnerabilities in our society."