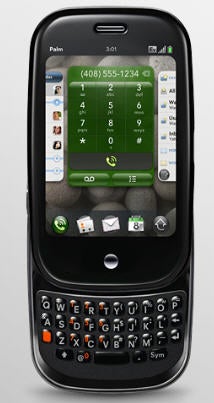 Ever since we saw the intriguing Palm Pre at CES 2009, we've been wondering when we can get our hands on it. Those stealth bloggers over at the Boy Genius Report somehow procured an End of Life list from Sprint, which projects the phones that will be discontinued along with their replacements.
According to the list, the Pre will be in-stock in warehouses around March 15 and will replace the Palm Treo 755p, which is scheduled to reach end of life in late May. Additionally, the Windows Mobile-based Palm Treo Pro is expected to be in-stock around February 15.
So will customers actually get their hands on the Pre by mid-March? Don't bet on it. Palm will most likely want to ensure that they have a large amount of stock in anticipation of a high number of sales. So if there's any validity to this acquired document, a more realistic launch date will probably be in early to mid-April.
The Pre has not yet passed the FCC's testing process and neither Sprint nor Palm has confirmed an availability date (at CES, they gave the vague launch date of "the first half of 2009").
Undoubtedly the most buzzed about smart phone at CES 2009, the Palm Pre marks Palm's effort to regain leadership in the smart phone market. The Pre attempts to seamlessly bring together enterprise and entertainment into one device via a silky new operating system called webOS. The question still remains whether the Palm Pre can pack a strong enough punch to knock out Apple's monolithic iPhone 3G.