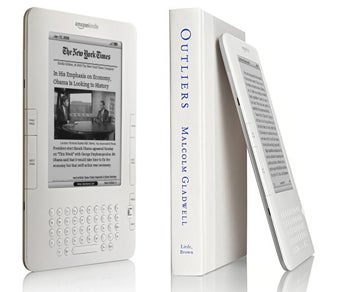 Official-looking pictures and pricing of Amazon's Kindle 2 e-book reader have been leaked on the Internet. The information surfaced on a forum late last night and reveals a thinner Kindle but without the speculated price increase. Amazon is expected to officially announce the Kindle 2 during a press conference on Monday.
Improvements in the Kindle 2 design bring a thinner footprint, a metal back plate, and stereo speakers. As I mentioned last October, when the first Kindle 2 pictures surfaced, the design cues bring back memories of the first Apple iPods. As usual, the information is purely speculative but the forum reads that Kindle 2 will be available on February 24 for $359.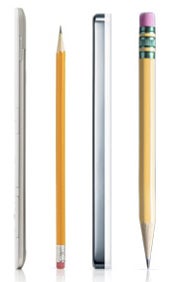 Kindle 2 features rounded corners, a black and white screen (apparently the same size as the original Kindle), a 3.5mm headphone jack with a sliding sleep button at the top and a unified QWERTY keyboard under the screen. Smaller navigation buttons are placed on both the left and right sides of Kindle 2. A joystick now replaces the original Kindle scroll wheel.
Amazon's new Kindle will use the same EV-DO wireless technology for over-the-air downloads as the original. Storage-wise, Kindle 2 is said to come with a 2GB on-board memory. Form the leaked pictures, no SD card slot can be seen but my guess is that there will be a way to expand Kindle's memory – maybe a microSD slot.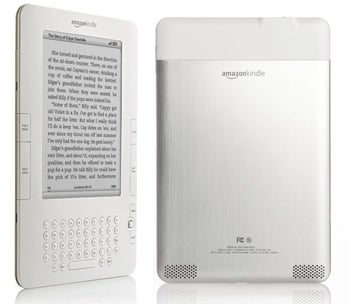 Do you think Kindle 2 is too pricey for just an e-book reader? Does the device remember you of the first generation Apple iPods? Please let me know in the comments.