Is Nokia about to launch an application store for its Symbian platform at next week's Mobile World Congress in Barcelona? That's the rumor buzzing about the Internet this morning. Russian-language blogger and editor of Russia's largest mobile tech site Mobile-review.com, Eldar Murtazin, claims to have seen Nokia's new app store, according to a translation by Unwired View. Sorry, was that confusing? Then let me recap: according to one blogger, who found out from another blogger, who claims to have seen it with his own eyes, Nokia is on the verge of launching an app store. Clear as mud? Good!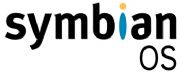 All kidding aside, an app store for Nokia isn't that farfetched. Nokia has invested a lot into acquiring Symbian, and then expanding the OS through an open source alliance with Samsung, LG, Sharp, and others. Nokia already has some distribution platforms for Symbian apps, but nothing that is particularly cohesive or attractive for both users and developers.
Centralized app stores seem to be all the rage ever since Apple launched its successful iPhone App store via iTunes. Google has already tried to repeat that success for its own Android OS with the Android Marketplace, fellow Symbianite Samsung opened its own app store last week, and now the Wall Street Journal says Microsoft may get in on the app action with an "online bazaar." With all these new online stores for mobile devices, I suppose you could say that the mobile phone industry is going "app sh–" for apps.