Rolando Lite (free) is a hyperstylized puzzle action game that has you coaxing roly-poly characters around levels. Tilt the iPhone or iPod Touch to move around the world and the puzzles–while easy at first–get deviously tougher the more you play. Puzzles will have you do everything from juggling multiple characters through levels to moving levers to avoiding enemies. This freebie contains the first few levels of the for-pay Rolando game.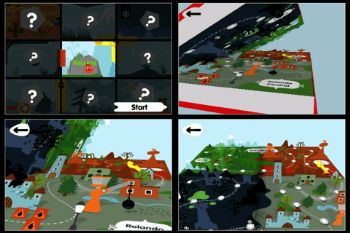 But the thing that stands out most is the bright, colorful implementation that makes it a treat to play–and show off to friends.
Note: When you purchase something after clicking links in our articles, we may earn a small commission. Read our affiliate link policy for more details.