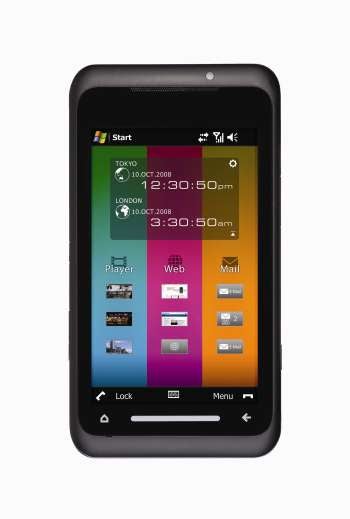 BARCELONA, Spain–Jumping the gun on an expected slew of handset announcements at next week's Mobile World Congress, Toshiba has formally announced the latest challenger to the iPhone: A slick-looking Windows Mobile-based touch screen phone with super-high screen resolution powered by a new, high-performance Qualcomm mobile chipset.
Toshiba's announcement from Barcelona, where Mobile World Congress begins its run on Monday, basically confirms leaked reports (with images) about the TG01 that have appeared over the last couple of weeks.
Slated to appear in Europe this summer, the TG01 will boast a 4.1-inch screen with 800-by-480-pixel resolution. By way of comparison, the iPhone's screen measures 3.5 inches and has a 480-by-320 resolution (held in landscape mode). In fact, the TG01's display specs are more similar to those of Sony Ericsson's debut Windows Mobile handset, the Xperia X1.
Toshiba says the screen uses fine-tuning technology developed for its Regza line of LCD-TVs to ensure vivid colors and quality playback of fast-moving video images.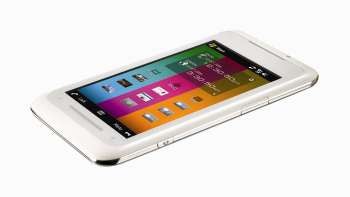 The TG01 will be the first handset based on Qualcomm's Snapdragon technology, which integrates a 1GHz CPU with support for GPS, multimedia, Wi-Fi and quad-band 3G networks (with HSDPA/HSUPA data support) in order to enable the handset's super-skinny and lightweight (less than four-tenths of an inch, a tad over 4.5 ounces) profile.
While based on Microsoft's ubiquitous Windows Mobile 6.1 platform for handhelds, the TG01 will have its own custom user interface, including a couple of imaginative innovations. You'll be able to shake the phone to answer it, and you'll be able to switch between applications by tilting the phone.
Toshiba rates the phone's 1000mAh battery life as up to 11 days standby time and 5 hours talk time.
The TG01 will have 512MB of ROM and 250MB of RAM, but its micro SDHC slot will support up to 32GB of additional storage. Other features include a 3.2-megapixel camera and Java support.
The TG01 boasts excellent multimedia support. It will play H.263, H.264, MPEG4, and WMV videos, and MP3, AAC, AAC+, AMR-NB, AMR-WB, WMA, and WAV audio files.
At launch the TG01 will be available in two colors-white and black. There's no word yet on exactly which European networks will offer it, or what it will cost.