How many megapixels can you squeeze into a cell phone? On the eve of the big Mobile World Congress wireless telecom trade show here in Barcelona, Spain, the race is on. At pre-show press conferences, Samsung and Sony Ericsson between them unveiled three handsets, each with cameras boasting at least as many megapixels as my current Canon point-and-shoot (a PowerShot SD1100 with 8 megapixels).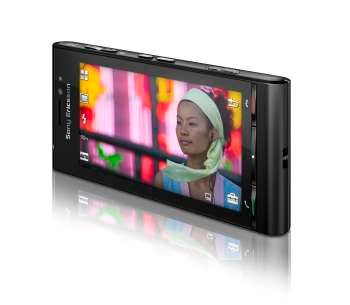 The winner, thus far, is Sony Ericsson's prototype Idou (pronounced like a wedding vow) handset, with a 12.1-megapixel handset and Xenon flash. Idou won't necessarily be the brand name (although I think it's no worse than others I've heard), but whatever it's called, Sony Ericsson says it will be out in the second half of this year. Idou will be based on the upcoming Symbian Foundation operating system (the open, royalty-free mobile platform based on the Symbian and S60 platforms).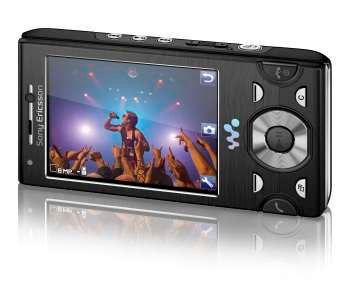 Can't wait for Idou? At a news conference so crowded you'd think a rock star might be in attendance, Sony Ericsson also announced a new Walkman phone, the W995, which should be out by mid-year. You'll have to settle for a mere 8.1 megapixel s, but you'll get a handset that also promises a bang-up movie and music playback experience. No word yet on carrier or price. These phones come a week after Sony Ericsson announced a couple of other phones, but none with such high-end cameras.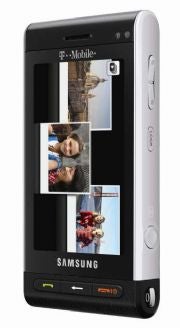 Samsung's Memoir, meanwhile, trailed with 8 megapixels, but it's more of a here-and-now deal: It will go on sale February 25, exclusively from T-Mobile USA. The Memoir also delivers a slew of features you once only saw in pretty good cameras, including Xenon flash, CMOS auto focus, 16x digital zoom, and advanced controls for brightness and flash. (To stress the sophistication of the Memoir's camera capabilities, Samsung hired photographer and model Helena Christensen to introduce the handset at its news conference. You can see images Christensen created using the Memoir on Samsung's web site.
Other features include blink detection, face detection, anti-shake to reduce blur, and geo-tagging, white balance adjustment, five different shooting modes (single, continuous, panorama, "smile shot" and mosaic), and presets for a dozen or so types of photos.
The Memoir also has a couple of widgets, built-in software that provides one-touch access to apps and information from the Web. A weather widget delivers the forecast for the city you're in, and a camera widget lets you easily access your images and move them to social networking and photo-sharing sites such as Facebook and Flickr.
The Memoir will set you back $300 with a two-year contract and qualifying data plan (a $50 mail-in rebate is available). It supports T-Mobile's 3G (HSDPA) network and also features assisted GPS (meaning its GPS functionality depends on being connected to T-Mobile's network).
What's behind the megapixel marathon? It's no secret that the iPhone's camera is one of its weakest points. Seems to me the competition is looking for vulnerabilities and has identified imaging capability as something they can deliver that the iPhone so far hasn't.