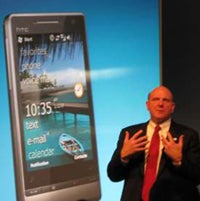 Don't call them Windows Mobile phones anymore. In announcing the latest revision of Microsoft's OS for handsets at Mobile World Congress today, MIcrosoft CEO Steve Ballmer said that henceforth, the devices will be known as Windows phones.
"It's a mouthful to say, 'You want a Windows Mobile phone?'" Ballmer said when asked about the decision to once again re-brand the OS, which has over the years been known as Windows CE and Pocket PC.
Ballmer's three main announcements to a crowd of journalists in Barcelona, Spain, had been widely leaked beforehand: Windows Mobile 6.5, a new version of the handset OS with a revamped, touch-optimized user interface; My Phone, an online backup and sync service for Windows phones, and the Windows Marketplace for Mobile app store.
My Phone and the Windows Marketplace will be accessible to Windows phones running Windows Mobile 6.5; Ballmer said support will be available via download, at the discretion of the vendor, to Windows Mobile 6.1 devices, but not to handsets running earlier versions of the OS.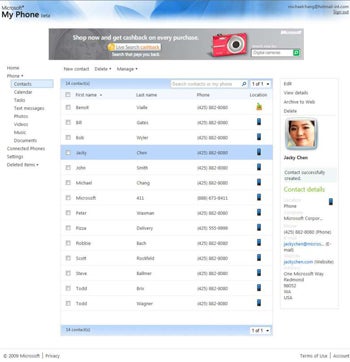 Windows Mobile 6.5, which in addition to the new user interface sports an improved, more desktop-like browser, will make its debut later this year on handsets also announced on Monday, including the HTC Touch Diamond2 and the LG-GM730.
Interestingly, however, neither handset presents the new user interface unadulterated: Both HTC and LG have made changes they believe make the UI more user friendly. In fact, fiddling with the Windows Mobile UI is not uncommon, and Ballmer squirmed when asked how bothersome this was to Microsoft.
"It's not the area where I would have aspired to see the first add-ons," he admitted. But he said that with the new UI, Microsoft hopes to get more vendors on board without significant changes.