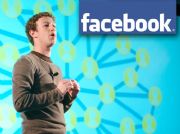 The backlash against Facebook's updated privacy policies is about to expand. The Electronic Privacy Information Center (EPIC) is preparing to file a formal complaint with the Federal Trade Commission over the social network's updated licenses, PC World has learned.
"We think that Facebook should go back to its original terms of service," says EPIC Executive Director Marc Rotenberg.
EPIC expects to have its complaint submitted to the FTC by the end of Tuesday.
Wide-Reaching Reaction
The wave of reaction, of course, is hardly limited to official organizations. More than 38,000 Facebook users have joined a user group protesting the change, and countless blogs and news sites have written extensively about their concerns. The issue comes down to a couple of alterations within the company's terms of use that, it would seem, give Facebook eternal ownership of your personal content–even if you decide to delete your account.
The changes were actually made in early February but not widely noticed until Sunday, when The Consumerist's Chris Walters stumbled upon the subtly shifted language. The section in question explains how Facebook has an "irrevocable, perpetual" license to use your "name, likeness, and image" in essentially any way, including within promotions or external advertising.
That clause, Walters noted, wasn't new. What had changed was that a sentence at the end of the paragraph was now mysteriously missing. The deleted line stated that the license would "automatically expire" if you removed your content. With that line omitted, Facebook's license to use your content is simply "perpetual" and "irrevocable," even decades after you delete your stuff.
Damage Control Doubt
Facebook CEO Mark Zuckerberg has attempted to calm the concerns, posting a blog entry stating that "people own their information" and that Facebook "wouldn't share [it] in a way you wouldn't want." As an example of why the controversial clause is needed in its updated form, Zuckerberg explains that even if you were to delete your account, any messages you had sent to a friend would still remain in his inbox–so Facebook requires the expanded rights to make sure that could happen.
Isn't that a far cry, though, from anything that'd warrant retaining a "perpetual" license to "use, copy, publish, stream, store, retain, publicly perform or display, transmit, scan, reformat, modify, edit, frame, translate, excerpt, [and] adapt" any content you've ever uploaded, including the option to "use your name, likeness and image for any purpose"?
Something doesn't quite add up.
Social Network Comparisons
Hey, maybe I'm misreading this. Could Facebook just be catching up with social network standards? Could everyone be overreacting?
Turns out, no. MySpace's terms of use agreement grants the company the license to use your non-private content only within MySpace-related services. Moreover–and perhaps more important–MySpace notes that once you delete something from its site, it "will cease distribution as soon as practicable, and at such time when distribution ceases, the license will terminate."
With Twitter, the company's terms of service state it "claim[s] no intellectual property rights over the material you provide" and that "you can remove your profile at any time by deleting your account."
Even YouTube, owned by privacy advocate punching bag Google, limits its license to use your content at will. The license will "terminate within a commercially reasonable time after you remove or delete your user videos," the service's terms of service say.
Facebook's neverending lease on your online life, then, isn't exactly the norm. Perhaps you can take comfort in the fact, though, that Facebook could change its policies again without ever telling you. "We reserve the right, at our sole discretion, to change or delete portions of these terms at any time without further notice," Facebook's agreement says. "Your continued use of the Facebook service after any such changes constitutes your acceptance of the new terms."
Well, that's at least reassuring. Anyone else having Beacon flashbacks right now?