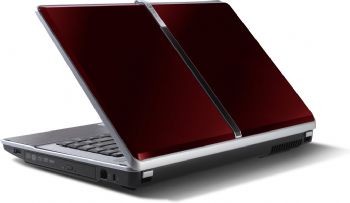 At the start of 2009, during CES, we called it: This is going to be the year of affordable mobile computing. Yes, netbooks aplenty will flood the market, but Gateway has been doing a bang-up job lately of delivering solid-looking larger machines. And the crazy part is that these laptops cost a lot less than you'd expect.
Take Gateway's MC series. The MC7803u, which we reviewed last November, scored serious style points as an all-purpose notebook that looked nothing like a typical $1000 machine (in a good way). It may have trimmed a few corners to achieve its appealing price, but overall it was a pretty good deal. More recently, Gatewazy has announced the small-and-stylish UC series of laptops. We're currently testing the 13-inch UC7807u–and to our surprise, we're really digging that $800 unit.
Now, two more Gateway laptops–the TC7306u and the TC7307u–are clamoring for your money, but not quite as much of it. The TC line enters the marketplace boasting a 14-inch screen (with 1366 by 768 resolution, an 8ms response time, and a 16:9 aspect ratio) and carrying a starting price tag of $650.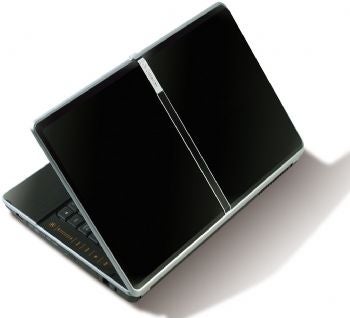 Under the hood of this entry-level model lurks a decent amount of juice, courtesy of a 2.00GHz Intel Pentium Dual-Core Mobile T4200 processor (with 1MB of L2 cache and an 800MHz frontside bus), 4GB of dual-channel DDR2 667MHz memory, an Intel Graphics Media Accelerator 4500M (boo on the integrated graphics choice!), an 8X multiformat dual-layer DVD-RW with DVD-RAM drive, a 320GB hard-disk drive, and a six-cell lithium-ion battery. That said, be prepared to double-dip into your wallet for additional goodies. According to spokespeople, buyers will be able to doll up future configurations with a Core 2 Duo CPU, HDMI-out, a Blu-ray drive, and a dedicated nVidia GeForce 9300M GPU. For my money, plopping a 9400M GPU directly on the motherboard would've been smarter design decision from the get-go–but hey, I haven't actually played with these notebooks yet.
Otherwise, the primary goal of these style-minded machines–available both in burgundy and in black–is to hit the value sweet spot. You'll find a 1.3-megapixel Webcam on board, plus 802.11b/g/n support, a five-in-one media card reader (SD, MMC, MS, MS Pro, and xD) and three USB 2.0 ports. You also get illuminated multimedia touch controls; if they're anything like what the UC series uses, the controls are pretty basic, but they get the job done. A final strong point: This TC notebook weighs just 5.3 pounds–almost exactly as much the smaller UC7807u weighs.
As soon as these TC-series units show up in-house, our PC World Test Center will run them through our benchmark test suite, and we'll combine that hard data with our hands-on impressions of these budget-friendly laptops.