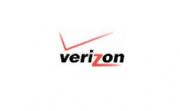 Verizon will start to roll out its LTE (Long-Term Evolution) network in two cities in the U.S. late this year, and then expand to 25 to 30 markets in 2010 and launch commercially, the company announced on Wednesday.
The network will be built using radio equipment from Alcatel-Lucent and Ericsson.
Trials of LTE, which Verizon has done with Vodafone in Europe and the U.S., have shown speeds of up to 80Mbps, according to Dick Lynch, Verizon executive vice president and CTO. But what matters the most is the average speed, and that is not yet known, according to Lynch.
"We won't know what the real average speed is until we have a network deployed, so come talk to me at the end of December," he said.
The first users of LTE will be laptop users, who will see improvements in speed and latency over EV-DO (Evolution-Data Optimized) networks, according to Lynch, and he expects the first smartphones to show up in mid-2011.
"But LTE is really, I think, the opportunity for us an industry to begin to see all sorts of consumer devices come with embedded wireless capabilities," he said.
For example, digital cameras could have built-in support for LTE.
"If I had a camera that was smart enough to monitor the amount of data on my flash card and upload it to my network cloud for storage or upload it to my PC directly, then I would be a very happy photographer," said Lynch.
It will become possible to build LTE into lots of different consumer products because of the global scale of the LTE rollout, which will make it easier to convince the consumer electronics manufacturers that there is demand for this.
"Where there is demand there is volume, and, of course, with volume comes price reductions," said Lynch, who thinks that prices will come down to the right level for the consumer electronics manufacturers in two or three years.
So users will end up with five or six devices with built in support for LTE.
Pricing hasn't been decided, but will be based on usage. Today Verizon has a 50MB and a 5GB package.
"I think the world has to go there, because wireless data is a limited resource. But once we do that these five or six devices may in total use only a fraction of what an existing data user currently consumes. So as a result I think we'll see some new pricing models that allow us to aggregate users multiple devices, and price accordingly," said Lynch.Verizon will use the 700MHz frequency to roll out LTE, compared to using the 2.6GHz frequency that will also be used by other providers to carry LTE in many parts of the world.
For every base station at the 700MHz band, three or four are needed at 2.6GHz in an average environment, according to Lynch.
Ericsson and Alcatel-Lucent will supply base stations for the Verizon LTE network.
"This win with Verizon is a vote of confidence in our ability to deliver," said Mike Iandolo, president of the wireless network product division.
Ericsson also sees the Verizon deal as a springboard for future LTE contracts. It is important to get a good start, according to Johan Wibergh, senior vice president and head of Business Unit Networks at Ericsson.
"Verizon are very well known for having high demands on quality. It is also a new customer for us," said Johan Wibergh.
Up until now Verizon has been working with six potential suppliers, and they all did quite well, according to Lynch.
"We felt that in terms of immediate performance — meaning today's performance, as opposed to potential performance in the future — and pricing the two we selected where the right ones to go with," said Lynch.
Alcatel-Lucent and Ericsson will get one each of the first two markets, and then Verizon will spend the first few months next year observing the capabilities and capacities of each of the vendors, according Lynch. Adjustments to the deal will be made based on which of the vendors is best positioned to accelerate the delivery of the network, he said.