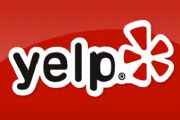 Is Yelp.com manipulating user reviews to coerce small businesses to advertise with the site? That's what some business owners in the San Francisco area are claiming, and they've taken those complaints to both the East Bay Express and the student-run newspaper the Daily Californian. Yelp denies these allegations and says its sales staff does not have the power to either move or delete reviews.
Founded in 2004, Yelp is a popular Web site that lets users post reviews about local businesses in the United States, Canada and the United Kingdom. PCWorld recently featured Yelp in two articles: "The 100 Best Products of 2008" and "10 Web Sites That Will Matter in 2009."
The Allegations
The East Bay Express claims it uncovered at least a dozen instances of seemingly questionable sales tactics employed by Yelp. One of the biggest complaints was that aggressive sales people would offer to "do something" about the negative reviews appearing at the top of a business' profile page on Yelp. The sales rep would say that for $299 per month, bad reviews would be removed from the top of the page. The business owners claimed that almost every time they received a sales call–and there were many of them–bad reviews would be among the top reviews of their page on Yelp.
Another complaint identified by the Express said that negative reviews would begin to appear at the top of their business' page after they declined to advertise with Yelp.
According to the Frequently asked Questions section of Yelp "reviews of Yelp sponsors and non-sponsors are treated identically, and any complaints are handled by the same user support team, operating under the same Review Guidelines and Terms of Service."
Yelp's Reaction
Yelp's Chief Operating Officer Geoff Donaker told the Express that the allegations against his company didn't make much business sense from his point of view. Donaker said moving around reviews would be duping the customer and practices like that would eventually drive him out of business. He also said that suspicions against Yelp were probably the result of poorly phrased sales pitches from his staff. "Do I think that sales reps call are saying, 'We'll move your bad reviews'?" he told the paper. "No. But I think it could be true–when you get to pick your favorite review and put it to the top, if I said it a little different way, it might sound a little nefarious."
Part of Yelp's advertising strategy is to give business owners who advertise with them the opportunity to put a positive review at the top of their profile page. The positive review is clearly marked as sponsored, and an automated process that ranks reviews on a variety of factors decides how the rest are displayed.
The bottom line
Whether or not Yelp is manipulating its reviews, these allegations point to the question of trustworthiness when it comes to user-generated content. There will always be somebody out there trying to game the system to produce favorable results. Three years ago, it was alleged that some Digg users may have been paid to drive favorable articles about their clients to Digg's frontpage. Yesterday, PC World's Yardena Arar reported that a Belkin employee was offering to pay people to go around to Web sites and write favorable reviews about Belkin products and mark negative user reviews as "unhelpful." Belkin quickly disavowed the actions of the employee and said the company "does not participate in, nor does it endorse, unethical practices like this."
Tech companies are gaining a reputation for secretive and mysterious practices, and that naturally breeds mistrust in the public eye. Some of the Internet's biggest stars like Google and Facebook have been accused of mysterious and suspicious practices. While it's difficult to say what really goes on behind the scenes, these companies say they are merely trying to protect their intellectual property such as search algorithms and stave off unnecessary lawsuit. That may be the case, but until these companies can figure out a way to win the public's trust, they may have to get used to periodic allegations of unfair or immoral practices.