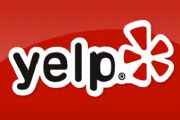 A California newspaper says online review site Yelp manipulates its reviews for money–and now, Yelp is fighting back against the accusations. Watch out, Web watchers: This cyberfight could get ugly.
Let's Get Ready to Rumble…
The whole thing started with a story published Wednesday by the East Bay Express, an alternative weekly based in Emeryville (a small town located about four miles southwest of Berkeley). The story, titled "Yelp and the Business of Extortion 2.0," makes some bold claims about Yelp's business practices.
"During interviews with dozens of business owners over a span of several months, six people told this newspaper that Yelp sales representatives promised to move or remove negative reviews if their business would advertise," states the writer, Kathleen Richards. "In another six instances, positive reviews disappeared–or negative ones appeared–after owners declined to advertise."
The article goes on to cite a handful of Bay Area business owners, the majority of whom are quoted anonymously, as saying Yelp's reps tried to coerce them into buying ads by offering to "fix" their bad reviews in exchange. The accusations aren't pretty, either: One sentence compares Yelp to the Mafia, vaguely citing "several business owners" as having made the claim.
The remaining 4500 words–yeah, this isn't exactly a read for the weary-eyed–meander around that same theme, albeit in a slightly convoluted way. A man claiming to be a former Yelp employee, for instance, talks about the negative "spirit" within Yelp's walls and how the site seems to have an awful lot of hostile reviews. It gets a bit difficult to determine if the story is meant to be an exposé of the supposed extortion, or just a general bashing of all things Yelp.
(The aforementioned former employee, by the way–who is also quoted anonymously–doesn't seem to say anything about the allegations of extortion.)
Cue the Defense
Now, for the other side: Yelp CEO Jeremy Stoppelman posted what can only be described as a counterattack on his official company blog. Stoppelman offers an example of a typical advertiser's page, noting that many neutral and even negative ratings pepper the reviews.
"This is quite normal," he says, "and if you look around the site and click on some ads, you'll find plenty of advertisers with reviews that look like… well, everybody else."
Stoppelman goes on to attempt a point-by-point destruction of Richards' story, discussing the "heavy reliance on anonymous sources" as well as what he describes as some "serious credibility issues" with one of the few named sources. (The woman, he says, owns a business that has been caught submitting fake reviews to try to boost its profile.)
Dazed and Confused
He said, she said–right? The one thing clear from this whole debacle, quite frankly, is that there isn't a single thing that is 100 percent clear. Sure, online reviews can't always be fully trusted–people submitting them have all sorts of biases–but the "evidence" that Yelp itself is doing anything unethical here seems wishy-washy at best. What's more, the fact that Yelp's advertisers' pages do appear to have numerous negative reviews is a tough defense to overcome.
Maybe there is something shady happening on some scale, maybe there isn't. After reading both sides, the only thing I can surmise is that I can't be certain–and that sometimes, 4500 words can seem like a heck of a lot to read.