Dizzy Bee 2 will be instantly familiar to those who have played hit iPhone game Rolando, as the premises are very similar. Roll your bee character around the screen by rotating your iPhone, then pick up and steer your smiley-face pollen to the exit. This game, like Rolando, utilizes the iPhone's built-in accelerometer to make up the core of its gameplay.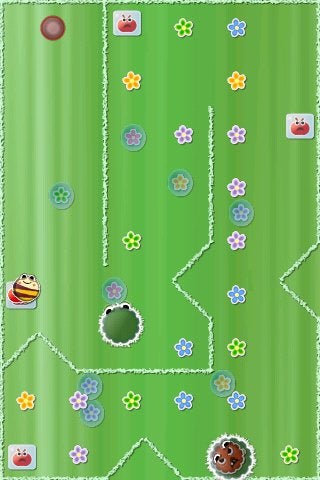 Unlike Rolando, instead of your character nudging its quarry to the exit, Dizzy Bee actually picks it up. Unlike I Love Katamari, also for the iPhone, the bee's pollen trails behind him instead of making him a bigger object, and it's a two-dimensional rather than 3D game. While holding the pollen, the bee's physics change too, presenting even more of a challenge.
Even on the Easy level, Dizzy Bee 2 ramps up quickly, adding in hazards, traps and other nasty objects. Luckily, the control is precise, though rapid spinning of your phone in a public place might elicit some odd looks.
Many of the top iPhone games run $4 to $6, so $3 for the full version of a fun puzzle game like this one is a steal. This is a good one.