At a Glance
Expert's Rating
Cons
Phone support costs $3 per minute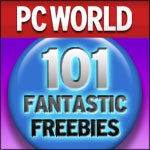 Once upon a time you actually had to pay for great software and services — hard to believe, but true.
Luckily, we no longer live in that world. The Internet is stuffed with great downloads and Web sites offering free software and services of every kind. Want to tune up your PC, keep it safe, create graphics, or back up your system with gobs of free storage space? You can find free software and sites to do all that, and plenty more.
We revved up our cable modem and searched for the most intriguing free offerings out there. After we took each download or service for a test-drive, we picked the very best, and came up with the following list of 101 great freebies.
We didn't do it alone, though — you helped. We polled PC World readers, asking for your top freebies in several categories, so here you'll find your favorites as well as ours. (And be sure to read more details on the People's Choice Winners.)
Also in This Article
System Utilities
Windows XP Tweaks
Winner: Fresh UI Fresh UI is a tweaker's heaven: With it you can change scores of settings in XP, many of which you probably never knew existed. Want to alter most any aspect of the Windows interface? Go ahead. Customize the Start menu? No problem. Change global menu settings and dozens of network and Internet settings? You can do them all, and a whole lot more.
Microsoft Power Toys for Windows XP Who says Microsoft can't write great software? These easy-to-use tweaking tools allow you to customize XP in countless ways.
Tweak and Tune This freebie doesn't have as many options and tools as Fresh UI does, but it's simple to use and well laid-out.
Windows Vista Tweaks
Winner: TweakVI Basic If you want to do some serious Windows Vista tweaking, you need this utility. Microsoft seems to have gone out of its way to make Vista unfriendly to power users. But this great freebie gives you hundreds of ways to adjust the operating system, tasks that otherwise would be extremely difficult to do. Whether you want to, say, hack the Start menu, put an image on Internet Explorer's toolbar, or optimize your CPU's cache, this program has something for you.
VistaBootPRO Want to change how Windows Vista boots? Ordinarily you'd have to learn the ins and outs of the incomprehensible BCDEdit command-line tool. But this simple, graphical program lets you master Vista's boot-up and startup without ever touching the dreaded BCDEdit.
EasyBCD Another BCD editor, this one is great for setting up a machine with Vista and other operating systems, such as Linux or XP.
Security Software
Winner: Avast In a world filled with high-priced subscription-based antivirus programs that bog down your PC while protecting it, Avast stands out. This program is one of the few free antivirus applications that do as good a job as any of the big boys. Avast includes more than seven different varieties of shields, safe-surfing tools, and real-time virus protection for your OS, as well as for Outlook. The program downloads and installs updates automatically, and Avast works with both Windows Vista and XP. Given all this, why pay?
ZoneAlarm This free firewall still beats anything Microsoft puts into Windows, including the features in Windows Vista. It offers outbound as well as inbound protection.
AVG Anti-Virus Free Protecting against viruses and hackers, this app works with both Windows Vista and earlier versions.
SMAC This utility lets you change the MAC address — the unique ID — of a wireless adapter. Use it to perform vulnerability testing, or to keep your identity private.
Microsoft Windows Defender Though not everyone is a fan of Microsoft's antispyware program, we love some of its tools. We're particularly fond of the Software Explorer feature, which lets you disable programs that launch on Windows startup.
Spybot Search and Destroy We still adore this perennial favorite. But remember — since no single antispyware program can detect and kill all spyware, Spybot should be just one piece of your security arsenal.
Registry Cleaner
Winner: TweakNow RegCleaner Standard The Registry is a scary place; like Dante's underworld, it should have a sign reading "Abandon all hope, ye who enter here." TweakNow RegCleaner Standard is your virtual Virgil, a guide into the depths of the Registry. It automatically scans your Registry and reveals problems. After you examine the changes and tell the software to do its magic, it cleans the Registry for you.
Clean My Registry This Registry cleaner will not show you quite as much information as TweakNow does, but it is fast and it does a good job of sweeping away the junk.
Hardware Utility
Winner: Belarc Advisor If you're looking for an exquisitely detailed audit of your hardware, this is the download you need. The program starts with the basics, such as the computer manufacturer, installed RAM, hard-disk size, and processor type and speed. But it also shows you the motherboard maker, hard-disk manufacturer, chassis serial number, PC service tag, bus type and speed, multimedia devices…the list goes on and on.
SpeedFan This must-download for serious overclockers touts itself as a monitor for your system's temperature and fan speed. The real reason it's worthwhile is that it lets you easily overclock your PC and adjust the fan speed so it doesn't overheat.
M2 Information This program performs a quick scan of your computer and lists details such as the processor type and speed, the RAM amount, and disk information.
Communications and File Sharing
E-Mail for Free
Winner and People's Choice Award: Gmail The heavyweight champ of free e-mail is clearly Gmail, and not just because it gives you as much storage space as you'll ever need. Though Gmail may not have the prettiest interface of the bunch, it's speedy, it does away with frills, and it has all kinds of features if you're willing to do a bit of digging. For example, Gmail doesn't handle just Web-based e-mail; unlike other free services, it can work with your existing e-mail software. You can also use it to forward mail to other accounts. (Click Settings, Forwarding and POP to configure both of these options.) Gmail allows you to create rules to handle incoming mail automatically. And you can easily search through your messages via Google.
It's no wonder that the PC World readers we surveyed rate Gmail as their favorite e-mail service. Says Chuck McNevich of Lexington Park, Maryland, "The interface is considerably faster than Hotmail, Yahoo, and the like. I don't have to pay for the huge storage it gives me."
Yahoo Mail Be sure to keep this service on your radar. During the writing of this story, Yahoo was beta-testing a new version of its mail service. We love the interface, which works more like desktop e-mail software than traditional Web mail does.
Microsoft Windows Live Mail The e-mail service formerly known as Hotmail has received a significant makeover, becoming appealingly slick and Outlook-like.
Spamato Tired of wading through the spam clogging your inbox? This add-on for Outlook, Thunderbird, and Mozilla Mail does everything it can to eradicate the junk.
Thunderbird This downloadable e-mail client has a nice, simple interface, spam filtering, antiphishing features, RSS news-feed functions, quick search, and a spelling checker. It's also from the folks who brought you the Firefox Web browser.
Eudora Sure, this freebie e-mail favorite has been around for quite some time. But there's a good reason for that: Eudora includes features like Mood Watch (which rates messages on a mood meter) that no other tool has. People who suffer from e-mail overload (and that's everyone, isn't it?) will treasure the program's unique folders-based approach to message organization.
IncrediMail If you're partial to animations, 3D effects, sounds, and other kinds of froufrou in your e-mail program, this downloadable software is the choice for you.
File Sharing
Winner: AllPeers Need to share files? Forget e-mail, BitTorrent, and instant messaging apps — you won't find a better program than this. AllPeers, which works from within Firefox (an Internet Explorer version is planned, but not yet available), lets you set up folders for file sharing. You can specify who has access to those files, and you can send messages to those people to alert them when files are ready. In addition, you can share Web pages or images from Web pages, and you can view any media files you receive from other people right inside Firefox. It's the easiest way to share files of any kind with anyone.
Pando This peer-to-peer software lets you easily send and receive large files through e-mail or instant messaging clients. The utility is particularly helpful because most ISPs have size limitations for sending or receiving e-mail file attachments.
uTorrent Though the BitTorrent standard is the best protocol for sharing files, uTorrent is better than the BitTorrent client: This program has an array of extras, such as a tool for limiting the upstream and downstream bandwidth.
Instant Messaging, Voice, and Video
Winner: Meebo How can you be in two or more places at once — that is, use multiple instant messaging services simultaneously? Use Meebo. It lets you log in simultaneously to seven instant messaging services, namely AIM, Google Talk, ICQ, Jabber, MSN Live Messenger, Yahoo Instant Messenger, and Meebo's own network. You see all your contacts in a single list, and you can correspond with them all from a single interface. It's perfect for instant messaging on the road, since you don't need to download a client; everything is available on Meebo's Web site.
Jajah Use this Web site to make local, long-distance, and international calls using your existing phone, for free. The catch: Both your phone number and the one you're calling must be registered with Jajah, and Jajah users are limited to 30 minutes of talk time a day. Just type in your phone number plus the number you're calling, and your phone will ring. Pick it up, and you make a connection to the other party.
Skype Phone other Skype members for free, enjoy video calls, and make cheap international calls.
Gizmo With this service you can make free calls to Google Talk, Windows Live, or Yahoo Messenger users, as well as to Gizmo users, of course. Gizmo also integrates with Asterisk PBX; if your company uses an Asterisk-based system, you can log in to it and receive calls that way.
Yahoo Messenger PC World readers named this IM tool their second-favorite behind Windows Live Messenger; in particular they liked its group videoconferencing, emoticons, and sounds.
Trillian Like Meebo, Trillian lets you log in to multiple instant messaging systems simultaneously. The difference is that it's a download, not a Web site.
Windows GAIM This Windows version of the open-source client lets you log in to and communicate on multiple IM networks, including AIM, ICQ, IRC, Jabber, MSN Messenger, Yahoo, and more.
Google Talk Though Google Talk doesn't have the big installed base of other instant messaging systems, its clean, simple interface and voice features make it a good choice.
Blogs and News Reading
Personal Web
Winner: Pageflakes Home pages are passé — what you really want is a Webtop, a personal Web space you can customize with news feeds, chat tools, weather info, and plenty more. With Pageflakes you build your custom Webtop from a collection of components, including RSS feeds and news, plus direct feeds from Flickr, YouTube, and similar sites. You also get tools such as an address book, notepad, and clock, and you can even have a widget that lets you read your Web-based e-mail messages. And in the downtimes, you can try a game of poker or a Sudoku puzzle.
Netvibes With dozens of feeds, news sources, and widgets to choose from, you'll find it easy to build the exact Web home you want.
Protopage This site is more for play than work, with plenty of cartoons, podcasts, video feeds, and widgets. But if you must get something done, it has productivity tools as well.
Google Personalized Home For fans of minimalism, this clean-looking Webtop is mainly all text, but it has an array of feeds and tools.
Windows Live Though Microsoft's Webtop is buttoned-down and corporate-looking, it offers lots of customizable content, plus access to your Windows Live Mail or Hotmail account.
Online RSS Reader
Winner: Bloglines The Web-based Bloglines loads quickly, sports a sophisticated interface, and delivers such snappy responses that you'd almost think you were using downloadable software. Bloglines makes subscribing to and reading feeds easy, as well. We're particularly fond of the Clippings feature, which allows you to add any blog or Web page text to a special Clippings tab; that way, you can keep all of your important posts in a single location for easy retrieval. We also like Clip Blogs, which are clips from blogs that you can keep private or share with others.
NewsGator Online NewsGator Online comes a close second to Bloglines. We particularly like the way this offering delivers feeds in a clear, clutter-free display.
Google Reader Google excels at many things, but simple Web-based software interfaces is not necessarily one of them. Though this site does the job, nontechies might be confused by the arcane interface.
Software RSS Reader
Winner: Sage What's the best way to integrate RSS news feeds and the Web? Don't use a separate RSS reader. That's the secret behind Sage, which integrates directly into Firefox (but not Internet Explorer). Using it is simple: Click the Sage icon in your toolbar; Sage will then drop down on the left. Whenever you visit a page that has an RSS feed, you click the Discover Feeds button to add the feed. The rest of the Firefox window then becomes your reader. Sage lets you organize your folders, search through feeds, and import and export feeds lists.
Active Web Reader If you'd prefer an Internet Explorer plug-in, this simple-to-use, downloadable reader is a fine choice. Active Web Reader lets you organize feeds by category, import and export groups of feeds, and search feeds.
Tristana RSS Reader Fans of Microsoft Outlook will like this reader: It mimics the overall Outlook interface, with folders on the left and a reading pane on the right that shows RSS topics. The program can download podcasts, too.
MCE RSS Reader Here's an RSS reader with a difference: It downloads RSS feeds and then displays them on your Media Center PC. Why would anyone want such a thing? Some RSS feeds now include videocasts (sometimes called vodcasts), but Windows Media Center unfortunately has a problem handling certain video formats; this tool, though, can deal with them all.
Blogging Site
Winner: Google Blogger Blogger is home to tens of thousands of blogs, and with good reason. Because it's template driven, getting started is simple; posting is also a snap. But you have plenty of powerful tools here, as well, such as the ability to make RSS feeds yourself, and the ability to create posts merely by sending an e-mail message containing the text.
PC World readers also love Blogger, with one reader noting the service's "easy-to-use features [and] nice themes."
WordPress Another worthy blogging competitor is WordPress.com, a site that's brought to you by many of the same people who develop the open-source blogging software available at WordPress.org.
LiveJournal This blogging site is noteworthy for letting you create private "journals" that you can share with family and friends, and it includes easy-to-use community features for putting you in touch with other people who share your interests.
Microsoft Windows Live Spaces Though this offering isn't the most sophisticated of blogging sites, both setting up your blog and posting entries are simple — plus, a big community is there, just waiting to hear from you.
AOL People Connection AOL keeps blogging easy. The sheer size of its massive community, however, is what makes visiting worthwhile: If you have an interest, you can be sure lot of others will share it.
Yahoo 360 Here is the blogging site to watch. Yahoo 360 was in beta as we went to press; but we liked what we saw, in particular the simplicity of starting your page and posting.
File Management
Desktop Search
Winner and People's Choice Award: Google Desktop Google has done more than just conquer the Internet — with Google Desktop, it has conquered your PC as well. The program brings the same kind of fast, accurate searching to your desktop that Google does to the Web. It searches as you type, and displays the results in your browser. One nice touch: When the program is installed and you search via the Google Web site, the results will also include those from your computer.
Polled PC World readers cite the simple, familiar Google interface as a plus, and also like the program's speed. Says Donnie Proffitt of New Carlisle, Ohio: "It's extremely fast and makes finding photos and music files on my PC easy even on my large, cluttered hard drive."
Copernic Desktop Search With an interface designed for your PC rather than for the Web, this search tool may be the easiest to use.
Windows Desktop Search One big benefit of Microsoft's desktop search program is its integration with both Microsoft Outlook and Outlook Express e-mail.
Yahoo Desktop Search Among the better features of this offering: file viewers that let you preview files with all formatting intact.
Backup and File Synchronization
Winner: Mozy Free backup programs and Web sites tend to give you only the basics, hoping that you'll then pay extra for additional features. That's not the case with Mozy, a full-featured online backup service. You can, for example, back up only the portions of files that have changed, saving considerable backup time and space. You can also browse through 30 days' worth of backups to locate previous versions of files. Techies will appreciate features such as bandwidth throttling for backups, and halting backups if the CPU usage exceeds a certain percentage. You get 2GB for free; beyond that, you'll have to pay.
MediaMax You want free storage space — how about 25GB of it? That's what you get from MediaMax. We love the feature that allows you to stream your audio and video to your desktop, skipping hefty downloads from your digital storage locker.
XDrive With this service, you receive 5GB of backup for free, as well as a nice, free backup client and a way to share your folders with others.
Microsoft SyncToy This great Microsoft freebie permits you to keep folders on different machines automatically synchronized — so it's perfect for synchronizing folders on a laptop and a desktop.
Everyday Auto Backup If you're looking for a simple, no-frills download that will back up your data, this is the tool to try.
Microsoft Foldershare Use this tool to synchronize files with multiple desktops — including Apple machines — over the Internet.
Productivity and Office Apps
Office Productivity Software and Services
Winner: Zoho What makes Zoho the winner is that it doesn't merely try to copy Microsoft Office functionality. It's Web-based, so you can collaborate with others on your documents, for example. But the functionality of even the base software beats Microsoft's offering in some areas; for creating HTML and graphics-heavy documents, for instance, it surpasses Word. This is the best and most comprehensive Web-based office suite you can find. Included are a word processor, a spreadsheet, a presentation program, and a database builder — and plenty of other productivity applications are being added all the time.
Portable Apps Do you find yourself frustrated when you're on the go, without all your applications and data? Copy this software suite to a USB flash drive, iPod, or similar device, plug the unit into a PC, and all your apps — plus your contacts, documents, and bookmarks — are available.
Google Docs and Spreadsheets Like Zoho, the Web-based Google Docs and Spreadsheets lets you work with others as well as create and edit documents and spreadsheets. Its collaboration features are particularly noteworthy, and it uses Google's search to make finding any document fast.
Num Sum While Num Sum includes all of the features you would expect it to have, it's also a social-networking site where you can share spreadsheets with like-minded others. It's a great setup for anyone who's interested in sharing spreadsheets to track home maintenance, a workout schedule, or a Super Bowl pool, for example.
Ajax 13 This Web suite has more features than competitors like Zoho, including everything from a word processor to a drawing program, a spreadsheet, a presentation app, and even a digital music player.
OpenOffice.org Not happy with the idea of a Web-based office application? Then you want the downloadable OpenOffice.org, the free competitor to Microsoft Office. A complete suite, it provides a word processor, a spreadsheet, a presentation program, a database — and, for übergeeks, a "mathematical function calculator" (but if you have to ask what it is, you don't need it).
Time Management
Winner: Backpack Juggling multiple projects has never been so easy. For every project you create a separate page, each of which can include to-do lists, freeform text, notes, links, files, images, and reminders. Backpack also has a calendar, and if you use Apple iCal, Mozilla Calendar, or any program that supports the iCalendar format, your reminders will be automatically added to your Backpack calendar. You can even have reminders sent to you via e-mail or to your cell phone.
Google Notebook If you need a simple way to save clippings from the Web, organize them, and then search through them, look no further than Google Notebook.
Sticky Notes This downloadable program does exactly what its name says: It allows you to create virtual sticky reminder notes that you place right on your computer's desktop.
Easy To-Do With this small, simple download, you can quickly create and track to-do lists.
Notepad Replacement
Winner: NoteTab Light This utility improves on Windows' Notepad in so many ways, it's hard to count them. Start with the basics: You can open multiple files, not just one, as you must in Notepad. Each file runs in its own tab, so switching between them is easy. The program comes with all kinds of nifty built-in tools, too, such as a feature that strips HTML out of a document, a Paste Board that saves text clips automatically, macros, and plenty more.
Crimson Editor Do you need a geeked-out Notepad replacement? Look no further. This text editor for programmers includes syntax highlighting for HTML, C/C++, Perl, and Java.
EditPad Lite This text editor opens multiple files (each in its own tab), opens files of any size, and allows you unlimited undo and redo — in other words, it has everything that Notepad doesn't.
Business Productivity
Winner: Google Apps for Your Domain If you're running a small business, why pay for collaboration software when this site can give you a lot of what you need for free? Google Apps offers group calendaring, portals for each employee, and Gmail accounts for everyone using your business domain. In addition, you get a simple Web page creator for building and managing your site, and you can register a domain for only $10 per year. Google also has Google Apps Premier Edition, a for-pay version ($50 per employee) with extra features for large companies; but Google says it will continue to offer Google Apps for Your Domain to small companies for free.
Microsoft Office Live Don't be confused by this site's name — the service it offers has nothing to do with the Microsoft Office suite. Though it provides much of what Google Apps for Your Domain does, it's not as well integrated. Office Live storage can hold up to 500MB of data and e-mail management for up to 25 accounts with 2GB of storage each. It does give you free domain registration and a better Web page editor than Google's, however.
FreeCRM.com If managing sales teams and contacts is all you're after, this site will do the trick. It includes a free document repository of 10MB for your staff, as well.
Music, Photos, and Video
Entertainment Software
Winner: VLC Media Player If you play a lot of video and use Windows Media Player, you've probably come across a number of files that you can't play — you're told you need to have a codec to handle them. Good luck finding that codec. Instead, try the VLC media player. This software plays pretty much every media type you can think of — and likely a few you haven't imagined. Not only will it play audio and video formats, but it will also play DVDs, VCDs, and many streaming protocols.
iTunes Winamp barely edged out iTunes as the favorite media player of surveyed PC World readers. Says one reader about the Apple program: "Exemplary audio organization and custom playlist creation."
Foobar2000 This straightforward audio player won't take up much RAM or system resources, and plays a wide variety of audio formats.
Image Editing
Winner and People's Choice Award: Google Picasa Why spend several hundred dollars for graphics software when you can use the top-notch free app Google Picasa? This photo editing and sharing program from Google is a big hit with PC World editors and polled readers alike. Says one reader: "Beautiful interface. Excellent for organizing or anything else — touching up, slide show, screen saver, and wallpaper." Other respondents, like Erich Tucker, of Woodbridge, Virginia, gave Google Picasa kudos for making it a breeze to find and edit pictures. We agree.
Snapfire Snapfire juggles all your image editing, management, and sharing tasks with ease.
Irfanview Yes, we know this one has been around a while. But it's still one of the best free image viewers for just about any file type, showing detailed information about images, helping you create slide shows, and performing tasks like eliminating red-eye.
StudioLine Photo Basic Here's a great program for archiving photos and for organizing your collection. We were sold on the app when we found its handy "Web galleries," which are HTML-coded Web pages, complete with navigation links to your photos.
Microsoft Photo Info This useful freebie, which integrates directly into Windows Explorer, lets you preview an image and embed metadata into it by right-clicking it.
FastStone MaxView This petite (1.3MB) image editor is small enough to store on an old floppy disk. Don't let its size fool you, though: FastStone MaxView sports lots of photo manipulation tools, such as those for rotating, flipping, resizing, and blurring.
Media Purveyor If you have gigabytes of stored media — including music, images, and videos — in need of some taming, this free program is for you. Not only does Media Purveyor edit images, but it also organizes and sorts your multimedia library. Plus, the app indexes your library for searching and plays back video and audio, to boot.
GIMP — GNU Image Manipulation Program This program is a favorite of open-source software fans everywhere. No, it isn't the easiest to use, but it's nearly as powerful as Photoshop.
Paint.Net This surprisingly powerful image editing and manipulation program includes unlimited undos and special effects, and even provides the ability to work in layers.
Web Video Site
Winner and People's Choice Award: YouTube No need for a drum roll here: YouTube wins this one, hands down. It has the biggest collection of videos, it's easy to search, it's well organized, the video streams quickly and smoothly, uploading your own videos is easy…what else do you want?
One surveyed PC World reader explains his vote for YouTube succinctly: "Billions of videos. Loads fast." Another cites the service's sizable storage space. And yet another reader speaks directly about why people like video sites in general — it's a "decent source of diversions," he says. We couldn't agree more.
Blinkx Rather than being a video site, Blinkx is a search engine that trolls selected sites for videos. It has partnerships with more than 100 content and media companies, so you'll find lots of video from leading news sites.
Yahoo Video Here's another ideal site for your serious video-watching habit. The stripped-down interface will please fans of simplicity.
Google Video Even though Google bought YouTube, it continues to run this site too, offering plenty of videos. Oddly enough, when we last checked, videos from Comedy Central shows were still here, even though they had been removed from YouTube. That may not be the case by the time you read this.
Multimedia Tools and Toys
Winner: Audacity If you want to create media, not just consume it, try this program, which includes audio recording tools and sophisticated editing functions. You can even create audio soundscapes from scratch. You can add any of several dozen effects, use a sound mixer…in short, the app has everything you need. While you don't have to be well-versed in sound editing to use it, people with some experience will particularly enjoy its power.
Free iPod Video Converter This tool does precisely what its name says: It converts videos from a variety of formats so that you can watch them on your iPod's screen.
PSP Video 9 Sony's PlayStation Portable handheld makes a terrific video player. The PSP Video 9 program converts PC video files (.avi, .mpg, DivX, etc.) into the PSP video format for playback.
DVD Shrink If you have ever attempted to make a backup copy of a DVD movie to a DVD-R, you've probably discovered that you can't do it because DVD movie discs are dual-layer and have more data than can fit on a recordable disc. DVD Shrink solves the problem by compressing the DVD data, letting you make the copy fit on a DVD.
People's Choice: Best Free Stuff on the Net
Who better to judge the world's best freebies than you? Hundreds of thousands of PC World readers have downloaded countless files and used myriad free Web services, and you're not shy about declaring what you like and what you don't like.
So we turned to you, the experts, and asked you to vote for our People's Choice Awards, recognizing the best free stuff online, as part of our annual freebie bonanza. Think of this competition as American Idol for Web freebies, without the annoying British guy.
We heard from more than 1800 PCWorld.com readers, who rated their satisfaction with the most prominent free software or services in seven main categories.
And the winners are…
Antispyware
| Antispyware utility | Extremely satisfied | Very satisfied | Total extremely/ very satisfied |
| --- | --- | --- | --- |
| Ad-Aware SE Personal | 18% | 37% | 55% |
| Spybot Search and Destroy | 13% | 32% | 45% |
| Windows Defender | 5% | 16% | 21% |
Winner: Ad-Aware SE Personal Keeping your PC safe from malware, spyware, and other nasties is today's chief concern. That's why we're glad Ad-Aware SE Personal turned in the second-highest satisfaction score in our entire survey, with 55 percent of its users either extremely or very satisfied with the product, according to our poll.
This freebie is a longtime antispyware favorite. Polled readers say they love its thorough scans, as well as its user interface, which makes customizing spyware and adware scans a breeze. "It regularly updates, it's easy to use, and it detects and removes all the malware on my computer," says survey respondent Eric Levesque of New Orleans.
Coming in a close second is another perennial favorite, Spybot Search and Destroy, with 45 percent of surveyed users expressing satisfaction. Windows Defender, meanwhile, lags far behind, with only 21 percent of respondents reporting that they are very or extremely satisfied with the program.
Clearly, many of you are shopping around for the best spyware protection: Ad-Aware devotees who are familiar with the competing products claim that Ad-Aware can detect and remove malware that Spybot Search and Destroy and Windows Defender can't.
Web-Based E-Mail
| Web e-mail service | Extremely satisfied | Very satisfied | Total extremely/ very satisfied |
| --- | --- | --- | --- |
| Google Gmail | 30% | 33% | 63% |
| Yahoo Mail | 19% | 24% | 43% |
| Windows Live Mail | 6% | 10% | 16% |
Winner: Google Gmail There's no doubt Gmail takes the prize as the preferred free Web e-mail service. Even against worthy contenders Yahoo Mail and Windows Live Mail, Gmail destroyed the competition, besting Yahoo by a full 20 percent.
You probably know already why PC World readers favor Gmail — bigger is clearly better, and our respondents love its spacious storage capacity. Says one reader: "It's fast and has lots of space. It's easy to get around and find things."
Overall design and extra features are big benefits, as well. One reader notes that Gmail "can open PDFs as HTML." Another says Gmail earns his vote because of the service's "ease of use with downloading attachments and photos from e-mails," and he especially likes the clutter-free design.
Chuck McNevich, owner of Your Memories Remembered in Lexington Park, Maryland, praises Gmail for its ability to quickly search through messages he has received from customers. He adds, "The interface is considerably faster than Hotmail, Yahoo, etc. I don't have to pay for the huge amount of storage I use."
Instant Messaging
| Instant messaging client | Extremely satisfied | Very satisfied | Total extremely/ very satisfied |
| --- | --- | --- | --- |
| Windows Live Messenger | 10% | 28% | 38% |
| Yahoo Messenger | 12% | 23% | 35% |
| Trillian | 7% | 23% | 30% |
| AIM | 4% | 19% | 23% |
Winner: Microsoft Windows Live Messenger Windows Live Messenger wins by a nose over Yahoo Messenger, with 38 percent of respondents favoring Microsoft's offering versus 35 percent expressing satisfaction with Yahoo's service.
Readers cite Windows Live Messenger's easy file and video sharing as a big plus, and they say the video is particularly smooth. One reader sums everything up thus: "Very good for personal messaging, with 'winks' and icons, and provisions for video chat. Wouldn't use it for business, though." And another reader says that Windows Live Messenger's "video quality is better, smoother than Yahoo's."
Still, nearly as many survey respondents prefer Yahoo Messenger. Many polled say that it delivers a superior photo-sharing experience and that VoIP calls sound best on Yahoo Messenger.
Of the Trillian users who replied to our poll, 30 percent say they are either extremely or very satisfied with the product. AOL Instant Messenger (AIM), however, received an anemic combined satisfaction rating of 23 percent.
Media Playback
| Media player | Extremely satisfied | Very satisfied | Total extremely/ very satisfied |
| --- | --- | --- | --- |
| Nullsoft Winamp | 14% | 21% | 35% |
| Apple iTunes | 12% | 22% | 34% |
| Windows Media Player 10 | 9% | 24% | 33% |
Winner: AOL Nullsoft Winamp If this were a presidential election, we'd have to do a recount for this category, keeping an eye out for hanging chads. Winamp eked out a victory by the slightest of margins over iTunes and Windows Media Player, with 35 percent of Winamp users declaring their satisfaction versus 34 percent for the Apple program and 33 percent for Microsoft's player.
But the truth is, polled readers aren't overwhelmed by any of these players. One reader puts it succinctly when saying why he favors Winamp over the competitors: "It always works." Another reader cites the "fast interface," while a third likes the feature that displays live media streams and channels.
Survey respondent Josue Acevedo of Guayama, Puerto Rico, says he likes Winamp over the Apple and Microsoft offerings because it supports a wide number of audio and video formats, and in use it rarely freezes or crashes.
Apple's iTunes came in a very close second, with many people citing its ease of use over that of the competition. However, even the most enthusiastic of iTunes fans don't love it unconditionally; one respondent says the program seems to "take over the PC."
Desktop Search
| Desktop search application | Extremely satisfied | Very satisfied | Total extremely/ very satisfied |
| --- | --- | --- | --- |
| Google Desktop | 13% | 23% | 36% |
| Windows Desktop Search | 7% | 9% | 16% |
Winner: Google Desktop Need to find something on your PC fast? Our readers recommend downloading Google Desktop. Google's program earned a 36 percent satisfaction rating, compared with just 16 percent for Microsoft's Windows Desktop Search.
Simplicity is the key here, according to reader comments. One reader favors Google Desktop because it's "easy to learn, and like Google search, Google Desktop has a clean and simple interface." Another reader says Google Desktop "uses little resources" and doesn't bog down his system.
Video Sharing
| Video sharing service | Extremely satisfied | Very satisfied | Total extremely/ very satisfied |
| --- | --- | --- | --- |
| YouTube | 19% | 29% | 48% |
| Google Video | 14% | 21% | 35% |
| Yahoo Video | 6% | 9% | 15% |
Winner: YouTube PC World readers are no different from the rest of the world when it comes to their favorite video site: YouTube rules. It received a combined satisfaction rating of 48 percent, versus 35 percent for Google Video and 15 percent for Yahoo Video.
One reader aptly expresses what we heard from most respondents: "Billions of videos. Loads fast." Another YouTube-er cites the sizable storage space. And another reader speaks directly about why people like video sites in general, calling YouTube "a decent diversion to kill some time." We couldn't agree more.
Image Editing
| Image editing program | Extremely satisfied | Very satisfied | Total extremely/ very satisfied |
| --- | --- | --- | --- |
| Google Picasa | 22% | 30% | 52% |
| Irfanview | 19% | 21% | 40% |
| GIMP (GNU Image Manipulation Program) | 13% | 21% | 34% |
Winner: Google Picasa Google Picasa has everything you'd expect from a basic image editor, plus extras such as photo sharing, visual effects, a slide-show editor, and library organization. It's no wonder Picasa is the king of the freebie heap among image editors.
In our survey 52 percent of respondents said they are either extremely or very satisfied with Picasa. Respondents like Picasa's task-oriented interface, which steps users through common jobs like red-eye removal and color correction.
The image editing competition was stiff, though, and it was no ground-ball-through-the-legs, Bill Buckner-type moment for runners-up Irfranview and GIMP (GNU Image Manipulation Program). Surveyed Ifranview users gave the adroit image editor a total satisfaction score of 40 percent, followed by GIMP with a 34 percent rating.
Preston Gralla
Freebies in Action: Craigslist and Google Earth Save Lives

Captain Ronnie Young of the United States Air Force says that Craigslist and Google Earth, both popular freebies, saved lives during the Hurricane Katrina disaster. "Just because it's free, that doesn't mean it's not up to the task of doing great things," Young says.
The eureka moment came to Young days after Katrina devastated New Orleans. As a senior intelligence officer with the 347th Expeditionary Rescue Group, his job was to help helicopter pilots locate people who needed rescuing. On a tip, Young went to Craigslist and began scouring hundreds of postings on its New Orleans message board — pages of messages left by worried relatives and friends inquiring about missing loved ones.
Young remembers reading postings pleading to any rescue worker to save family members and friends who were either too old or too sick to stand on their rooftops and wave down a passing helicopter.
The Air Force certainly wanted to take action, but there was one significant problem: Maps of New Orleans were useless, because half the city was underwater and the topography ravaged by the hurricane left too few discernible landmarks for helicopters to navigate to specific addresses. "We had the street addresses of people who needed help, but the streets were gone. It was almost impossible to find these addresses from Craigslist from the air," Young says.
That's when Young got the bright idea to use Google Earth to cross-reference the street addresses culled from Craigslist. By this point Google had integrated post-Katrina aerial photographs of New Orleans into its Google Earth program — which, unlike the existing U.S. military maps available at that time, could overlay street addresses on top of the new aerial images of New Orleans.
From Jacksonville, Mississippi, where Young was based at the time, he used the addresses and the images to pinpoint the exact location of Katrina victims. After compiling this information, Young and a cadre of intelligence professionals were able to hand Air Force pilots flying rescue-helicopter missions the precise GPS coordinates of the stranded, along with recent aerial photographs of their whereabouts.
"I definitely can credit those free tools for absolutely saving lives," Young says.
Tom Spring
Freebies in Action: YouTube Launches a Comedy Career
How's this for an improbable tale: Upon their college graduation, a comedy duo hailing originally from the wilds of Montana and Idaho hit it big in Hollywood — all without setting foot in New York or Los Angeles. They go on to star in a pilot for NBC, and to negotiate for a feature film with a major studio, while still living in laid-back Spokane, Washington. Improbable, but true. The team of Luke Barats and Joe Bereta has ridden the power of YouTube to bypass the usual Hollywood madness, and the performers are on the cusp of being stars.
Film-and-theater majors Barats and Bereta met as undergraduates at Gonzaga College in Spokane, in the college's improv troupe. When courses called for them to make comedy-sketch videos, they decided to share the videos with their parents back home, on their own Web site. Their parents, unfortunately, couldn't view the videos there. "Then someone told us about this Web site called YouTube, where you could post videos and anyone could watch them," remembers Barats. "We started posting so our parents could see what we were doing in college."
On Mother's Day of 2006, YouTube featured a Mother's Day video that the two had made — and then everything changed. "We went from 200 hits a day of our video on our own Web site to 40,000 hits a day on YouTube," Barats says.
In August talent manager Dan Farah saw their videos on YouTube. "I thought they were hilarious," he says. "I immediately got in touch with them, told them I wanted to be their manager, and we signed a contract."
The rest, as they say, is history.
Soon after, Farah negotiated a deal with NBC for a pilot for Barats and Bereta, and began talks with various film studios.
Although all of those developments sound as if they were parts of a well-thought-out plan, Barats says that their success was entirely accidental.
"We never planned on having our careers explode out of the Internet," Barats says. "That was never really the intention. We had no idea how Hollywood worked…we didn't even know what a manager was."
Preston Gralla
Freebies in Action: Web Sites Help a Band Find Fame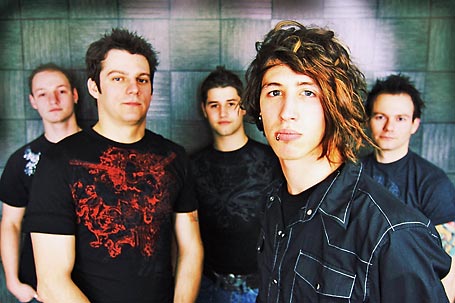 If you can make it here, you can make it anywhere…and no, we're not talking about New York, New York. Instead, we're talking about music and social-networking sites such as Last.fm, MySpace, and PureVolume.
Throw the Fight, a five-piece rock band from Minneapolis, has become a well-known fixture on all of those sites. And by collecting a devoted mass of fans in cyberspace, the group has managed to avoid the usual lengthy, school-of-hard-knocks rock apprenticeship, moving from being an unknown, unsigned regional band to one with a national following — and one that now has a deal with the Warner Music Group's Cordless Recordings.
"The band started about four years ago, and right away we began using those kinds of sites," says Ryan Baustert, guitar player and a vocalist for the band. Baustert says that literally every day band members spend time on one or more sites to build up their following by signing up new friends and posting their music.
The effort quickly paid dividends: More fans who had listened to or heard about Throw the Fight online started coming to their local shows.
On MySpace, the band has signed up 24,000 friends and logged 100,000 plays of its music. On PureVolume, it has received 53,000 plays. In July 2006, Throw the Fight was the number one unsigned band on PureVolume.
A manager in New York came across the group online, and the parties entered a management contract. Then Cordless Recordings approached the manager, looking for a hard-rock band — and Throw the Fight was signed.
"Without these kinds of sites and the Internet, it takes much longer for a band to become known and get signed," Baustert says. "You've got to be out there at the grass roots and playing as many shows as you can, of course, but using the Internet makes it that much more likely you can be a success."
Though the band now has a label, it has no plans to stop using networking sites like Last.fm, MySpace, and PureVolume.
"We remember where we came from. It just comes down to being accessible to everyone," Baustert says. "And also, we've got to keep the buzz going."
Preston Gralla
Fantastic Freebies, by Category
System Utilities
Windows XP Tweaks
Windows Vista Tweaks
Security Software
Registry Cleaner
Hardware Utility
Communications and File Sharing
E-Mail for Free
File Sharing
Instant Messaging, Voice, and Video
Blogs and News Reading
Personal Web
Online RSS Reader
Software RSS Reader
Blogging Site
File Management
Desktop Search
Backup and File Synchronization
Productivity and Office Apps
Office Software and Services
Time Management
Notepad Replacement
Business Productivity
Music, Photos and Video
Entertainment Software
Image Editing
Web Video Site
Multimedia Tools and Toys
Fantastic Freebies, Alphabetical Order