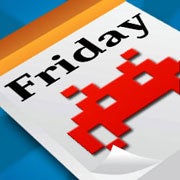 In our ongoing efforts to celebrate slack, here are a few great new ways to kill what little free time you think you have this weekend and beyond.
GTA's Softer Side
Search for "Grand Theft Auto IV" and Google spits back about 37,400,000 hits. Included in that flood of verbiage are multitudes of glowing reviews as well as screeds from hack reporters, politicians, and wannabe pundits blaming GTA for the end of Western civilization. What the heck can I say that hasn't been said already?
Visiting virtual strip clubs ("just like being there – minus the vanilla scent"), doing drugs, driving drunk, carjacking, committing other random felonies…not me, no sir!
I came to this country for a fresh start. I go to work. I sit around the house watching TV. I hit the Internet, and maybe find a girl to date. That's right, I'm living in a fully functional city simulator and keeping my nose clean. You got a problem with that?
First thing about my lame lifestyle: It's slow. When you refuse to carjack or blow through red lights, and you get stuck driving a cab to earn bucks, time crawls. Most times, when I'm not trying to help old ladies cross the street, I'm constantly tempted to rip someone from their car. Then, when I do finally get behind the wheel, it takes me a couple of minutes to go two blocks, what with the traffic lights and the terrible drivers. Where'd these guys get their licenses, anyhow?!?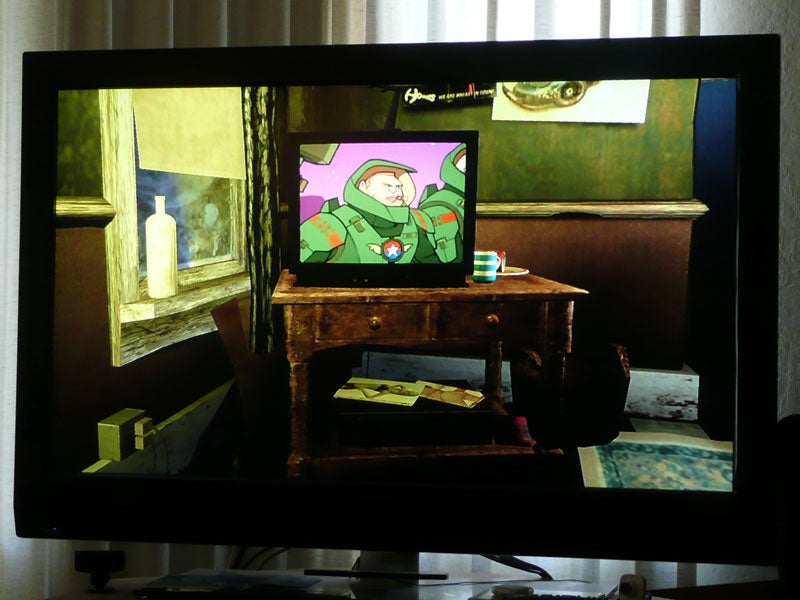 After a long day of transporting fares, go turn on the tube. In the game. Talk shows, comedy acts, commercials, "reality" TV – I'm sitting here, crashing on my real-world couch, watching all this stuff in a virtual living room on a TV inside my TV. An hour later, I've forgotten that I'm still playing a game.
Then, there's my virtual babe, Michelle. Nice girl. We've gone out a couple times. We've played darts, shot a game of pool, bowled…but the second I took her to the cabaret show, she's giving me the stink-eye. Sheesh! Now I have to get back on her good side. Don't I get enough of this in the real world?
Back to work (virtually). At least just driving around town is relatively easy. Behind the wheel, I can soak in how amazingly detailed and alive Liberty City feels. I could explore all the…BAM!
I guess I must have zoned out because I slammed through a pedestrian crossing at a red light. Right in front of a cop, no less. Great. The patrol car's lights start blaring, and I…just snap. I can't go to jail! Carving through side streets and accidentally hitting a couple more people, leading an impromptu hyperspeed parade of flashing, wailing cop cars as they follow in hot pursuit.
In a last ditch effort to shake 'em, I jump a ramp and splash down my car in a public pool, Dukes of Hazard style. And it's damn fun.
This game isn't inherently good or evil. Like life, it just is–and your actions determine how things play out. So if you want to point fingers for all the ills of this simulated society, my advice is: Wake up and smell the vanilla. The guy to blame is the one holding the gamepad. You want to blame GTA for corrupting America? Get in line.
Grand Theft Education
And now, as a service to folks who want a little background on felony, I've got a few things for you to check out. First , the fine folks at Rockstar Games now provide the original two games in the series free for download. That's right, games that I played during my juvenile delinquency are right here and ripe for the plucking. Both these games are extremely simple by comparison to today's entertainments, but they set the 2D tone for things to come.
Also, a lot of whippersnappers may not know that Ron Howard got in on the original straight-to-drive-in action. Yep, that classy guy once directed and starred in a Roger Corman-produced shlockfest that will complete your next Man Movie NightTM. The 1977 film's name: Grand Theft Auto. Here's a little taste of what you've been missing.
<object width="350″ height="288″><param name="movie" value="http://www.youtube.com/v/6z3oKyMtB38&hl=en"></param><param name="wmode" value="transparent"></param><embed src="http://www.youtube.com/v/6z3oKyMtB38&hl=en" type="application/x-shockwave-flash" wmode="transparent" width="350″ height="288″></embed></object>
Two words: fan-tastic. And by the way, the 25th anniversary edition comes packed with interviews and a commentary track with Corman and Howard.
(Other) Game Picks of the Week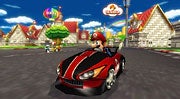 Mario Kart Wii (on the Wii console) While everyone else is smashing up cars in GTA's Liberty City, don't forget that another racing game came out this past week–and it's a little more family-friendly. In fact, I'm not even going to waste your time. If you own a Wii, buy this game. If you don't own a Wii, try to find one and then buy this game. Mario Kart Wii collects the best race tracks from previous Mario Kart games, adds a host of new ones, and wraps everything up in a package that's a whole lot of fun. You get to select from such classic characters as Mario, Luigi, and Donkey Kong to see who's fastest.
It doesn't matter whether you're a hardcore Mario-phile or not: The controls just make sense. And as gimmicky as plugging your Wiimote into a plastic wheel may sound, it works wonders. No steering column, not too much in the way of buttons to learn. And then there's the ability to race again buddies on the couch or online. Congratulations, Nintendo, for making yet another intensely addictive game. And making me wonder what would happen if I threw a banana peel in front of my neighbor's car.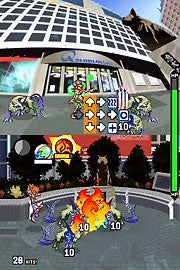 The World Ends With You (on the DS handheld) Something fishy is happening in Tokyo (specifically, Shibuya): People are disappearing in a deadly game–and you're one of the "players." This beautifully stylized game shows a funkier side of the Japanese metropolis and offers a lot more than the usual action-RPG. Explore the world to solve on-screen puzzles, and tap away to ward off enemies. Collecting powers, you'll discover various ways to fight as you try and survive for seven days.
Fair warning, though: as much fun as the game is, it suffers from the dreaded "hip" factor. Because it is so tapped into the Japanocentric subculture, you may feel slightly uncool when reading the dialogue (of which there is plenty). Bonus points for anyone who can multitask and handle all the action on both of the DS's screens at once.
Until next week…
Senior Writer Darren Gladstone geeks out over gadgets, games, and odd uses for humdrum tech. In other words, he's a nerd–and he's okay with that.