After a good deal of–ahem–lively discussion, the editors at PC World have completed this year's list of the 100 best technology products available today. How did we do it? After nominating hundreds of devices, apps, sites, and services we knew to be good, we rated each one on its design, functionality, performance, and impact; the ones garnering the highest total scores made our list. Note that we chose not to rate products specifically on their price or value, focusing instead on their overall quality. After the scoring was over and the dust had cleared, we had a list that served, among other things, to remind us of what an exciting time in tech this truly is, with game-changing product development happening on many fronts.
More on the Best Products of 2008
The Number 1 Product of the Year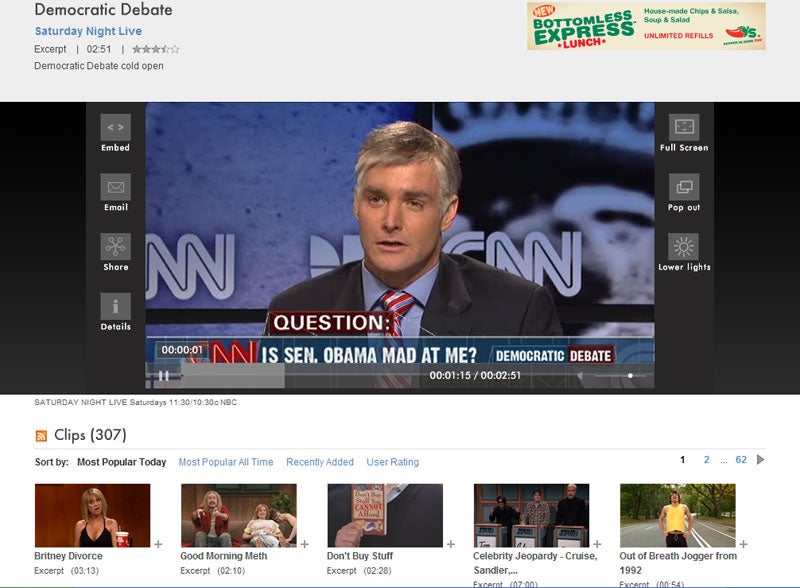 1. Hulu (video site, free/ad-based) Hulu may offer the best-looking, most watchable Web video to date, rivaling the standard-definition content of regular TV. A well-financed joint venture of NBC Universal and News Corporation, Hulu is ultimately a one-stop on-demand repository for high-quality programming–the holy grail of online video.
Hulu's content includes current prime-time shows from Fox, NBC, MGM, Sony, Warner Brothers, and others, plus TV reruns new and old. Hulu's list of full-length movies has burgeoned since the site's debut last October. The high-def content gallery is mostly a clipfest so far, but it should blossom as video compression and broadband speeds improve.
Hulu also lets you cut and share clips with friends as you watch. If Web video is destined to clobber cable and satellite by giving us more control over our TV viewing experience, Hulu represents easily the best attempt yet at that ideal. Review
The 100 Best Products, Numbers 2 through 10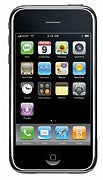 2. Apple iPhone (smart phone, $400 with two-year AT&T wireless contract) Rarely have handsome industrial design and breakthrough technology (including the supercool multitouch interface and visual voicemail) mated so happily as in the iPhone–and the rest is history. Review | Video test | Check prices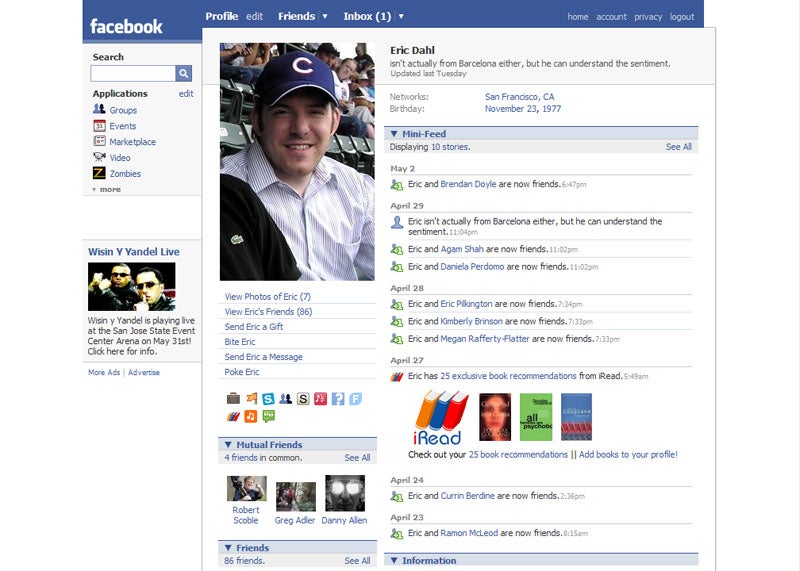 3. Facebook (online social network, free) Facebook is a very popular way to stay in touch your friends' status, photos, plans, events, and more. But it lands at number 3 on our list because the application development platform it created last year is beginning to spawn some truly useful third-party-developed tools. Site
4. Microsoft Windows XP (operating system, not sold separately) It has been discontinued except as an option for certain low-end PCs, but XP is leaner, meaner, and less bloated than Vista. Despite the outcry from users, however, at press time Microsoft still planned to retire the OS on June 30, 2008. Review | Check prices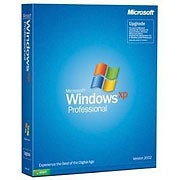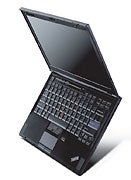 5. Lenovo ThinkPad X300 (ultraportable laptop, $2500) As everyone swooned over Apple's hot Air, Lenovo snuck in the back door with a business-centric notebook that answers most of the Air's shortcomings. It has processing power to burn, plenty of ports–and a paper-thin optical drive. Stick that in your manila envelope, Steve. Review | Check prices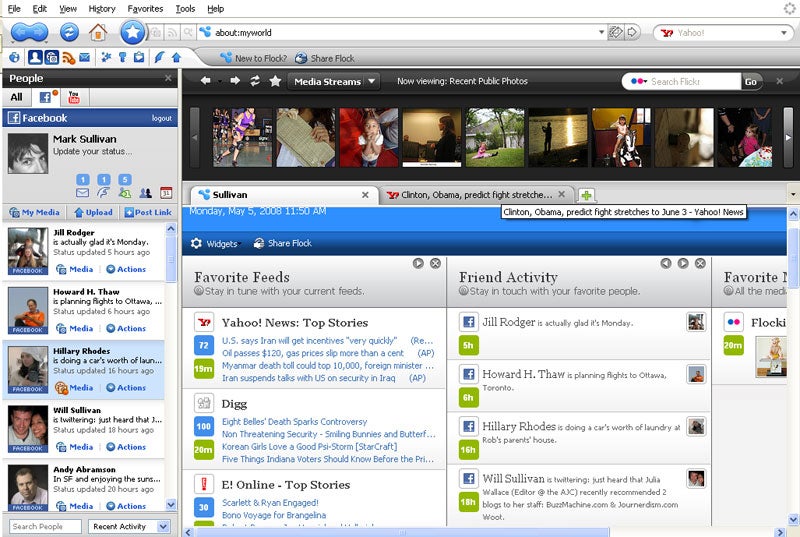 6. Flock (browser, free) Sick of having to surf to all your favorite sites and services? Flock integrates Facebook updates, Twitter feeds, YouTube videos, Flickr photo streams, Gmail and Yahoo Mail, and blogging tools into a single navigation (and browsing) interface. Review | Download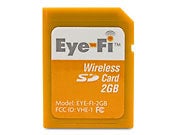 7. Eye-Fi (wireless camera memory card, $100) The 2GB Eye-Fi card converts any digital camera's Secure Digital slot into a Wi-Fi-enabled device, so you can upload photos directly from your camera to your PC or to sites like Flickr. Review | Check prices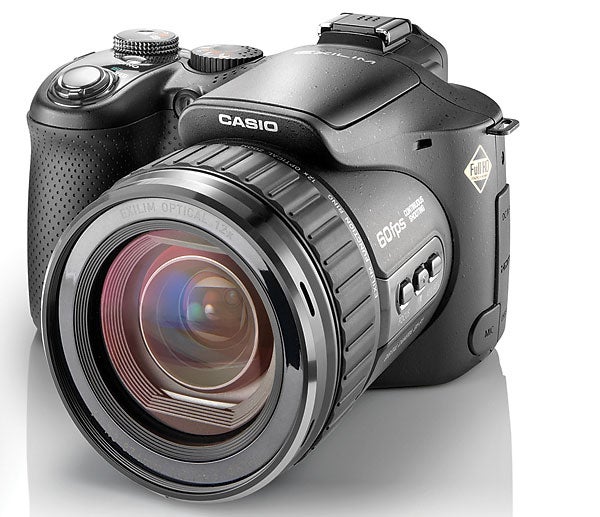 8. Casio Exilim Pro EX-F1 (digital camera, $1000) The 6-megapixel EX-F1 captures video at up to 1200 frames per second at its lowest image-quality setting and shoots full-resolution (1920-by-1080-pixel) images at 60 fps. Video review

9. Harmonix Rock Band (game bundle, $170) All you need is your PS3, Xbox 360, or Wii to get the band back together. Really, Rock Band is Guitar Hero times four: It puts you on tour as a guitarist, singer, or drummer. Video review | Check prices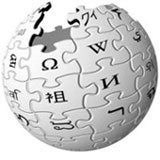 10. Wikipedia (open-source encyclopedia, free) This online trove of information has more than 1.6 million volunteer-contributed articles on everything from Britney to biochemistry. It becomes more credible and reliable as more people check and edit the entries. Site
The 100 Best Products, Numbers 11 through 20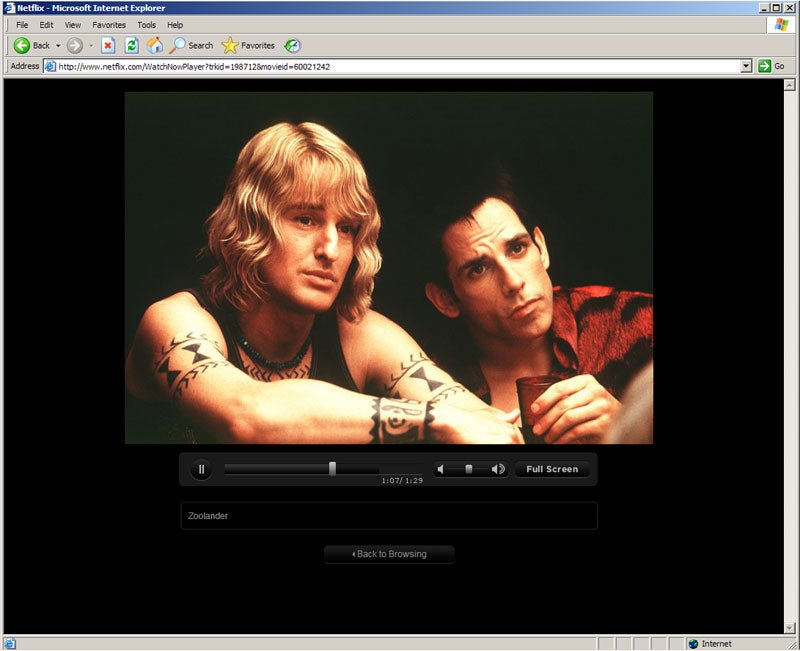 11. Netflix (DVD rental and online video site, $5/month and up) Though it started as a DVD-by-mail service, Netflix offers an ever-widening array of movies, TV shows, and documentaries that you can stream instantly to your PC. With any of the service's DVD-by-mail plans you can watch as much streaming video content as you want. Site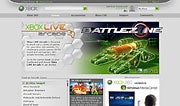 12. Microsoft Xbox Live (online service, $59/year) You can download a lot more than game demos from Xbox Live. Other options are full retail software, independent and home-brew games, expansion packs, music, weekly video updates for gamers, TV shows, and HD movies. Site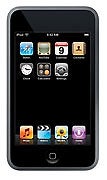 13. Apple iPod Touch (media player, $299-$499) The iPod Touch's beautiful design, 3.5-inch (and 480-by-320-pixel) multitouch screen, built-in Wi-Fi, and useful array of applications (such as Mail, Maps, Stocks, Weather, and Notes) outweigh any quibbles that might arise regarding its audio quality. Review | Check prices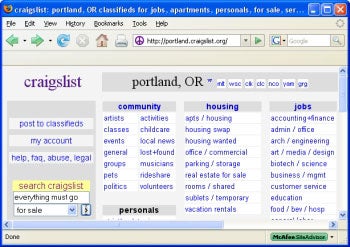 14. Craigslist (online classifieds and discussion, free) In many cities, Craigslist is the best way to get a job, find an apartment, buy furniture, or get a date. It's not flashy or slick, but you won't see any commercial ads here, and the Best Of section is not to be missed. Site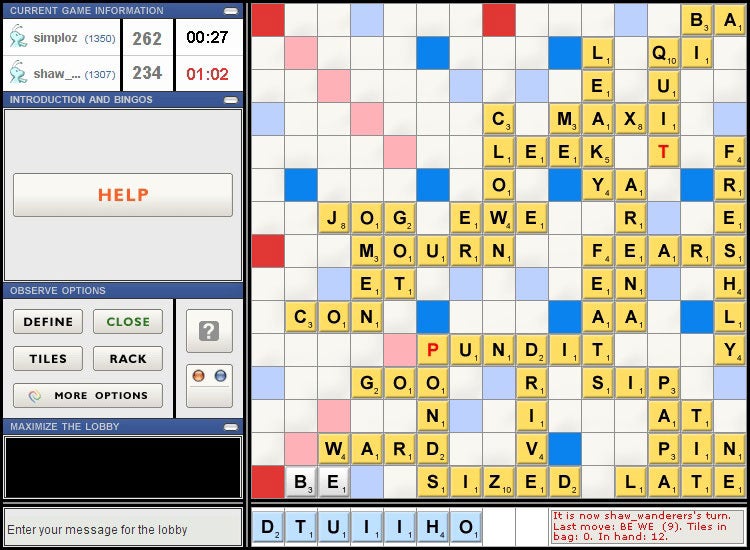 15. Scrabulous (PC game, free) This exceedingly Scrabble-like game, created by brothers Rajat and Jayant Agarwalla, has become such a popular Facebook application that Scrabble's trademark holders, Hasbro and Mattel, threatened to sue to have it removed. Site
16. Nintendo Wii (game console, $250) The Wii is a gateway addiction for people who don't think of themselves as gamers. The Wii's controllers encourage players to get up off the couch and move around–and soon, to engage in actual exercise! (Watch for the new WiiFit balance board coming soon.) Review | Check prices

17. Apple Mac OS X 10.5 'Leopard' (operating system, $129) Vista's woes may be evidence of a general decline in the popularity of Microsoft Windows; meanwhile, Apple's new Leopard operating system has users buzzing over the Mac yet again. Review | Video review | Check prices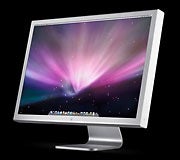 18. Apple Cinema HD Display (23-inch LCD monitor, $899) This 1920-by-1200-pixel-resolution monitor renders text sharply, and images and video beautifully. It looks pretty good on the outside, too, with its cool industrial design. Site
19. Twitter (social networking site, free) Imagine a hybrid of blogging and text messaging–that's Twitter. People seem polarized over this quirky tool, either loving or hating it, but Twitter has helped pioneer an age of social networking in real or near-real time. Site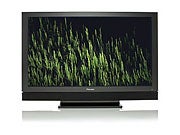 20. Pioneer Kuro PDP-5010FD (50-inch plasma HDTV, $3500) The Kuro's great design, vivid color, and deep black levels impress us mightily. Too bad you have to take out a loan to buy one. Review | Check prices
The 100 Best Products, Numbers 21 through 30
21. Mozilla Firefox 3 (browser, free) Firefox 3, in beta, builds on its predecessor's strengths by adding better security and new tools for storing and accessing your bookmarks and your browsing history. Review | Video review | Download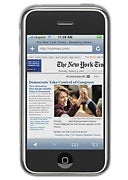 22. Safari (mobile browser, free) This mobile version of the Safari browser may be the true killer app of the iPhone and iPod Touch. United with the iPhone's multitouch gesture support, the spacious Safari browser makes surfing the Web on a 4-inch screen feel like an immersive experience. Site | Download
23. NPR.org (news site, free) Welcome to the online home of NPR's lauded national news coverage and commentary, special reports, and documentaries. NPR's site has done a lot in a short time to convey its rich content in compelling digital formats such as podcasts and live and recorded streams. Site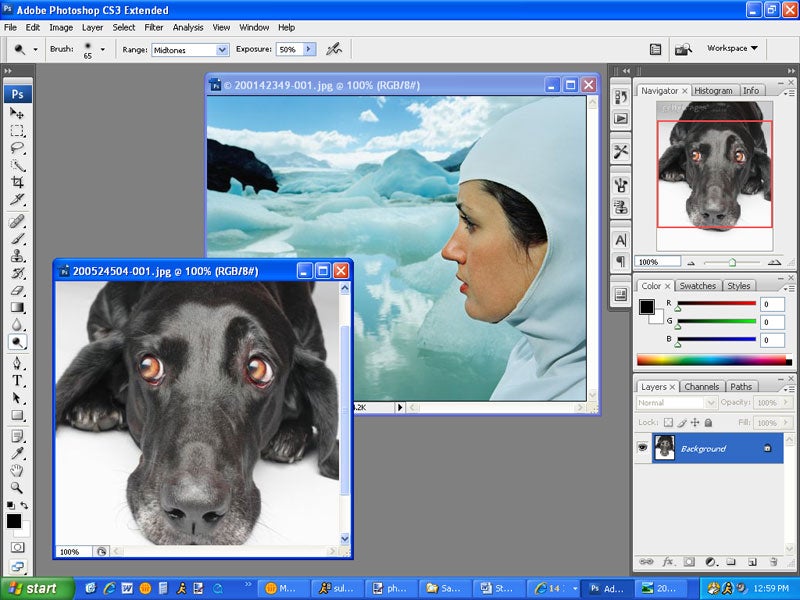 24. Photoshop CS3 (image-editing software, $650) A fresh, simplified interface, new editing tools, and better integration with Adobe's Creative Suite help Photoshop remain the gold standard in image editing programs. Review | Check prices
25. Google Maps–Street View (mapping software, free) Google's Street View brought a new dimension to mapping this year, offering users real-life images from ground level. Video tour | Site
26. Apple MacBook Pro (Penryn) (Laptop series, from $1999) What a difference a chip makes: With Intel's Penryn processor inside, the new MacBook Pros handily outperform not only older Mac laptops, but also many Windows-based notebooks. Review | Check prices
27. Google Docs & Spreadsheets (Web-based productivity suite, free) Arguably the best of a new breed of online, collaborative app suites challenging the supremacy of Microsoft Office, Google Docs & Spreadsheets permits users to edit, share, and store word processing, spreadsheet, and presentation documents from any machine–fixed or mobile–that can run a Web browser. Site
28. Apple Final Cut Studio 2 (video production suite, $1299) Available for Mac OS X only, this package includes Final Cut Pro 6.02, Apple's highly rated, de facto industry-standard application for digital video editing. Site
29. Linksys Dual-Band Wireless-N Gigabit Router WRT600N (wireless router, $200) Here's the first router that serves both older 2.4-GHz 802.11b/g gear and newer devices that stream over the 5-GHz band. Review | Check prices
30. Flickr (photo-sharing site, 200 photos free, unlimited photos and storage $25/year) Like most photo sharing sites, Yahoo's Flickr makes organizing, sharing, and tagging photos easy. Better, the site's many users translate into a wide array of active user groups–and you won't have to wait long before someone discovers and comments on your photos. Site
The 100 Best Products, Numbers 31 through 40
31. Sony KDL-52XBR4 (52-inch LCD HDTV, $3500) Sony has a reputation for great design, but what makes this big-screen beauty a real standout is its truly impressive performance. Review | Check prices
32. Intel Penryn (processor line, prices vary) Starting with its Core 2 Duo design, Intel shrinks its chips to a 45-nanometer core for desktop, server, and mobile CPUs. The result: better performance and larger caches, without any increase in power consumption. News and reviews links
33. Apple iChat (instant messaging, $129) Included in Mac OS X 10.5 "Leopard," iChat takes instant messaging to a new level with a slick interface, cool video, custom backdrops, and special effects. Review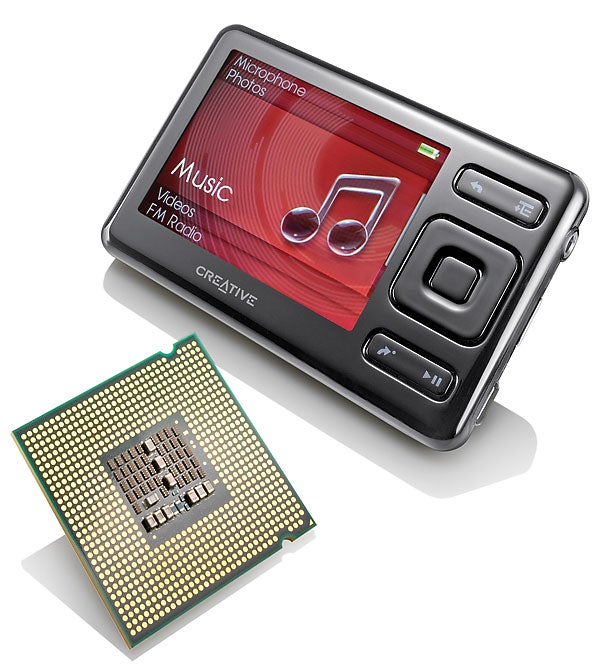 34. Creative Zen (MP3 player; $130-$300) Amazingly, the Zen manages to fit all of the functionality of the older Zen Vision M (FM, a built-in microphone, video, and more) into a device the size of a business-card case. Review | Check prices
35. Verizon FiOS (high-speed Internet access, $160/month or less) Verizon's fiber-powered FiOS is the speediest consumer broadband service available in this broadband-challenged part of the world. The fastest FiOS plan in most markets promises 30-mbps downloads and 15-mbps uploads. Site
36. Pandora (streaming music site, free or $36/year subscription)1. Enter your favorite artist's name. 2. Click Create. 3. Listen as Pandora plays a custom radio station full of well-known and obscure music that's eerily well-matched to your tastes. A paid subscription delivers mobile and home streaming support. Review
37. Canon EOS 40D (digital SLR camera, $1500 with kit lens) Excellent image quality and killer features–such as a burst mode that captures images at up to 6.5 frames per second–make the EOS 40D the digital SLR to beat for enthusiasts and professionals alike. Review | Check prices
38. LG Electronics L196WTY-BF (19-inch LCD monitor, $220) LG's flat panel comes with a mechanism that permits almost 360-degree swivel–a capability that people who use their monitors as presentation tools will welcome. Review | Check prices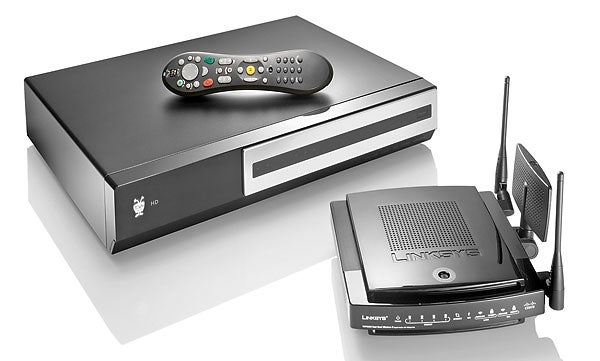 39. TiVo HD (digital video recorder, $300; service, $13/month) With its excellent user interface and its ability to record high-def programs, the TiVo HD box might be all the DVR you need. Review | Video review | Check prices
40. Data Robotics Drobo DRO4DU10 (external hard drive, $500 without drives) This storage device uses disk and storage virtualization algorithms instead of RAID 5 to provide data redundancy. Review | Check prices
The 100 Best Products, Numbers 41 through 50
41. Google Gmail (e-mail, free) Google scores another coup by adding IMAP (Internet Message Access Protocol) support to its free e-mail service, enabling users to read Gmail messages on mobile devices and on other desktop mail clients. Site
42. Electronic Arts Rock Band Controllers (game controllers, Guitar $60, Drums $80) Much of Rock Band's success involves the accompanying toy musical gear–a microphone, faux Fender guitar, and a (very fun) plastic drum kit–for playing the game. Electronic Arts manufactures and markets the controllers, which are available both bundled and separately, under a codevelopment agreement between EA and Rock Band developer Harmonix (which is owned by MTV Networks). Video review | Check prices
43. Mozilla Thunderbird (e-mail, free) Thunderbird 2 has a strong feature set, is easy to customize, and has solid defenses against spam and phishing. Review | Download
44. Dell XPS 420 (desktop PC, $2730) The XPS 420 multimedia computer–with Intel's 2.83-GHz Penryn Q9550 processor inside–handles everyday tasks with aplomb and even lets you indulge in some fairly hard-core gaming. Review | Check prices
45. Washington Post (news site, free) The Post has made the most of its consistently fine coverage of government, policy, and politics by posting it on an easily navigable Web site–and through narrated slide shows and video. Site
46. Yelp.com (online social reviews, free) At Yelp, customers write critical appraisals of everything from theaters to public restrooms. It's the "wisdom of the crowd" in action. Bravo. Site
47. Nikon D60 (digital SLR camera, $750) This small, easy-to-use model supports 10.2 megapixels of detail and offers convenient extras such as in-camera editing and stop-motion animation. Review | Check prices
48. The Consumerist (blog, free) Part news, part activism, and part how-to, this site supplies you with the tools you need to be an informed–and in all likelihood outraged–consumer. Tagline: "Shoppers Bite Back." Site
49. AdventNet Zoho (office suite app, free) Zoho's seemingly endless array of free online office applications has brought sharing and collaboration to business software. Review
50. OpenDNS PhishTank (security site, free) PhishTank is an information clearinghouse where you can report or find data on phishers, spammers, and anybody else who's trying to rip off nice people on the Internet. Site
The 100 Best Products, Numbers 51 through 60
51. Western Digital VelociRaptor (internal hard drive, $300) Spinning at 10,000 revolutions per minute, this swift and capacious (300GB) hard drive blew away the competition in our PC World Test Center evaluations. Review | Check prices
52. NYTimes.com (news site, free) The Gray Lady of print journalism has crafted a strong, user-friendly online presence spiced with engaging interactive graphics and first-rate news video. Site
53. Motorola MotoRokr T505 (car speakerphone, $140) This Bluetooth gadget not only permits you to dial by voice and to chat hands-free while driving, it also streams music from your music phone to your car's stereo system via its FM transmitter. Nice. Review | Check prices
54. SanDisk Cruzer Titanium Plus (thumb drive, $60; online backup, $30/year) When you move your files onto the rugged Cruzer thumb drive via a USB slot, the files automatically upload, for backup, to a BeInSync server on the Web. Site | Check prices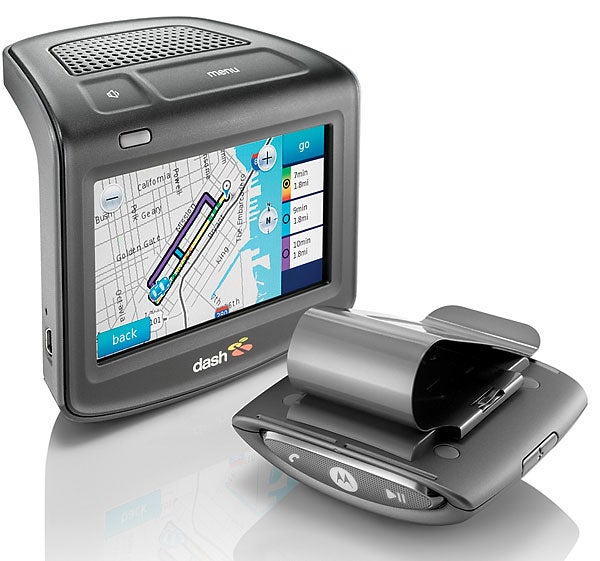 55. Dash Navigation Dash Express (GPS navigation system, $400; service, $10-$13/month) Offering seamless Internet access via its built-in cellular (GPRS) or Wi-Fi connectivity, the Dash Express can provide real-time traffic data; on top of that, it finds area businesses through Yahoo Local search. Review | Check prices
56. Panasonic TH-42PZ700U (42-inch plasma HDTV, $1400) The first 1080p 42-inch plasma TV, this Panasonic model boasts rich colors, deep blacks, and superb picture detail. Review | Check prices
57. Netgear ReadyNAS Duo (network-attached storage, $400) In our tests, the ReadyNAS Duo outperformed even its sibling, the top-of-the line ReadyNAS NV+. Review | Check prices
58. Symantec Norton Internet Security 2008 (security suite, $60) Symantec's suite offers solid security protection. Features include strong behavior-based defense against unknown threats. Review | Check prices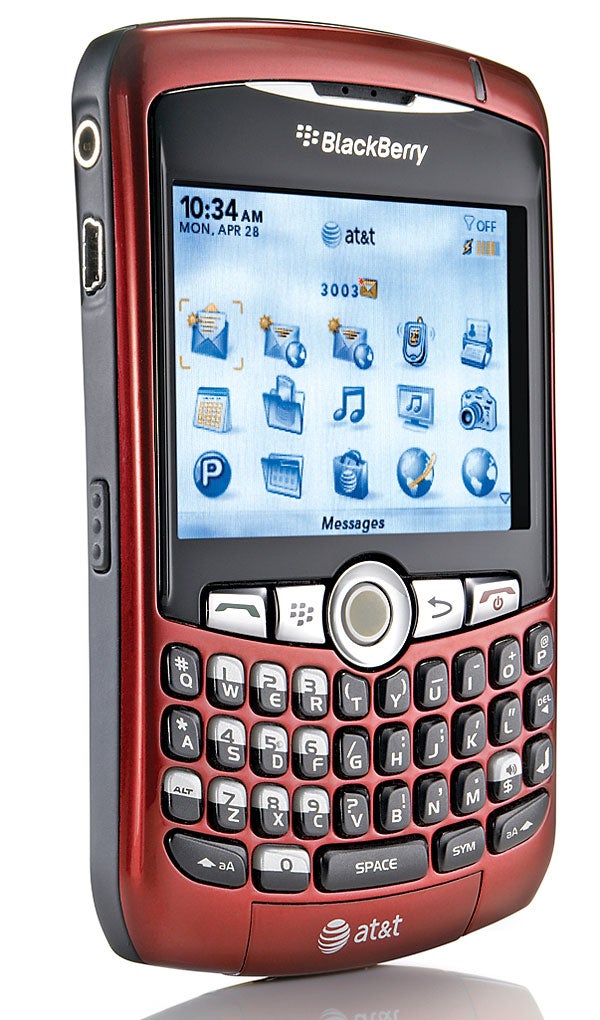 59. RIM BlackBerry Curve 8300 Series (smart phone, $250 with two-year AT&T wireless contract) Research in Motion's Curve line delivers both a QWERTY keyboard and RIM's increasingly popular smart-phone operating system–the best of its kind for handling corporate e-mail–in a compact and chic handset.. Review (8300) | Review (8320) | Video review | Check prices (8300) | Check prices (8320)
60. Vimeo (video-sharing site, free) Vimeo invites you to upload and share your wide-screen HD video (up to 500MB per week) with the world for free. Following the sudden departure of Stage6, Vimeo has become a very important site indeed. Review
The 100 Best Products, Numbers 61 through 70
61. SideStep (travel site, free) SideStep scans more than 200 other travel-focused Web sites, looking for low-priced flights, hotels, rental cars, and cruises. The bottom line: It's surprisingly effective at finding deals. Site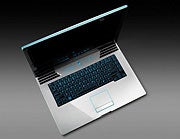 62. Alienware Area-51 m15x (gaming laptop, starts at $1500) Beneath the unearthly glow of its fa??ade, this scary-powerful gaming-oriented notebook houses two high-end nVidia GeForce 8800m GTX graphics boards. Site
63. TellMe (mobile search, free) Mobile search apps with voice recognition have a bright future, and Microsoft's Tellme–which bases the results it returns (including contact data and maps) on your voice requests and location–works better than any competing software we've seen so far. Review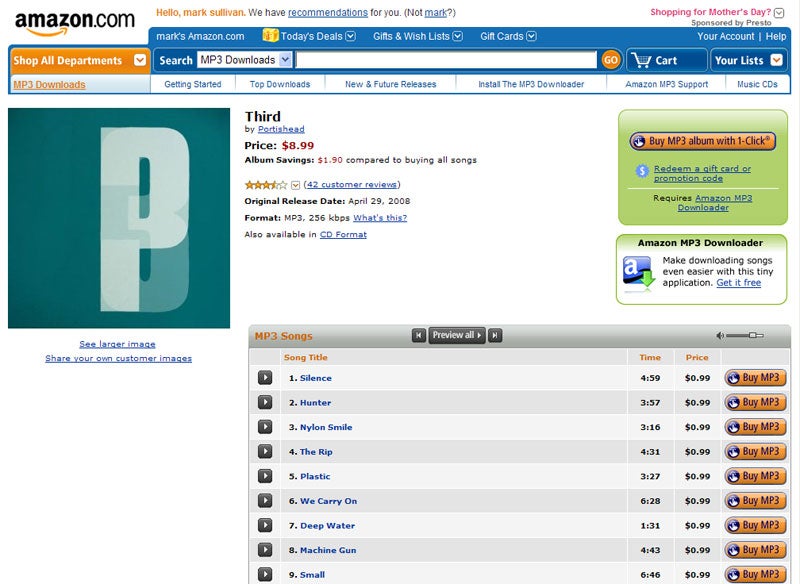 64. Amazon MP3 (digital music site, $0.99 per song, most full albums $10) Amazon's MP3 shop rivals iTunes in the breadth of its music selections–and Amazon sells its files without the confining DRM wrapper. Site
65. Samsung SyncMaster 305T (30-inch LCD monitor, $1300) The wide-screen SyncMaster 305T delivers first-rate image quality and excellent screen resolution (2560 by 1600 pixels) at an appealing price, for its size. Review | Check prices
66. Apple Logic Studio (music production suite, $499) Apple's OS X-only Logic Studio contains everything you need to record, edit, mix, and produce music, along with software, synthesizers, effects, and 18,000 loop samples. Site | Check prices
67. Gateway XHD3000 (30-inch LCD monitor, $1700) This wide-screen LCD comes with more input options, more screen adjustment controls, and more extras (like HDCP support) than most other 30-inch LCDs we've seen. Review | Check prices
68. HP Photosmart C5280 (inkjet multifunction printer, $150) At a modest price, the all-in-one C5280 offers a nice package of features (such as CD/DVD printing) and outstanding photo quality. Review | Check prices
69. USB Safely Remove 3.3 (utilities, shareware) This shareware program greatly extends the functionality of your Safely Remove Hardware icon. Download
70. Samsung LN-T4061 (40-inch LCD HDTV, $1300) This Samsung model makes our list on the strength of good performance, dual tuners, and a nice array of inputs and outputs, including three HDMI and USB 2.0 ports. Review | Check prices
The 100 Best Products, Numbers 71 through 80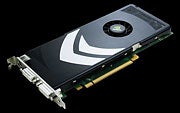 71. nVidia GeForce 8800 GT (graphics board, $250) The 8800 GT had a big impact on the market, thanks to its moderate price, low power consumption, and strong gaming performance. Site | Check prices
72. Cerulean Studios Trillian (instant messaging, free) A handy, streamlined app for chatting across AIM, ICQ, MSN, and Yahoo, Trillian just gets better with age. Download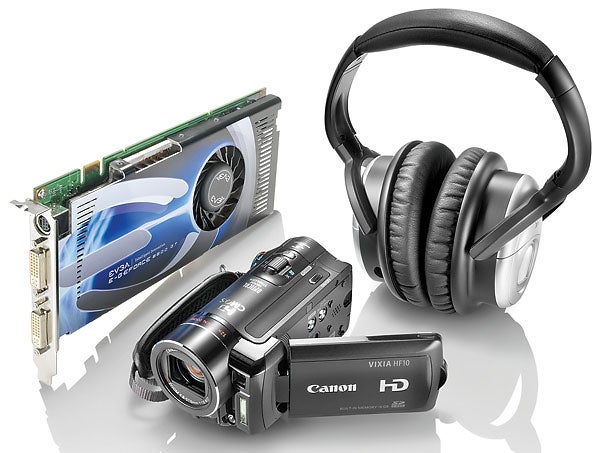 73. Creative Aurvana X-Fi (headphones, $300) Fueled by two AAA batteries, Creative's noise-canceling Aurvana X-Fi cans rock your dome with deep, rich sound processing. Review | Check prices
74. Olympus SP-570 UZ (advanced digital camera, $500) The new king of megazoom point-and-shoot cameras, the SP-570 UZ uses a 20x optical zoom lens to take close-ups to the extreme. Site | Check prices
75. Apple iMac (desktop computer, from $1199) This model eschews the cheap-looking plastic chassis of earlier entries in the iMac line in favor of a sleek anodized aluminum one. It's a hard worker, too. Review | Check prices
76. Samsung 2263DX (22-inch LCD display, $550) This unique 22-incher sports a side- or top-mountable 7-inch secondary screen that you can use to view instant messaging clients, music or movie players, or photo viewers. Review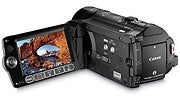 77. Canon Vixia HF10 (high-definition camcorder, $1100) The tiny-but-mighty Canon Vixia HF10 records high-def video directly to an internal 16GB flash drive or a high-capacity SD card. Site | Check prices
78. Mint (personal finance site, free) This smart Web tool details exactly where your money is coming from–and where it's going. Review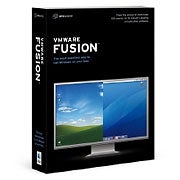 79. VMWare Fusion (virtualization software, $80) VMWare edges out Parallels Desktop as the simplest, easiest way to expand the capabilities of a Mac OS system so that it can run Windows programs. Site | Check prices
80. Apple TV Take 2 (media-streaming device, $229 and up) A new software update enables Apple's streamer to download movies (standard- and high-def) directly from the Internet. Review | Check prices
The 100 Best Products, Numbers 81 through 90
81. YouTube (viral video site, free) Sure, the video quality won't remind you of the Criterion Collection, but the advertising on the site is scarcely noticeable, and the sheer amount and variety of content available for viewing at YouTube are utterly astonishing. Review
82. Chestnut Hill Sound George (iPod speaker dock, $499) Of the many iPod speaker docks clamoring for consumer attention, this one strikes our ears as the biggest-sounding and best. Site
83. Microsoft Office 2007 (office suite, $150-$680, depending on edition) Microsoft's workhorse troika of productivity apps (Word, Excel, and PowerPoint) won't thrill anyone (and we're still waiting for Microsoft to put some of their power online), but the suite's overhaul last year made creating nice-looking documents far easier. Review | Check prices
84. Intel "SkullTrail" Dual Socket Extreme Desktop (motherboard, $650) Run multiple CPUs or graphics cards on this bad mother…board. Review | Check prices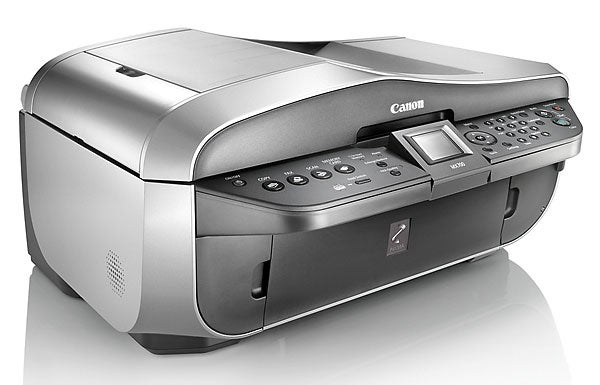 85. Canon Pixma MX700 (inkjet multifunction printer, $160) The MX700 stuffs a lot of functions into a fairly user-friendly package and offers scads of software to help you along toward MFP proficiency. Review | Check prices
86. AT&T Tilt 8925 by HTC (smart phone, $400 with two-year AT&T wireless contract) This uber-phone bowls you over with features like a QWERTY keyboard, office apps, Wi-Fi, GPS, and stereo Bluetooth for music headphones. Review
87. Canon PowerShot SD1100 IS (digital camera, $250) This pocketable 8-megapixel camera offers a feature set and a level of image quality that you'd expect of a far more expensive camera. Review | Check prices
88. Vizio GV42LF (42-inch LCD HDTV, $1200) This roomy 1080p LCD HDTV beats almost the entire plasma television crowd in picture quality–and it does so at a far, far lower price. Review | Check prices
89. Apple MacBook Air (ultraportable laptop, $1799) No optical drive, no Penryn chip, only one USB port, no ethernet port, and merely average performance. So would you like to own an Air? You bet, because it's cool. Review | Video review | Check prices
90. Ubuntu Linux (operating system, free) Linux isn't just for nerds anymore, thanks to Ubuntu's Microsoft-refugee-friendly distribution. But hard-core (hard-kernel?) Linux devotees will surely note that Ubuntu earns a spot on our list while Windows Vista doesn't. Review | Download
The 100 Best Products, Numbers 91 through 100
91. Electronic Arts The Orange Box (game, $60 PS3 or Xbox 360, $50 PC) You get five full games–Half-Life 2 and its first two follow-up episodes, plus two other first-person shooters (Team Fortress 2 and Portal)–wrapped up in a pretty orange box. Warning: Extended time off from work not included. Site | Check prices
92. Digg (social news site, free) Digg continues to serve denizens of the Web as the most reliable barometer of must-read news on the Internet. Site
93. Asus U2E (ultraportable laptop, $2000) In its cute/handsome leather shell, this 2.9-pounder bristles with outputs and has more flexibility than most other models in its class. Review | Check prices
94. Meebo (Web-based instant messaging, free) Ditch your desktop instant messaging client in favor of this sleek Web-based one, which offers access to AIM, Google Talk, MSN Messenger, Yahoo Messenger, and more. Review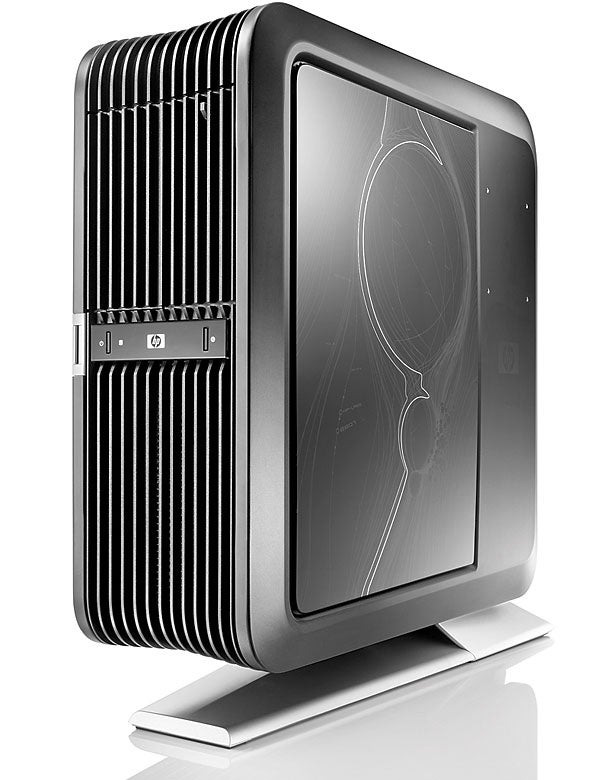 95. HP Blackbird 002 (desktop PC, $2300 and up) The stunningly designed Blackbird simply flies when you throw high-performance tasks at it–if, that is, you can stop staring at this PC long enough to hit the power button. Review | Check prices
96. Partition Logic (partitioning software, free) To shrink existing partitions so you'll have room for a new one, just use the third-party partitioning program Partition Logic. Download
97. Palm Centro (smart phone, $150 with two-year Sprint wireless contract) Sprint's smart phone delivers EvDO mobile broadband in an affordable, contemporary-looking package. Review | Check prices
98. Audacity (audio editor, free) This all-purpose, open-source multitrack recording application lets you record, play, and edit digital files like a pro. Review | Download
99. Lifehacker (blog, free) Read Lifehacker to glean time-management tricks, productivity downloads, and easier ways to get stuff done. Site
100. Jing Project (image/video production app, free) Jing Project allows you to create little narrated movies (called "screencasts") of anything that's happening on your PC desktop, and then share them with friends. Site
The 100 Best Products, in Ranked Order
The 100 Best Products, in Alphabetical Order
The 100 Best Products, in Category Order
19-Inch LCD Monitors
22-Inch LCD Monitors
23-Inch LCD Monitors
Apple HD Cinema Display Site
30-Inch LCD Monitors
42-Inch Plasma TVs
Advanced Digital Cameras
Audio Editing Apps
Broadband Services (Wired)
Camera Accessories
Cell Phones
Community/Social Networking Sites
Desktop PCs
Digital Music Sites
Digital Point-and-Shoot Cameras
Digital SLRs
DVRs
E-Mail Apps (PC-Based)
E-Mail Services (Hosted)
Entertainment and Reference Sites
External Hard Drives
Financial Sites
Games
Gaming Accessories
Gaming Communities
Gaming Consoles
GPS Navigation Systems
Graphics Boards
HD Camcorders
Headphones
Image & Video Sharing Sites
Image Editing Software
Instant Messaging Services
Internal Hard Drives
Laptop PCs
LCD TVs
Mapping Applications
Media Player Accessories
Chestnut Hill Sound George Site
Media Players
Media Streamers
Mobile Mapping Apps
Mobile Social Networking
Mobile Web Browsers
Motherboards
NAS Devices
News Sites
Office Suite Apps
Online Application Suites
Online Games/ Facebook Apps
Operating Systems
Photo Sharing Services
Plasma TVs
Power Notebooks
Processors
Security Sites
Security Software
Smart-Phone Accessories
Smart Phones
Thumb Drives
Travel Sites
Utilities
Videoconferencing Apps
Video Editing Apps
Video Sites
Virtualization Software
Web Browsers
Wireless Routers
Reader's Top Choices, by Category
Games
Gaming Consoles
Gaming Accessories
Broadband Services (Wired)
Mobile Broadband Services
VoIP Services
19-Inch LCD Monitors
23-Inch LCD Monitors
Wireless Routers
Color Laser Printers
Multifunction Printers
Inkjet Multifunction Printers
Inkjet Photo Printers
Snapshot Printers
Scanners
External Hard Drives
NAS Devices
Desktop PCs
Laptop PCs
Power Laptops
Ultraportable Laptops
Motherboards
Processors
Penryn Quad-Core (w/SSE4)
Hard Drives
Seagate Barracuda 7200.11 SATA
Graphics Boards
Nvidia GeForce 8800 Ultra
Media Players
Headphones
Sony MDR7506 Professional
Cell Phones
Smart Phones
Personal Navigation Devices
Digital SLRs
Digital Cameras
High-Definition Camcorders
Viral Video Camcorders
Advanced Digital Cameras
Audio Editing Software
Antivirus Software
Project Management Software
Image Editing Software
E-Mail (PC-based)
Desktop Search Software
Office Suites
System Utilities
Virtualization Software
Security Software
Kaspersky Internet Security 7.0
Operating Systems
Apple Mac OS 10.5 Leopard
Web Browsers
Video Editing Software
Photo Sharing Software
File Sharing Software
Instant Messaging Software
Videoconferencing Software
News Readers
E-Mail (Hosted)
Office Suites (Hosted)
Google Docs & Spreadsheets
Mobile Mapping Software
Mobile Operating Systems
Mobile Browsers
Mobile Social Networking Services
Mobile TVs
GPS Applications
TomTom Plus traffic and data
Plasma TVs
Panasonic 1080p Plasmas TH Line
LCD TVs
High-Definition Video Players
Media Servers
Windows XP Media Center 2005
Media Streamers
Media Center Extenders
Digital Video Recorders
Universal Remotes
Logitech Harmony 1000 Touchscreen
Travel Sites
Digital Music Sites
Video Sites
Security Sites
BitDefender Online Scanner
News Sites
Community/Social Networking Sites
Financial Sites
Entertainment and Reference Sites
Note: When you purchase something after clicking links in our articles, we may earn a small commission. Read our affiliate link policy for more details.